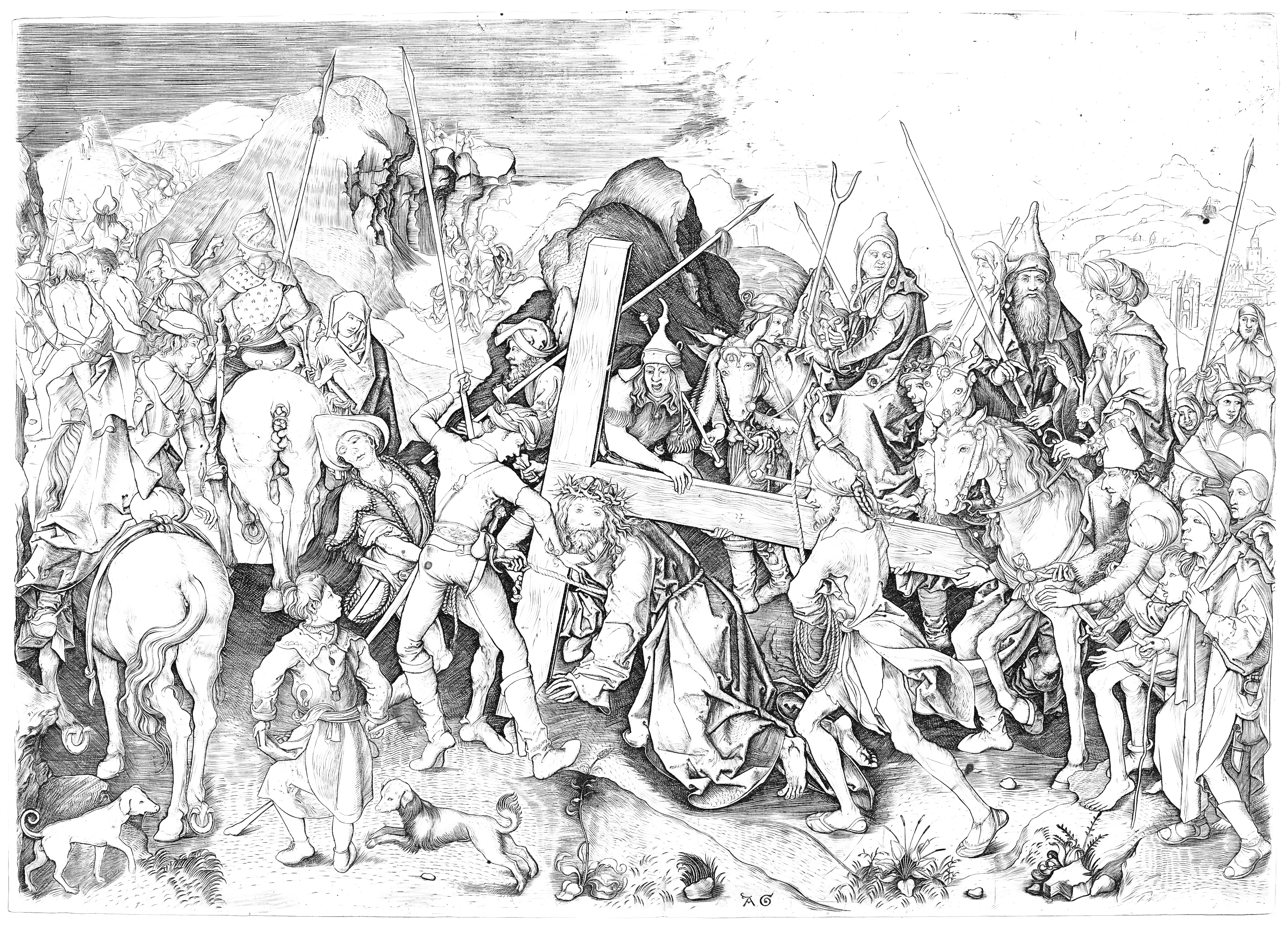 Image Details
Children who mock and throw stones were favorite additions to Passion scenes--note the boy at left with rocks in his apron. The rope tied to Christ refers to Old Testament imagery of the lamb being led to the slaughter. In an early display of realism, this print, copied after an original by Martin Schongauer, was the first engraving to show Christ kneeling under his cross. Christ also looks outward, directly involving the viewer in his anguish.
Free Downloads Below
Image by sdcason.com - CC BY-SA 4.0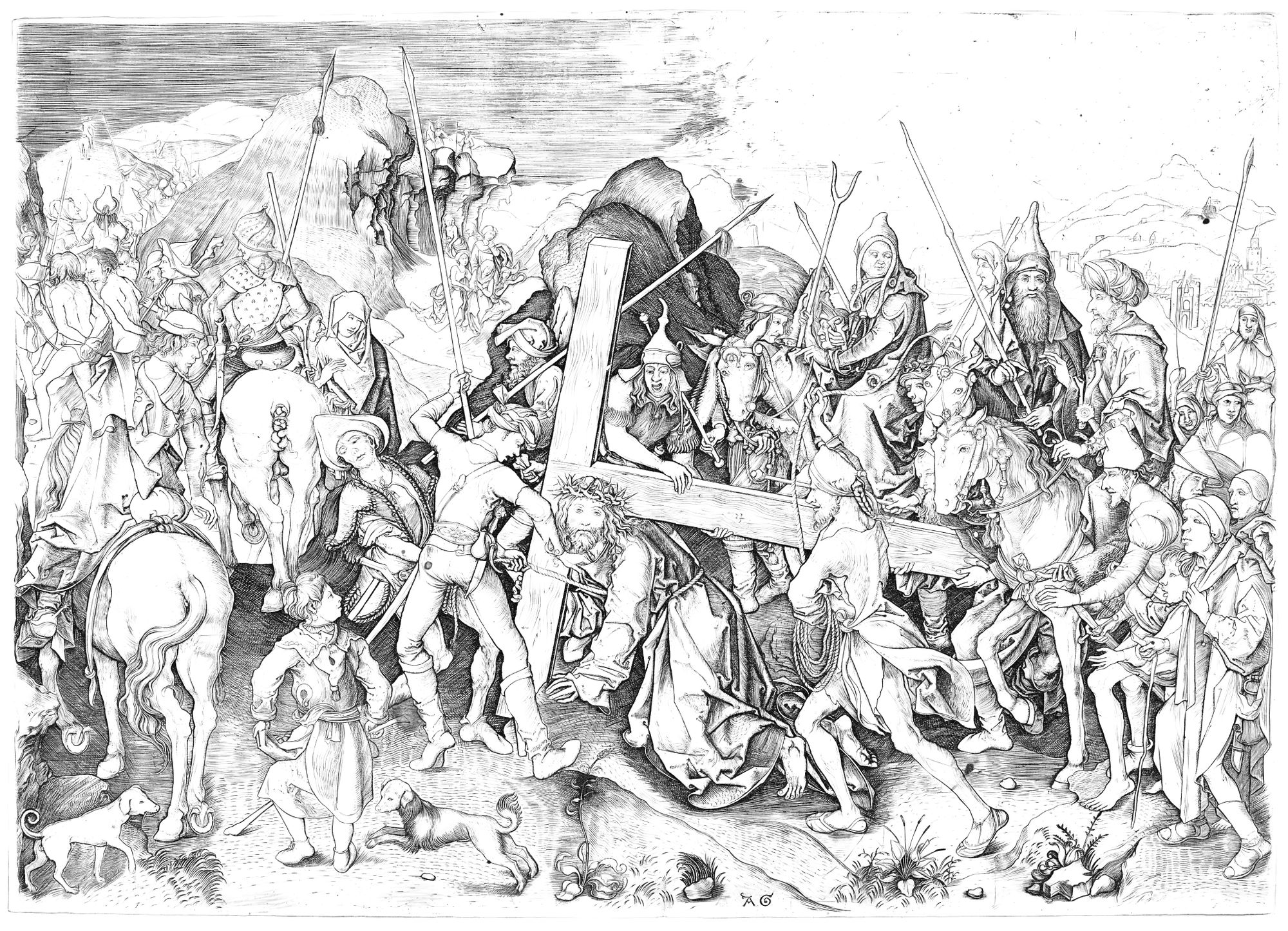 Please Subscribe or Donate to Help Keep This Site Free!