In Roman Catholicism, Eastern Orthodox Church, Oriental Orthodoxy, Anglicanism, Lutheranism and some other Christian denominations, a chalice is a standing cup used to hold sacramental wine during the Eucharist (also called the Lord's Supper or Holy Communion). Chalices are often made of precious metal, and they are sometimes richly enameled and jeweled. The gold goblet was symbolic for family and tradition.
Chalices have been used since the early church. Because of Jesus' command to his disciples to "Do this in remembrance of me." (Luke 22:19), and Paul's account of the Eucharistic rite in 1 Corinthians 11:24–25, the celebration of the Eucharist became central to Christian liturgy.
This is a photo from Saint Benedict's parish in Chesapeake, Virginia.
Creative Commons Copyright info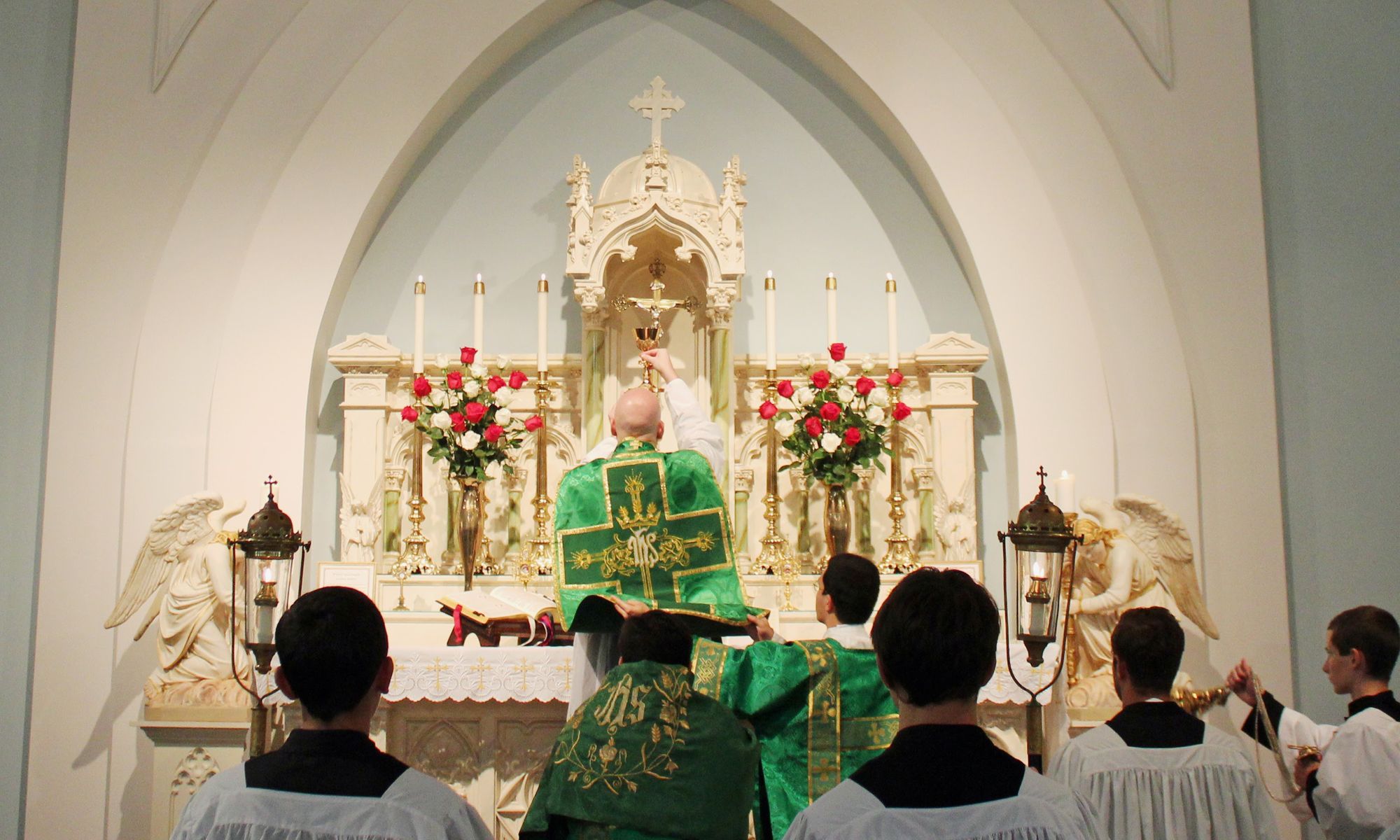 Please Subscribe or Donate to Help Keep This Site Free!