Please Subscribe or Donate to Help Keep This Site Free!
Gian Lorenzo Bernini was just twenty-three years old when he received one of his first commissions to make a full-sized bust of Pope Paul V, the recently deceased uncle of his most important patron, Cardinal Scipione Borghese.
In this two-and-a-half foot marble portrait, Bernini depicts the pope almost bareheaded, his hair styled in the "tonsure of St. Peter," a practice that signified the renunciation of worldly fashion, and dressed in traditional pontifical vestments. The thick cope covering his shoulders is richly decorated with embroidery of the patron saints of Rome, the Apostles Peter (holding his keys and a book) and Paul (holding the sword of his martyrdom and a book). While he is robed in the garments of the papacy, Pope Paul V gazes at the viewer with a natural expression, his face individualized by the slight turn of his head, the delicate contours of his forehead and the tiny wrinkles carved around his eyes.
Paul V was no more free from nepotism than the other pontiffs of that century. But if he seemed to show too many favors to his relatives, it must be said that they were capable men of blameless lives, and devoted their large revenues to the embellishment of Rome. Paul had the honor of putting the finishing touches to St. Peter's, which had been building for a century. He enriched the Vatican Library, was fond of art, and encouraged Guido Reni. He canonized St. Charles Borromeo and St. Frances of Rome. He beatified Saints Ignatius Loyola, Francis Xavier, Philip Neri, Theresa the Carmelite, Louis Bertrand, Thomas of Villanova, and Isidore of Madrid. During his pontificate a large number of new institutes for education and charity added new luster to religion. His remains were placed in the magnificent Borghese chapel in St. Mary Major's, where his monument is universally admired.
Free Downloads Below
This image is in the public domain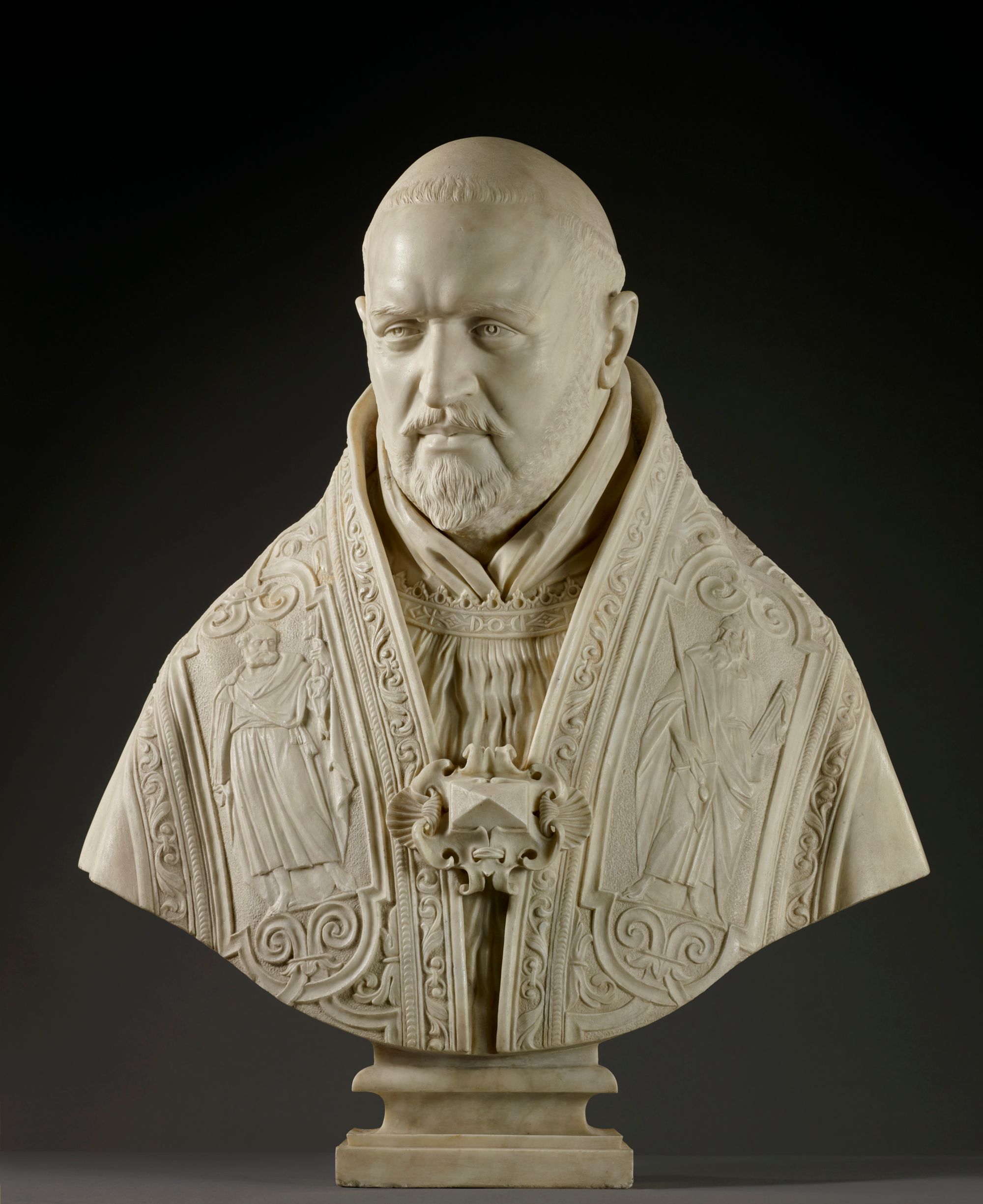 Please Subscribe or Donate to Help Keep This Site Free!