The Book of the Gospels or Evangeliary contains the full text of the passages from all four gospels that the deacon or priest is to read or chant at Mass in the course of the liturgical year. However, use of the Book of the Gospels is not mandatory, and the gospel readings are also included in the standard Lectionary.
When carried in procession, the Book of the Gospels is held slightly elevated, though not over the head. It is particularly proper for the deacon to carry the Book of the Gospels in procession, as the reading of the gospel is his particular province.
Upon reaching the altar, the deacon or lector bows in veneration of the altar, then places the Book upon the altar, where it remains until the Alleluia.
If incense is used, the Book of the Gospels is censed by the deacon before the reading or chanting. An altar server or acolyte will swing the censer slowly during the reading or chanting.
Free Downloads Below
Image by sdcason.com - CC BY-SA 4.0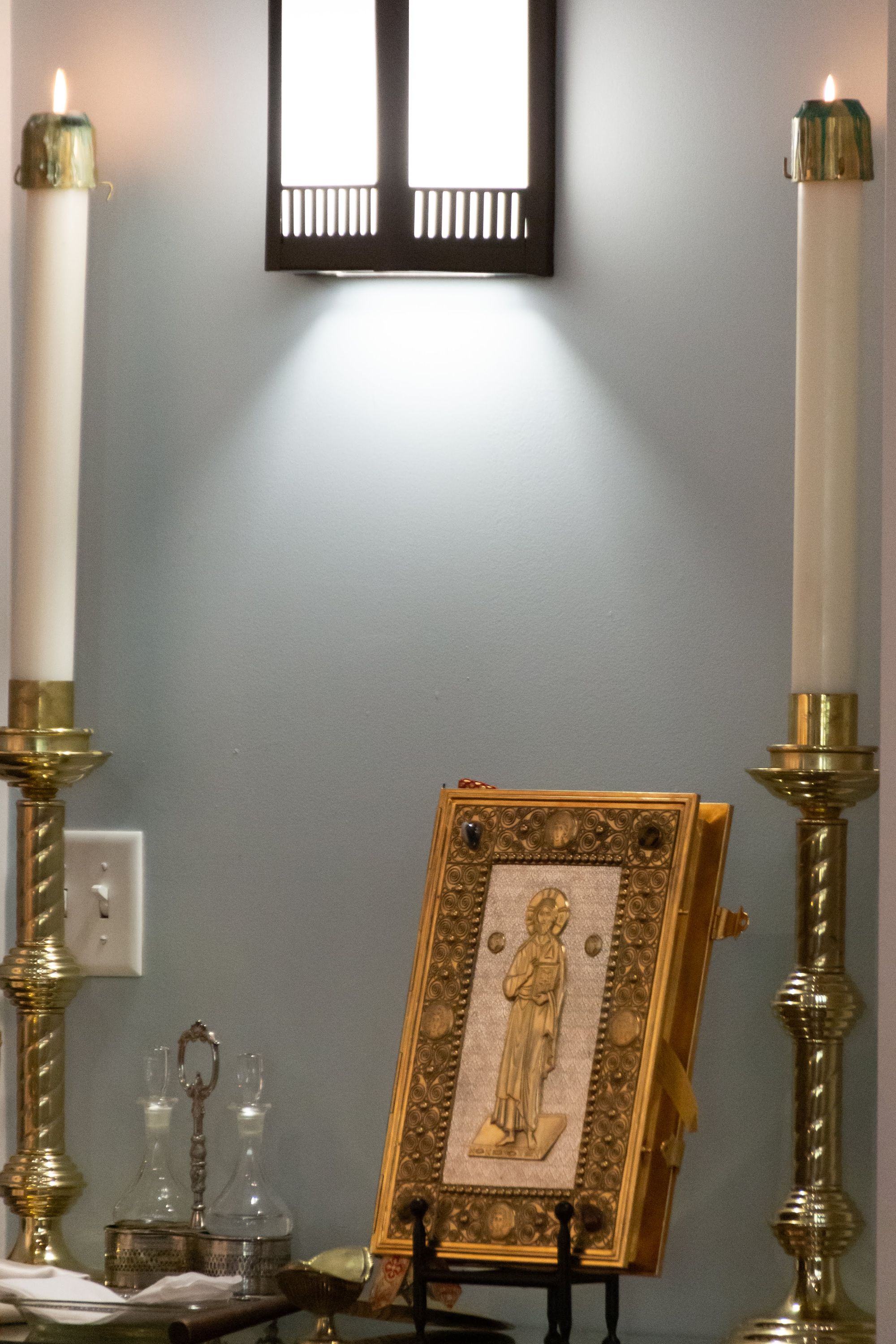 Please Subscribe or Donate to Help Keep This Site Free!