Details:
Apotheosis is a genre that exists in Christian art as in other art. The features of the apotheosis genre may be seen in subjects that emphasize Christ's divinity (Transfiguration, Ascension, Christ Pantocrator) and that depict holy persons "in glory"—that is, in their roles as "God revealed" (Assumption, Ascension, etc.).
St. Ignatius of Loyola was born 1491 in Loyola, Castile Spain. He died July 31, 1556 in Rome Italy. He was canonized March 12, 1622, and his feast day is July 31. He was a Spanish theologian and mystic, one of the most influential figures in the Roman Catholic Counter-Reformation in the 16th century, and founder of the Society of Jesus (Jesuits) in Paris in 1534.
Giovanni Battista Gaulli (born 1639 - died 1709) was an Italian artist working in the High Baroque and early Rococo periods. He is best known for his grand illusionistic vault frescos in the Church of the Gesù in Rome, Italy.
🙏🏽
These images are in the public domain.
---
Vault of the chapel St S.Ignazio in the Gesù, Rome.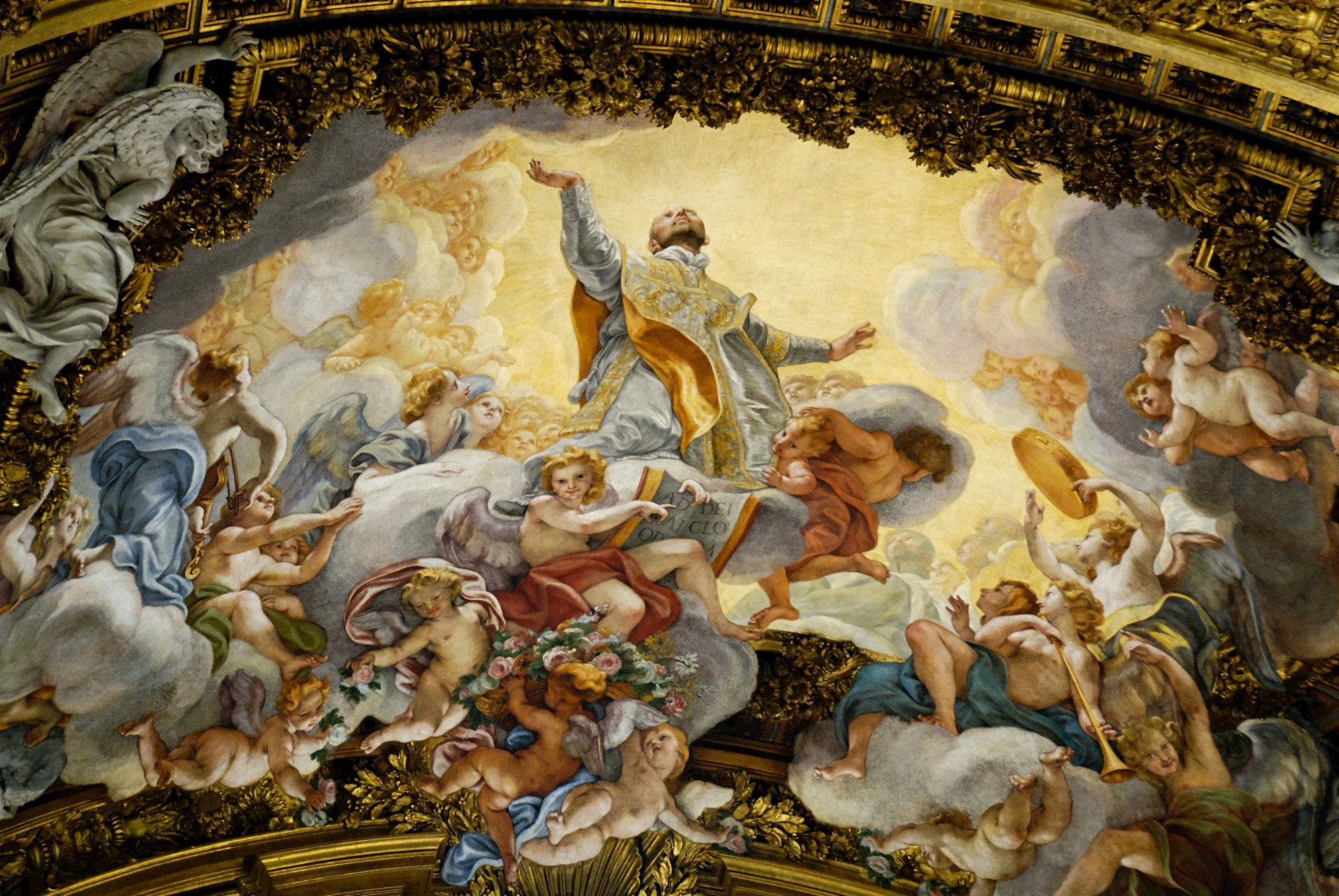 ---
Sketch for the Apotheosis of Saint Ignatius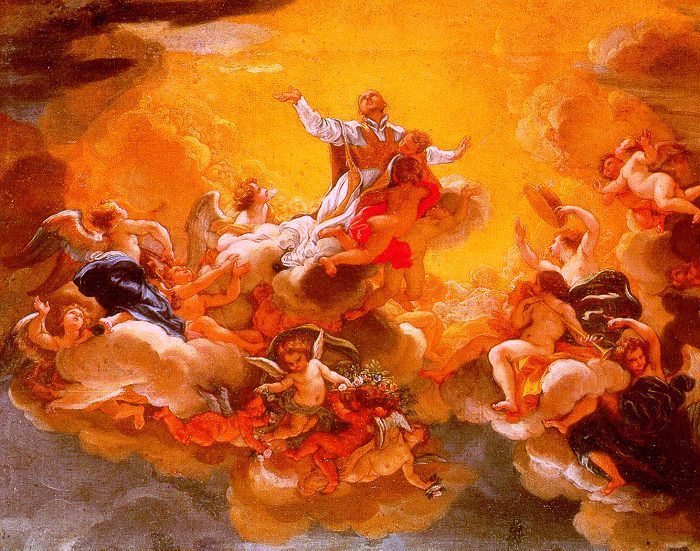 Please Subscribe or Donate to Help Keep This Site Free!