Knut Magnus Enckell was a Finnish symbolist painter. At first he painted with a subdued palette, but from 1902 onwards used increasingly bright colors. He was a leading member of the Septem group of colorist painters. In Finland, Enckell is considered to have been a very influential symbolist artist.
Knut Magnus Enckell was born on November 9, 1870, in Hamina, a small town in eastern Finland, the son of Carl Enckell, a priest, and Alexandra Enckell (born Appelberg). He was the youngest of six sons. His native language was Finland's Swedish.
1.Adam and Eve by Magnus Enckell - Artvee. Artvee. Published 2023. Accessed July 6, 2023. https://artvee.com/dl/adam-and-eve-21/
🙏🏽
This image is in the public domain.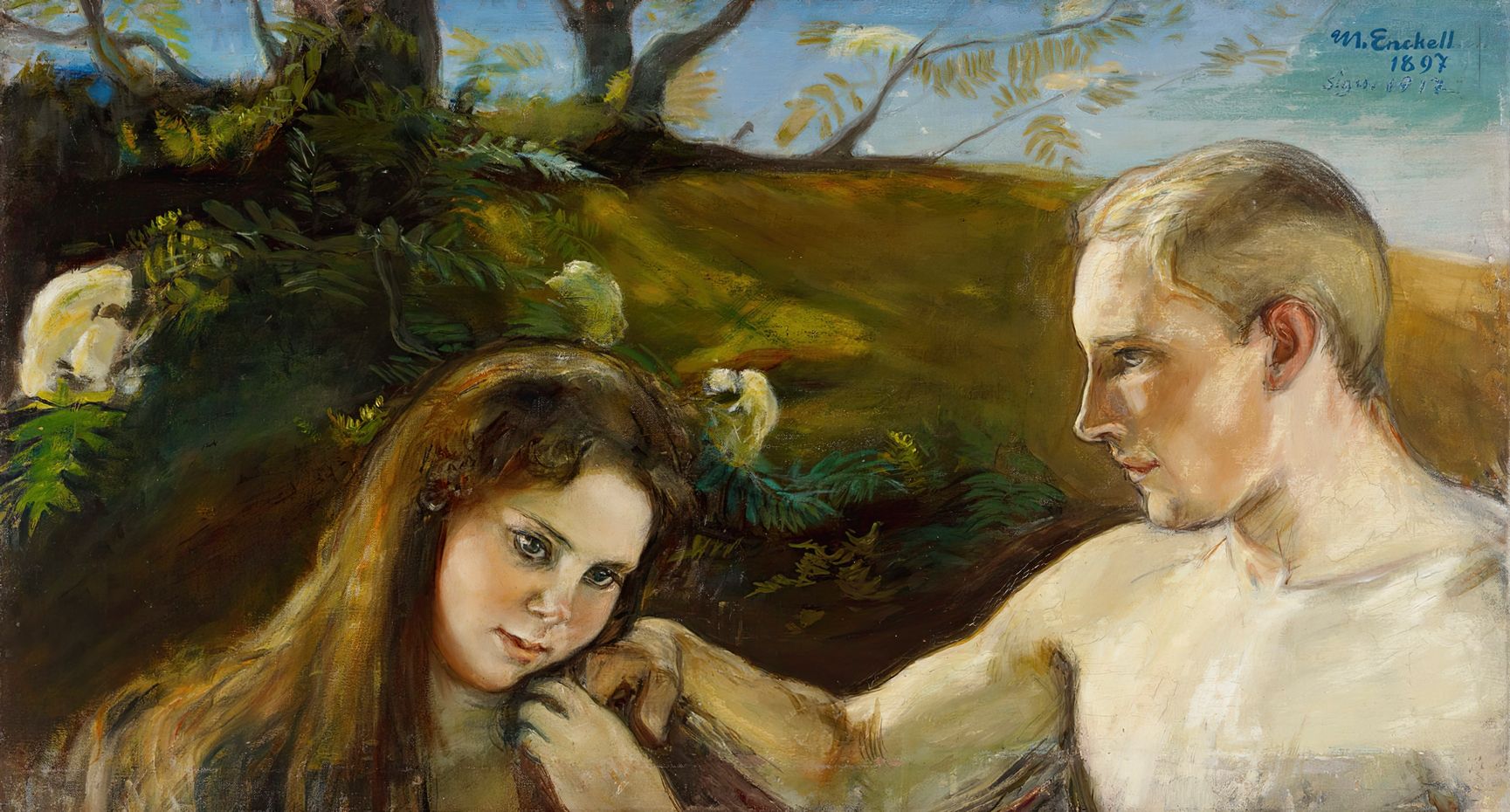 Please Subscribe or Donate to Help Keep This Site Free!