Details:
The story of Abigail and David in the Bible is found in 1 Samuel 25. In this story, Abigail is the wife of Nabal, a wealthy but foolish man who refused to show hospitality to David and his men. David was angry and planned to take revenge on Nabal, but Abigail intervened and offered David and his men food and supplies. She also convinced David not to take revenge on her husband. Later, when Nabal died, David married Abigail.
The story of Abigail and David is often cited as an example of wisdom, courage, and diplomacy, as Abigail's actions prevented a violent conflict and showed kindness and generosity towards David and his men.
🙏🏽
This image is in the public domain.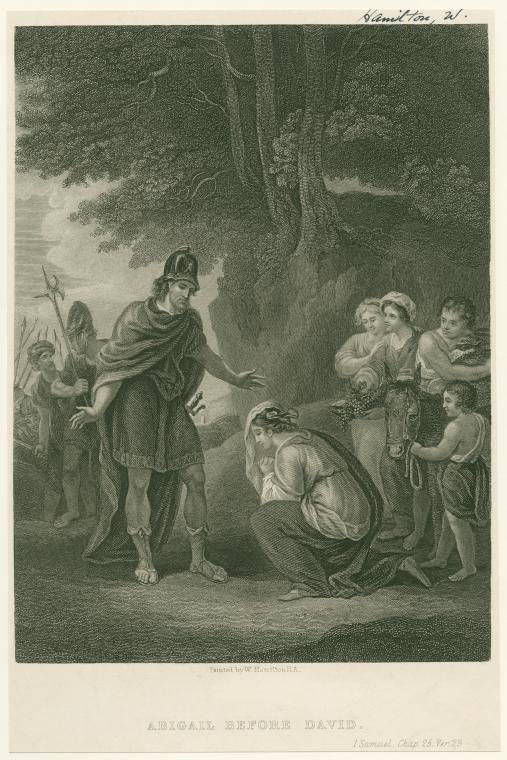 Please Subscribe or Donate to Help Keep This Site Free!