Details:
In Catholic art, the Virgin and Child typically represent the relationship between the Virgin Mary and Jesus Christ. The Virgin Mary is often depicted holding the infant Jesus in her arms, and the image is meant to symbolize the mother-child bond and the divine nature of Jesus. This image is often used to represent the Virgin Mary's role as the mother of God and to remind viewers of the central importance of the mother-child relationship in the Christian faith.
Giuseppe Cades was an Italian artist who was born in 1750 in Rome. He studied under Mancini and Domenico Corvi and won a prize in 1765 with his painting of Tobias recovering his sight. Cades visited Florence in 1766 and created altarpieces for churches in Turin and Rome. He also decorated the Palazzo Chigi with frescoes and landscapes.

🙏🏽
This image is in the public domain.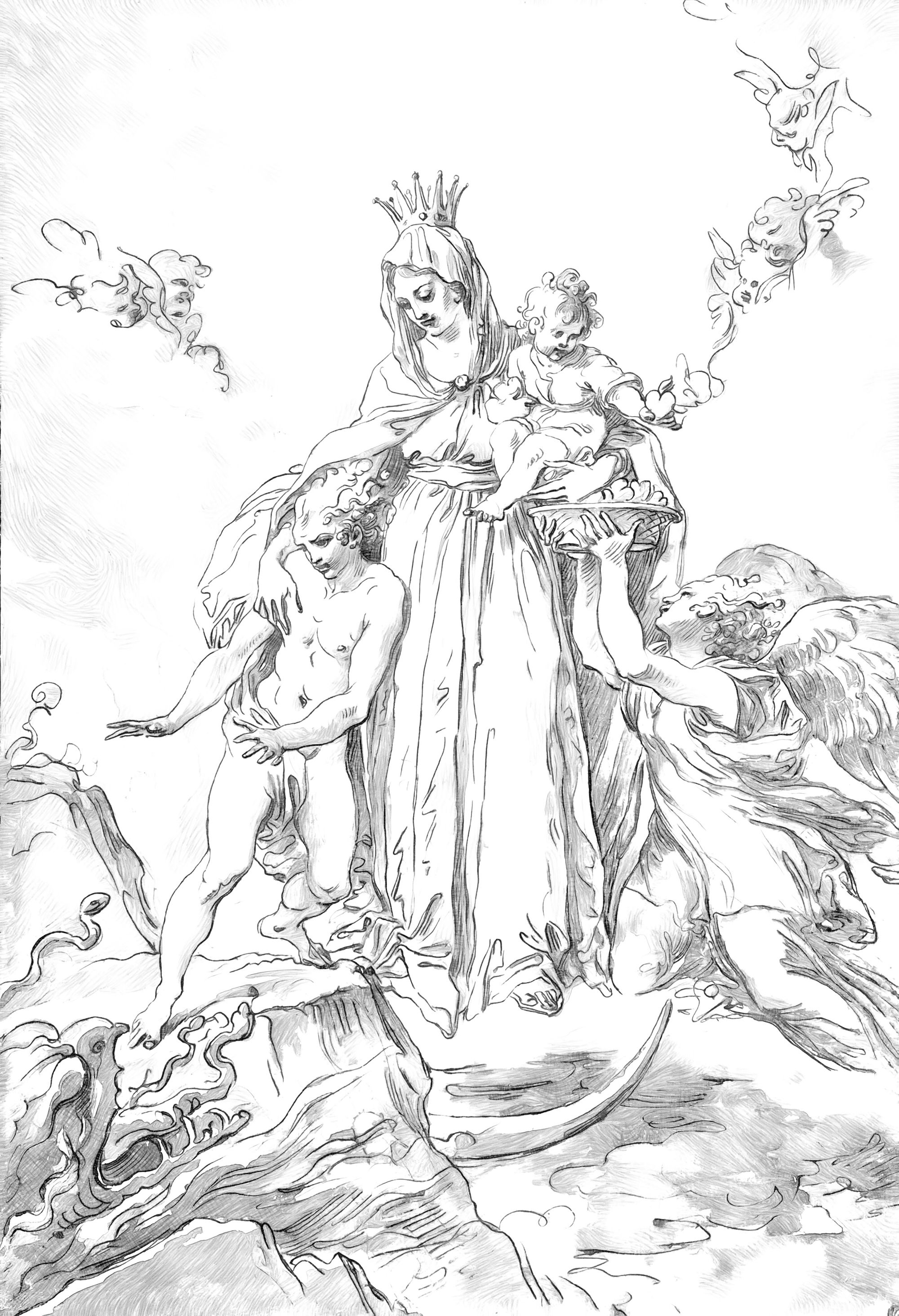 Please Subscribe or Donate to Help Keep This Site Free!