Please Subscribe or Donate to Help Keep This Site Free!
The transformation of water into wine at the Marriage at Cana or Wedding at Cana is the first miracle attributed to Jesus in the Gospel of John. In the Gospel account, Jesus Christ, his mother and his disciples are invited to a wedding. When his mother notices that the wine has run out, Jesus delivers a sign of his divinity by turning water into wine at her request/ behest.
The location of Cana has been subject to debate among biblical scholars and archaeologists; multiple villages in Galilee are possible candidates.
Bartolomé Esteban Murillo (/mjʊəˈrɪloʊ, m(j)ʊˈriːoʊ/ mewr-IL-oh, m(y)uu-REE-oh; Spanish: [baɾtoloˈme esˈteβan muˈɾiʎo]; born late December 1617, baptized January 1, 1618 – April 3, 1682) was a Spanish Baroque painter. Although he is best known for his religious works, Murillo also produced a considerable number of paintings of contemporary women and children. These lively, realist portraits of flower girls, street urchins, and beggars constitute an extensive and appealing record of the everyday life of his times
Free Downloads Below
This image is in the public domain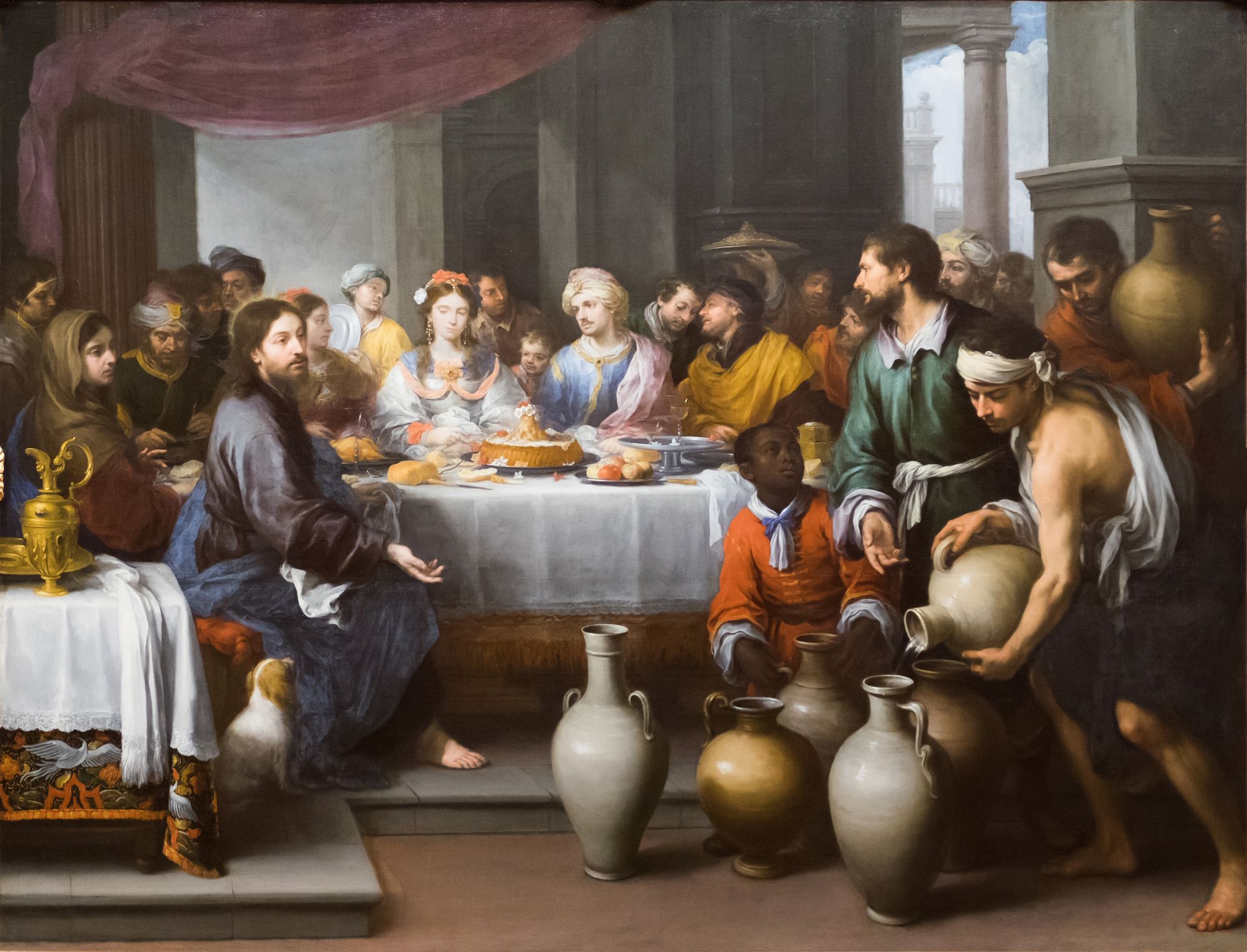 Please Subscribe or Donate to Help Keep This Site Free!