Details:
Painted roughly a century after the other works in this gallery, Ter Brugghen's scene of Christ's crucifixion draws on the dramatic, emotional appeal of earlier religious art to inspire the private prayers of a Catholic viewer. The Virgin Mary and John the Evangelist, who flank the cross, provide surrogates for the viewer's agonized beholding of the crucifixion. The rigorous symmetry of the composition, the flat, star-studded sky, and Christ's contorted body, with blood streaming from his wounds, intentionally refer to the work of early-sixteenth-century German artists, who were coveted by collectors in Ter Brugghen's day.
🙏🏽
This image is in the public domain.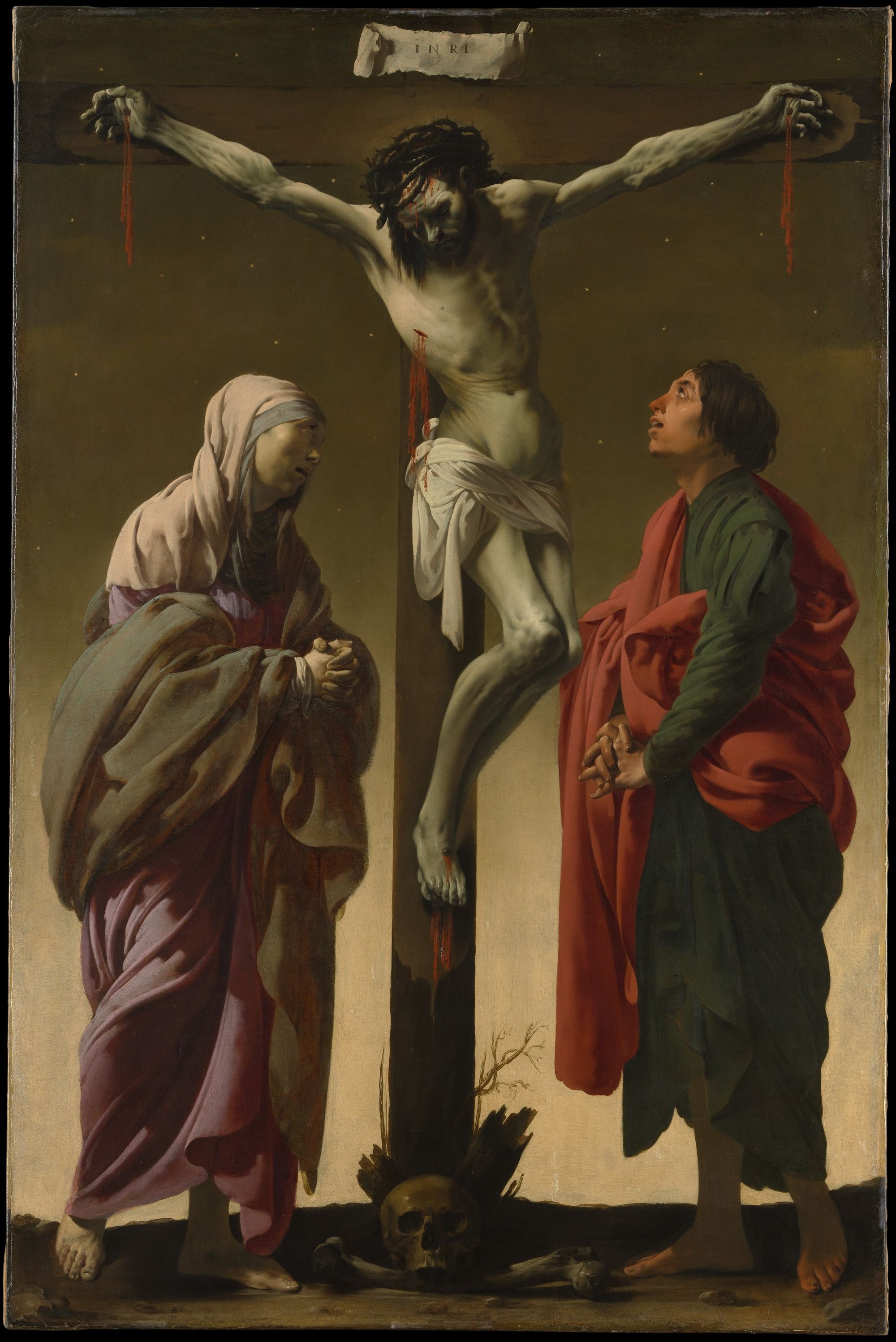 Please Subscribe or Donate to Help Keep This Site Free!