Details:
The Church of St. Clare, Horodkivka, located in the village of Horodkivka (alternative spelling Gorodkivka), Andrushivka Raion, Zhytomyr region, Ukraine[1][2][3], is a Roman Catholic religious building and an architectural monument of local importance[1][2]. It was built between 1910 and 1913 on the site of a stone chapel that had been constructed in 1818 by Mr. Michalovsky[1].
The church is constructed in an eclectic style with Romanesque and Gothic elements[2][4], featuring natural stone and fired red brick[5]. It overlooks a small lake in the southwestern part of Horodok, near the road leading to Berdichev, on the low bank of the river Lebedivka[1][2].
The initiator of the construction was Polish writer-memoirist Efstafy Ivanovsky (also known as Hellenius)[1], who was born in the village on 17 January 1813 and lived there for almost all his life. He wanted to build a church in honor of his patron saint, St. Clare[3]. The construction was funded by his heirs Anna and Romuald Zmigrodzky[3].
In 1935 under the communist government in Soviet Ukraine, the Khalaimgorod parish ceased to exist and the church was used as a village club. They removed the bells from the bell tower, and during World War II it was restored under Father Joseph Kozinsky for religious worship[3].
🙏🏽
Please give proper attribution.
Image By Rbrechko - Own work, CC BY-SA 4.0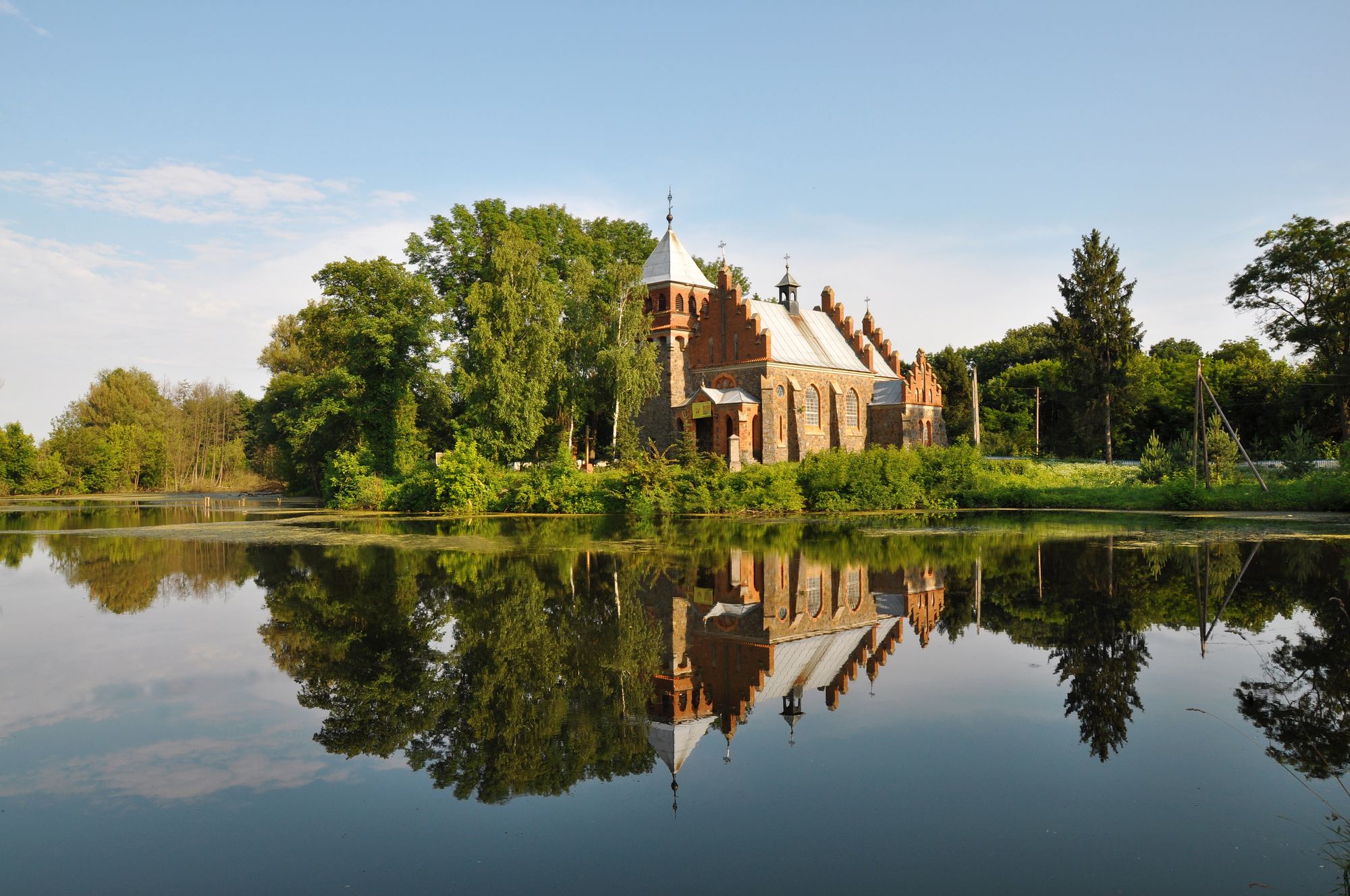 Please Subscribe or Donate to Help Keep This Site Free!