Image Details
The Papal Basilica of Saint Peter in the Vatican (Italian: Basilica Papale di San Pietro in Vaticano), or simply Saint Peter's Basilica (Latin: Basilica Sancti Petri), is a church built in the Renaissance style located in Vatican City, the papal enclave that is within the city of Rome. Gian Lorenzo Bernini's contributions at St. Peter's include the baldachin (baldaquin, from Italian: baldacchino), the Chapel of the Sacrament, the plan for the niches and loggias in the piers of the dome and the chair of St. Peter.
Free Downloads Below
Please Give Proper Attribution:
Vitold Muratov, The Chair of Saint Peter adjusted, CC BY-SA 3.0
Plain Text:
Vitold Muratov (https://commons.wikimedia.org/wiki/File:The_Chair_of_Saint_Peter_adjusted.JPG), "The Chair of Saint Peter adjusted", https://creativecommons.org/licenses/by-sa/3.0/legalcodee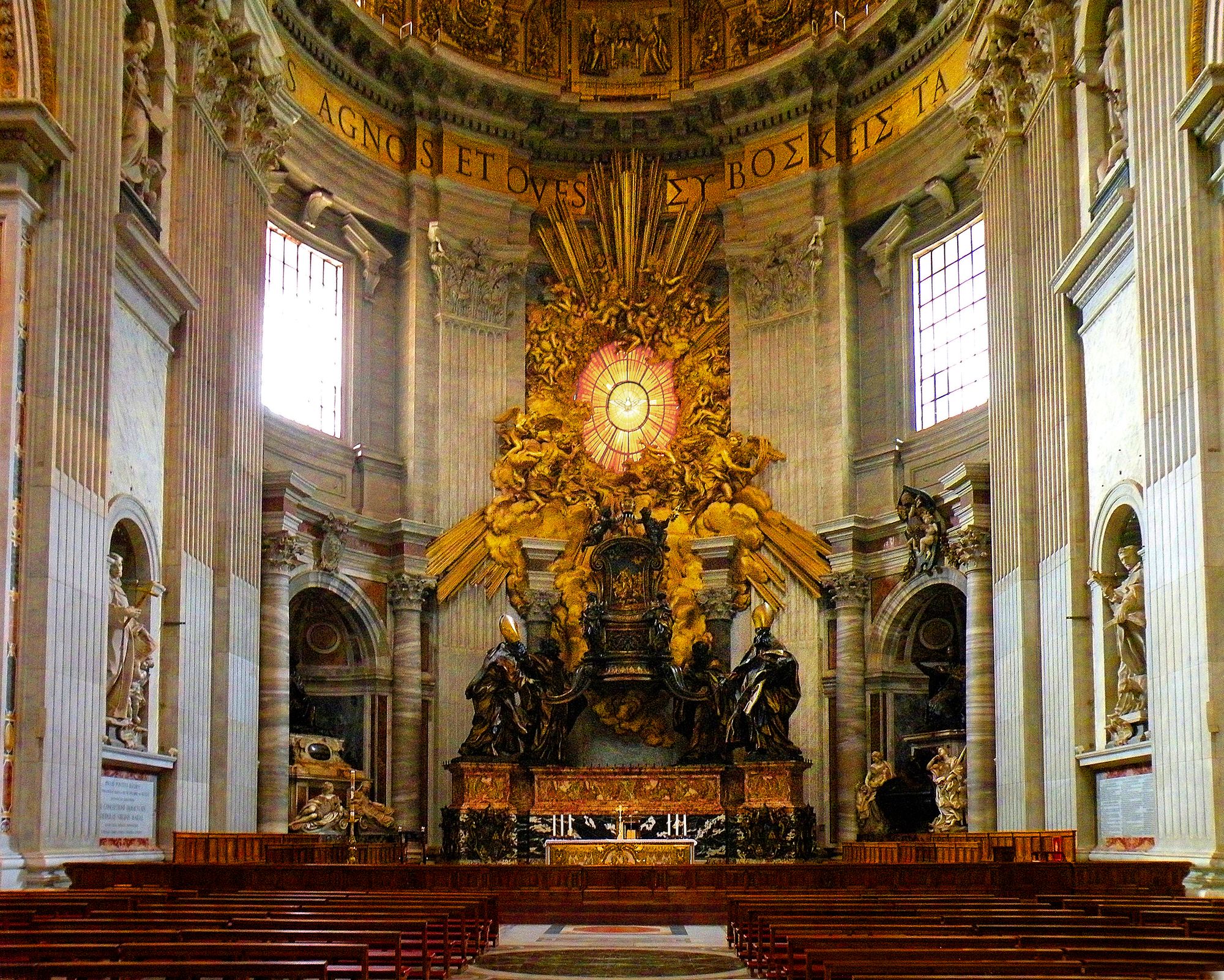 Please Subscribe or Donate to Help Keep This Site Free!