This painting was once a panel from the important five-panel altarpiece commissioned by Queen Isabella for the Carthusian monastery of Miraflores near Burgos, site of the royal tombs of her parents and brother. The altarpiece, of which the other panels survive, was likely painted during the artist's early employment at the royal court. Typical of Flemish art of the period with its love of naturalistic detail and almost photographic depiction of a domestic interior, this scene suggests a comfortable burgher's home in 15th-century Ghent or Bruges in which the artist transforms a contemporary setting to frame the story of the birth of John the Baptist. Having just given birth, Elizabeth lies in bed. Nearby, her cousin, the Virgin Mary, presents the newly born child to his elderly father, Zacharias. Having lost his ability to speak when he doubted an angel's prophecy of the child's birth, Zacharias writes the chosen name for his son. At this moment, his speech is restored.
Flemish artists are famed for their attention to minute detail. Here the artist paints a domestic setting from his own time period, complete with details like a brazier for heating in the lower right corner and concave mirror above the bed.
Free Downloads Below
This image is in the public domain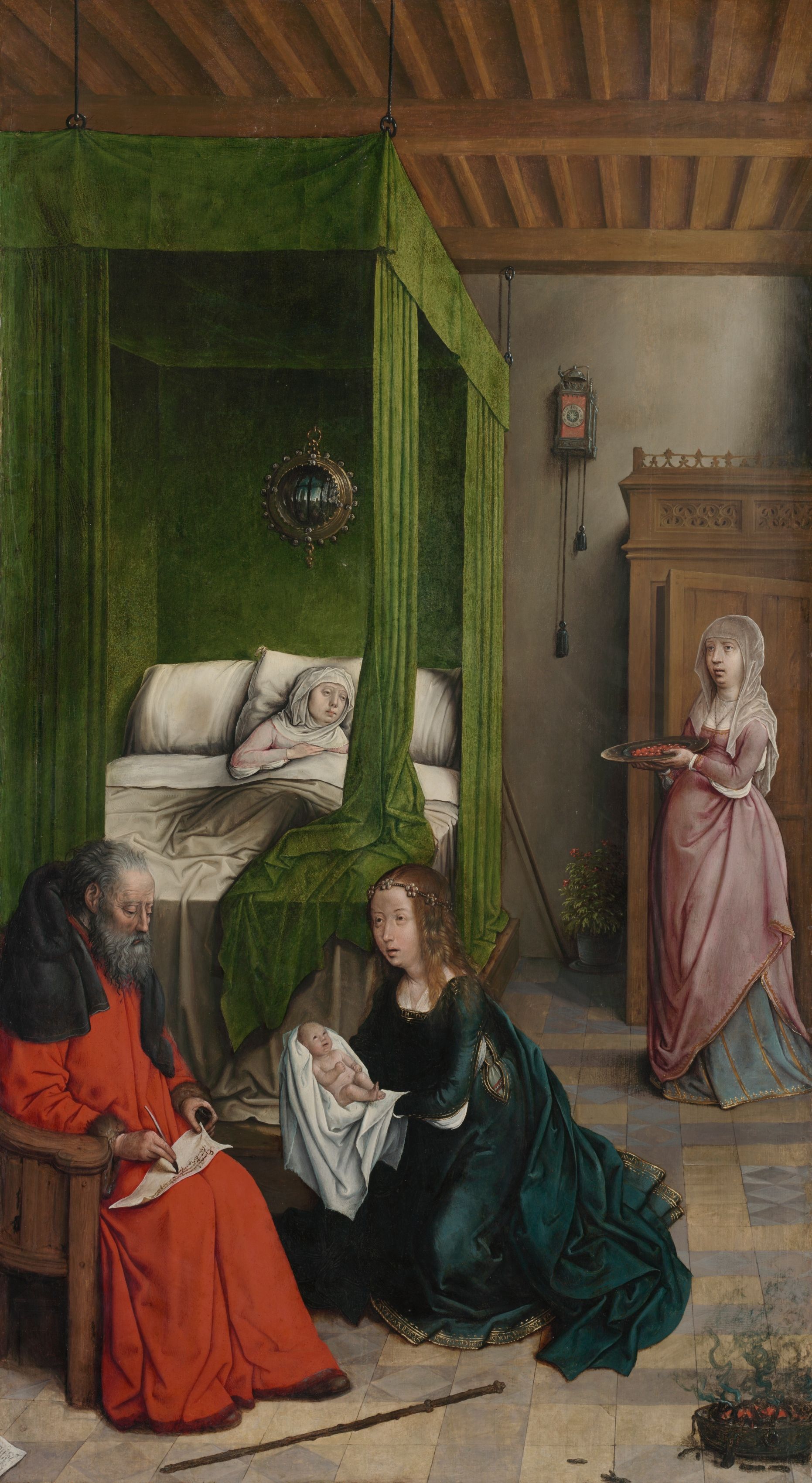 Please Subscribe or Donate to Help Keep This Site Free!