Details:
According to legend, Saint Dymphna was the daughter of an Irish king who converted to Christianity. Her father became obsessed with her beauty and tried to force her to marry him. When she refused, he became enraged and had her beheaded. Saint Dymphna is considered the patron saint of mental illness and those who suffer from neurological disorders.
The painting shows Saint Dymphna kneeling before her executioner, who is holding a sword and preparing to strike. She is depicted wearing a pure white robes, which is a symbol of her virginity. The painting also features other figures, including a group of onlookers and angels holding awaiting her with wreaths.
Godfried Maes was a Flemish Baroque painter who was known for his religious paintings. Baroque art is characterized by its ornate and dramatic style, often featuring exaggerated motion and intense emotions.
Overall, "The beheading of Saint Dymphna" is a representation of the martyrdom of an important Christian saint, created by a prominent artist in the Baroque style.
🙏🏽
This image is in the public domain.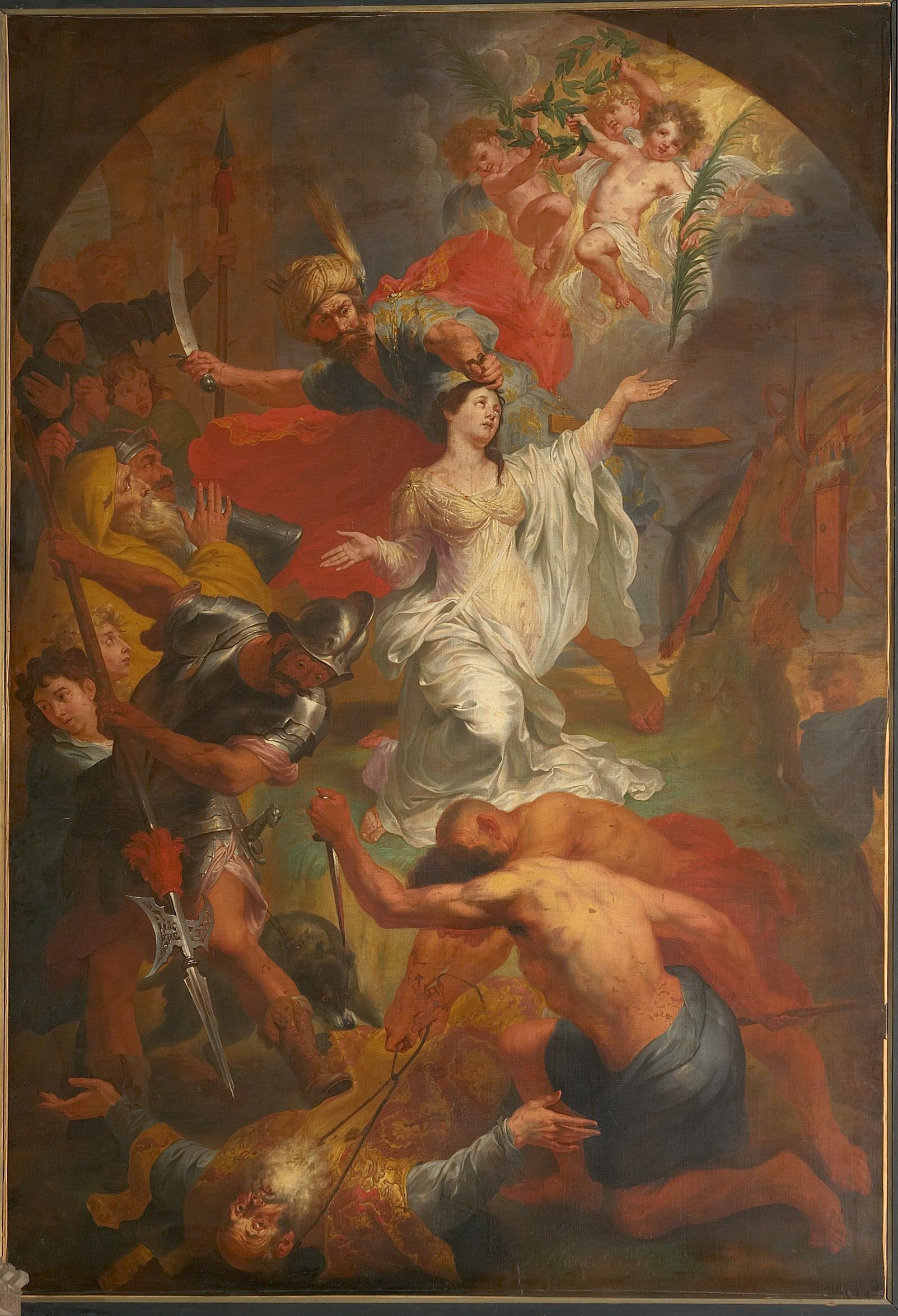 Please Subscribe or Donate to Help Keep This Site Free!