Inspired by a series of apostles that Rubens painted in 1610 for the Duke of Lerma, Spain's chief minister, Anthony van Dyck set about making his own similar series, including this painting of the Apostle Simon. Simon is shown bust-length, his head turned so that his profile is "lost" or partially obscured by shadow. His left hand rests on a saw, the instrument of his martyrdom. Light falls from the top left, creating highlights and deep shadows across his head, face, hand, and clothing. Draperies are broadly painted and richly colored, while the apostle's hair, eyebrows, and beard are finely painted to convey their wavy, silky texture.
Free Downloads Below
This image is in the public domain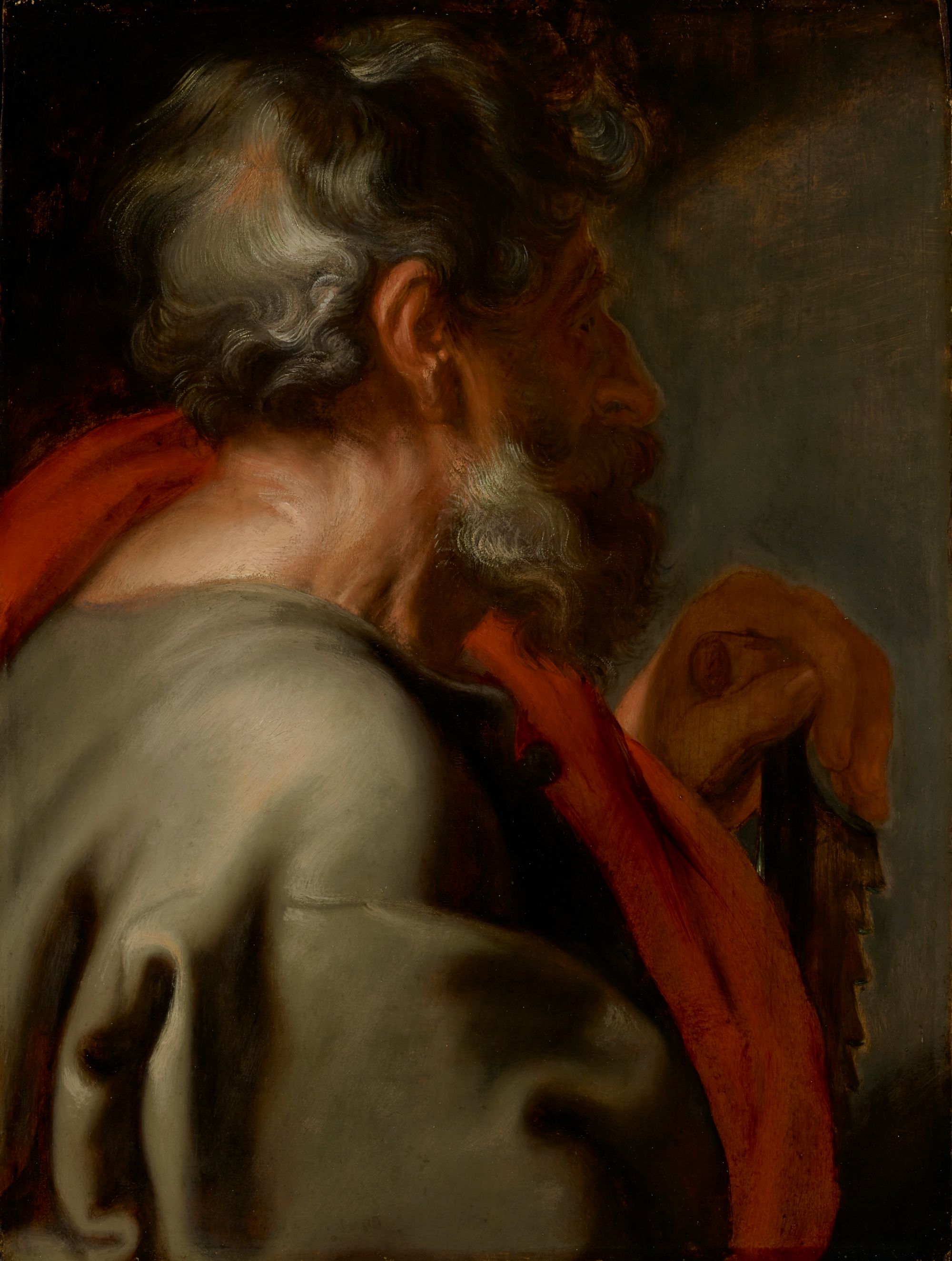 Please Subscribe or Donate to Help Keep This Site Free!