Details:
After their initial meeting, Abraham graciously offered to feed the angels and wash their feet. Following the meal, they announce that his wife Sarah, long past child-bearing age, will soon have a son, fulfilling a promise God had made earlier to Abraham. The artist presents the moment of revelation, the angels resplendent in their pastel gowns and feathery wings, with Sarah learning the news while hiding behind their cottage door.
🙏🏽
This image is in the public domain.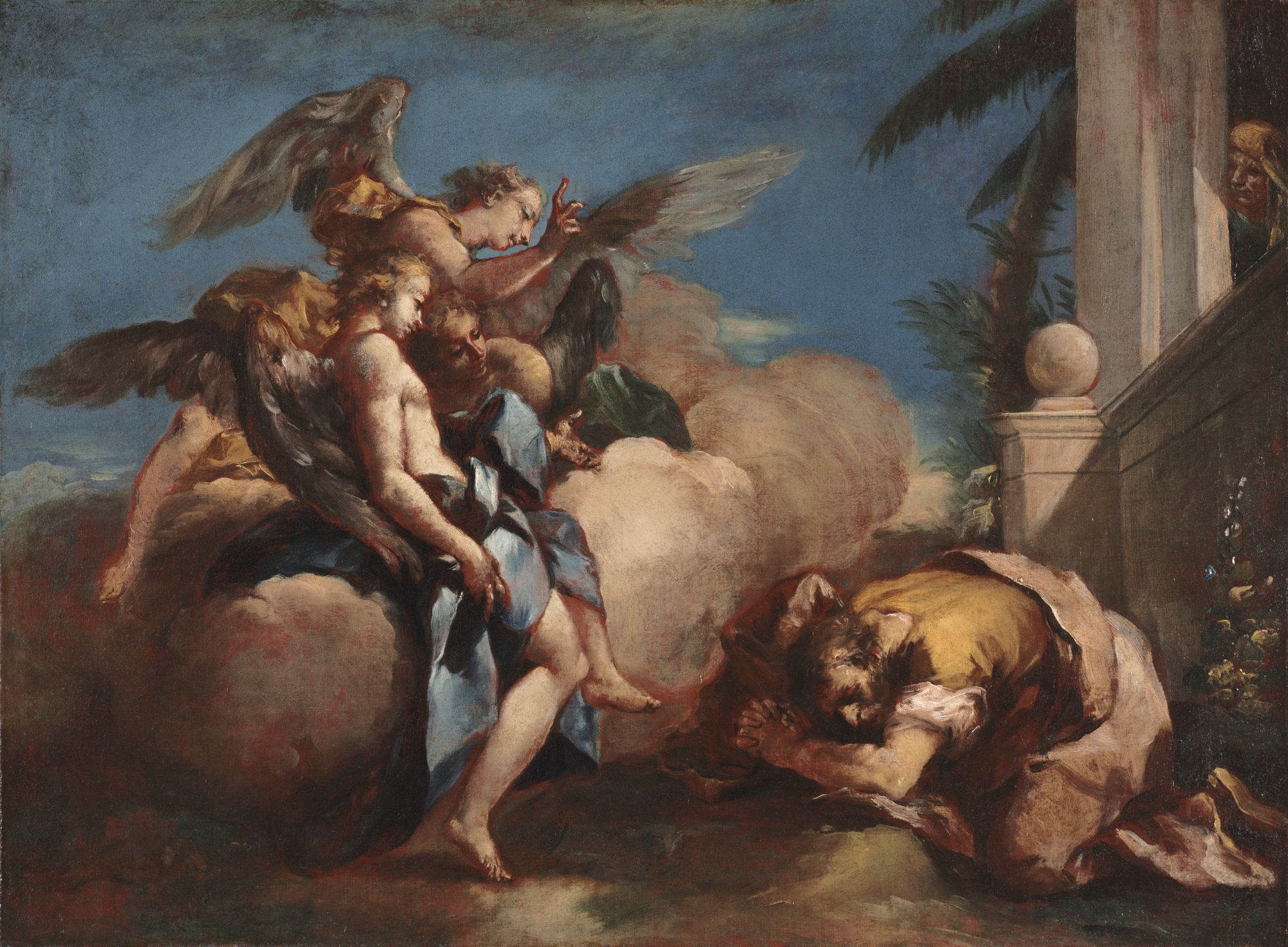 Please Subscribe or Donate to Help Keep This Site Free!