About the Image:
St. Patricks Catholic Church was built in three phases, the main body of the church in 1874, the sanctuary in 1882, and the sacristy in 1902. The stone church is in a Gothic Revival style. The church is included in the St. Joseph Parish in Queenstown.
In the 1897, Mary Helen MacKillop, an Australian nun and founder of the Sisters of St Joseph of the Sacred Heart, visit Arrowtown to help the church with their school. Mary Helen MacKillop, was canonized in 2010 as Saint Mary of the Cross, the first Australian saint.
The church continues as an active church with Mass celebrated on the 1st, 3rd and 5th Sunday of every month and Liturgy and Communion service conducted on the 2nd and 4th Sunday of every month.
🙏🏽
This image is in the public domain.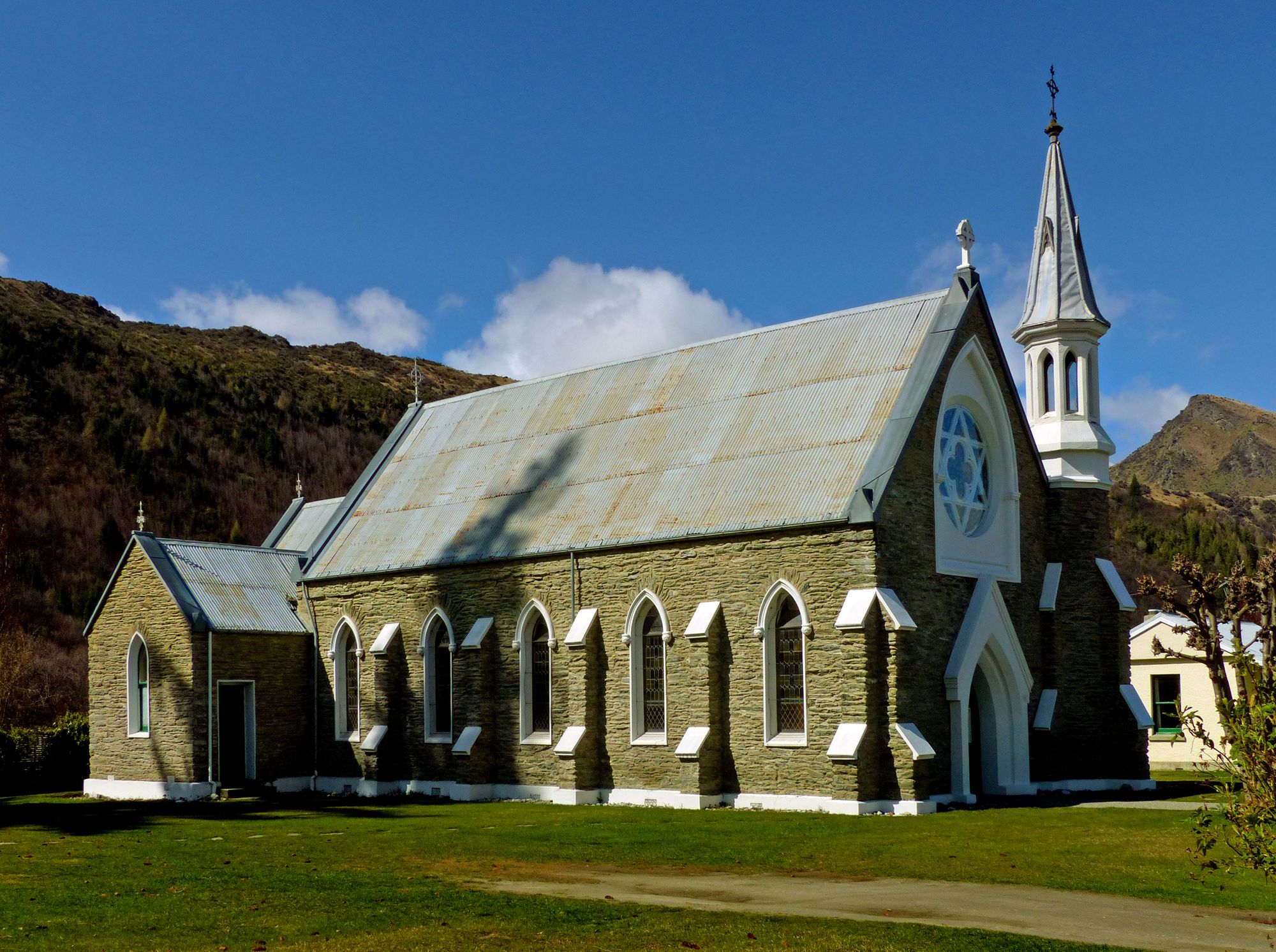 Please Subscribe or Donate to Help Keep This Site Free!