Details:
Paoay Church is part of the UNESCO World Heritage List. It currently is a property of the Diocese of Laoag, Ilocos Norte.
The Paoay Church (also known as the St. Augustine Church ) is a historical church located in the town of Paoay in Ilocos Norte, Philippines.
Construction of the Paoay Church was started by the Augustinian friars in 1694. It was completed in 1894 led by Fr. Antonio Estavillo and was re-dedicated in 1894.
A three-storey coral stone bell tower stands to the right of the church which served as an observation post in 1896 for the Katipuneros during the Philippine revolution against the Spaniards, and again by the Filipino guerillas during the Japanese occupation in World War II.
🙏🏽
This image is in the public domain.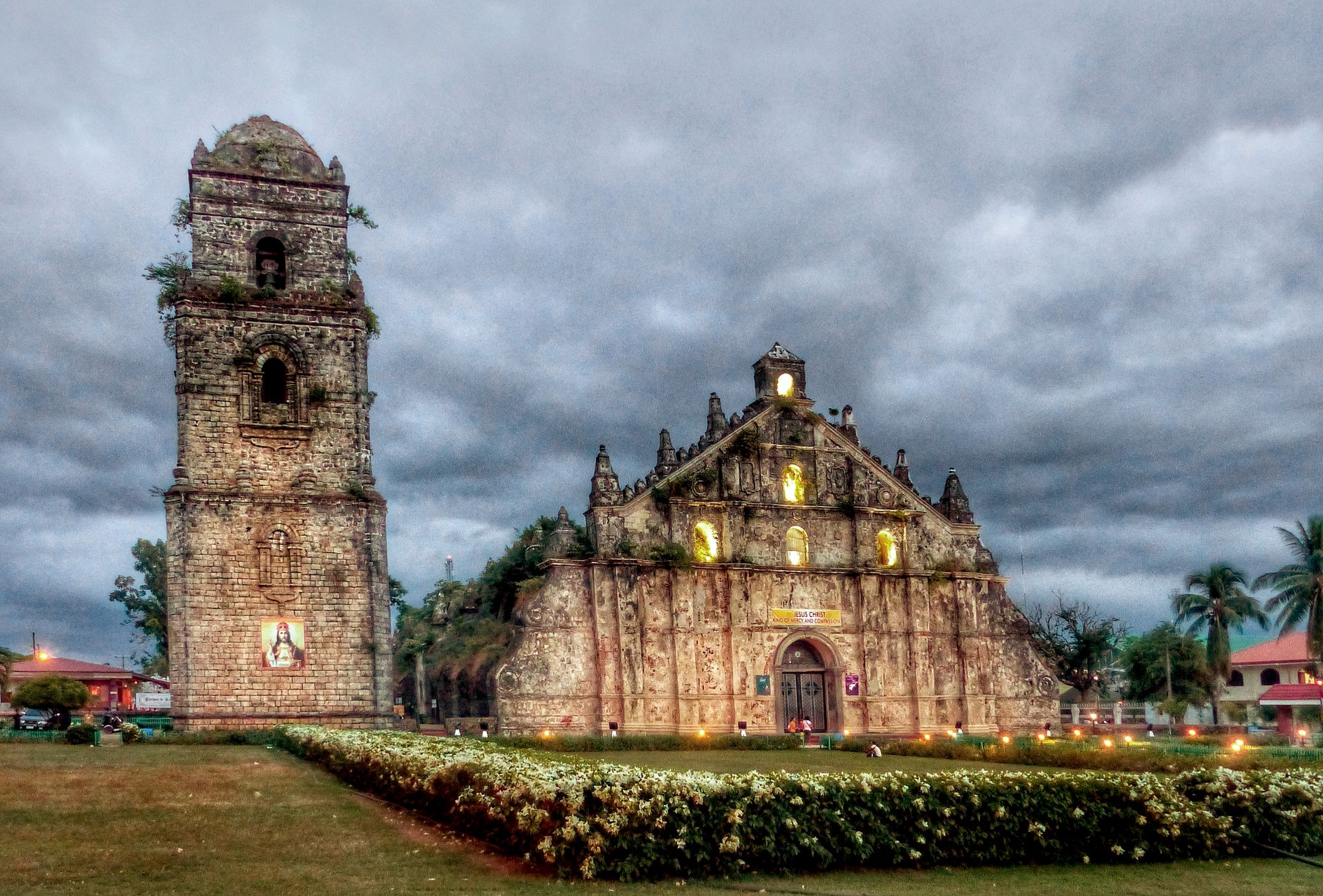 Please Subscribe or Donate to Help Keep This Site Free!