Saints from left to right:
Saint Sebastian +288: with a signature arrow piercing his chest. He was killed during the Roman emperor Diocletian's persecution of Christians.
Saint Francis +1226: was an Italian Catholic friar, deacon, mystic, and preacher. He founded the men's Order of Friars Minor, the women's Order of St. Clare. Francis is one of the most venerated religious figures in Christianity.
Saint Anthony of Padua +1231: (facing backwards) Noted by his contemporaries for his powerful preaching, expert knowledge of scripture, and undying love and devotion to the poor and the sick, he was one of the most quickly canonized saints in church history
Saint Peter +68: Peter the Apostle, was one of the Twelve Apostles of Jesus Christ, and one of the first leaders of the early Church. According to Christian tradition, Peter was crucified in Rome under Emperor Nero and he was the first pope.
Saint Nicholas +343: was an early Christian bishop of Greek descent from the maritime city of Myra in Asia Minor (modern-day Turkey) during the time of the Roman Empire. Because of the many miracles attributed to his intercession, he is also known as Nicholas the Wonderworker.
Saint Catherine +305: is, according to tradition, a Christian saint and virgin, who was martyred in the early 4th century at the hands of the emperor Maxentius. According to her hagiography, she was both a princess and a noted scholar who became a Christian around the age of 14, converted hundreds of people to Christianity.
Free Downloads Below
Image by sdcason.com - CC BY-SA 4.0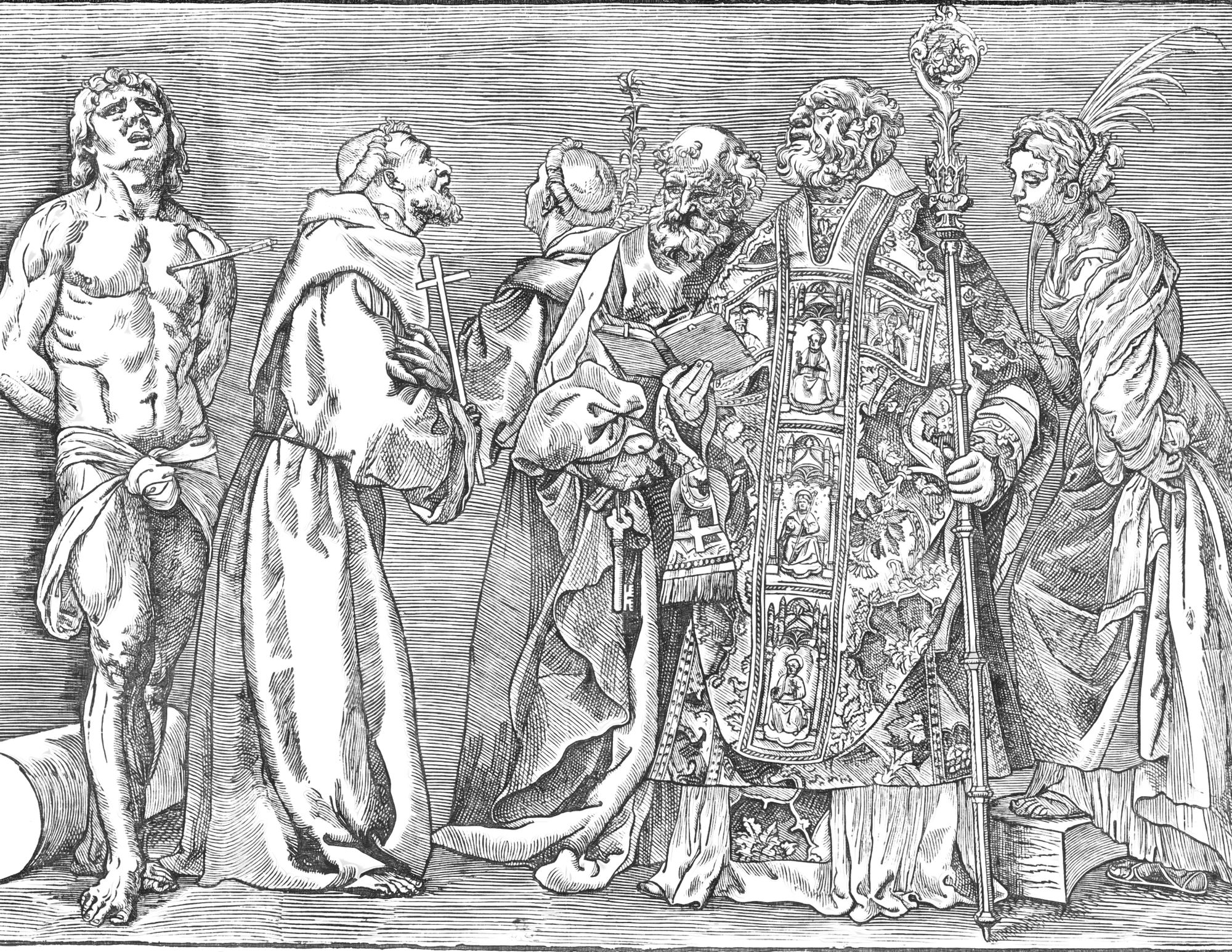 Please Subscribe or Donate to Help Keep This Site Free!