Details:
The St. Thomas Aquinas Catholic Community has come a long way from its inception, from a small Mission in Litchfield Park to one of the largest parishes in the Diocese of Phoenix. St. Thomas Aquinas mission church was the first church in Litchfield Park. Originally, mass was celebrated in the home of Frank and Sara Serrano. The Serrano's ran the General Store and Postal Service for the Southwest Cotton Company, whose President was Mr. Paul W. Litchfield. The Serrano's worked with Mr. Litchfield in finding property, and Mr. Litchfield hired Architect R. D. Johnson to design the Mission Church. Tom Doyle and Frank Cullen Brophy were instrumental in financing and facilitating the building of the church.
Find the full history here
🙏🏽
This image is in the public domain.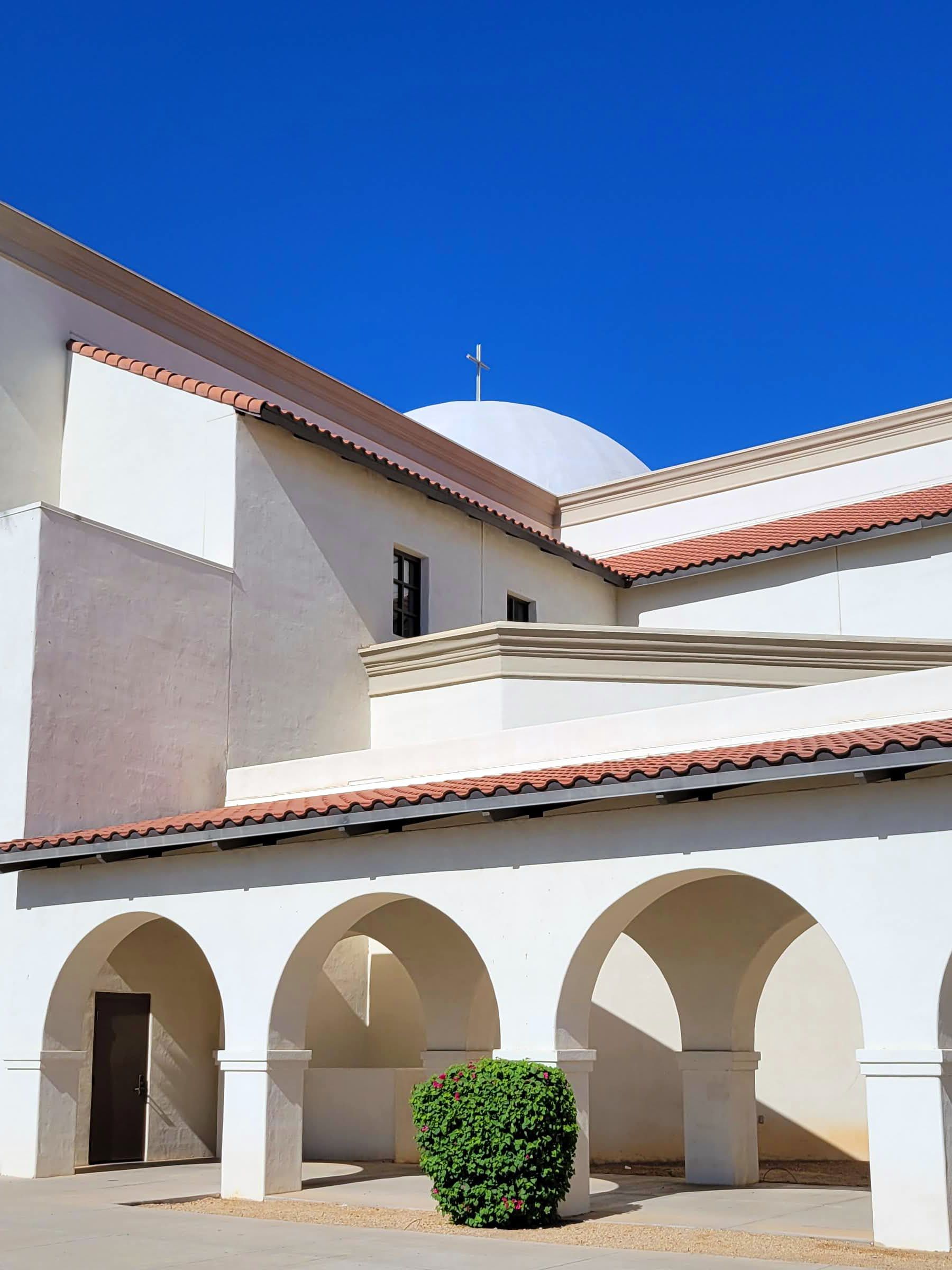 Please Subscribe or Donate to Help Keep This Site Free!