Simon was surnamed the Zealot for his rigid adherence to the Jewish law and to the Canaanite law. He was one of the original followers of Christ. Western tradition is that he preached in Egypt and then went to Persia with St. Jude, where both suffered martyrdom. Another tradition states that he traveled in the Middle East and Africa. Christian Ethiopians claim that he was crucified in Samaria, while Justus Lipsius writes that he was sawn in half at Suanir, Persia. However, Moses of Chorene writes that he was martyred at Weriosphora in Caucasian Iberia. Tradition also claims he died peacefully at Edessa. This image shows him holding a saw, following the Ethiopian tradition.
Free Downloads Below
Image by sdcason.com - CC BY-SA 4.0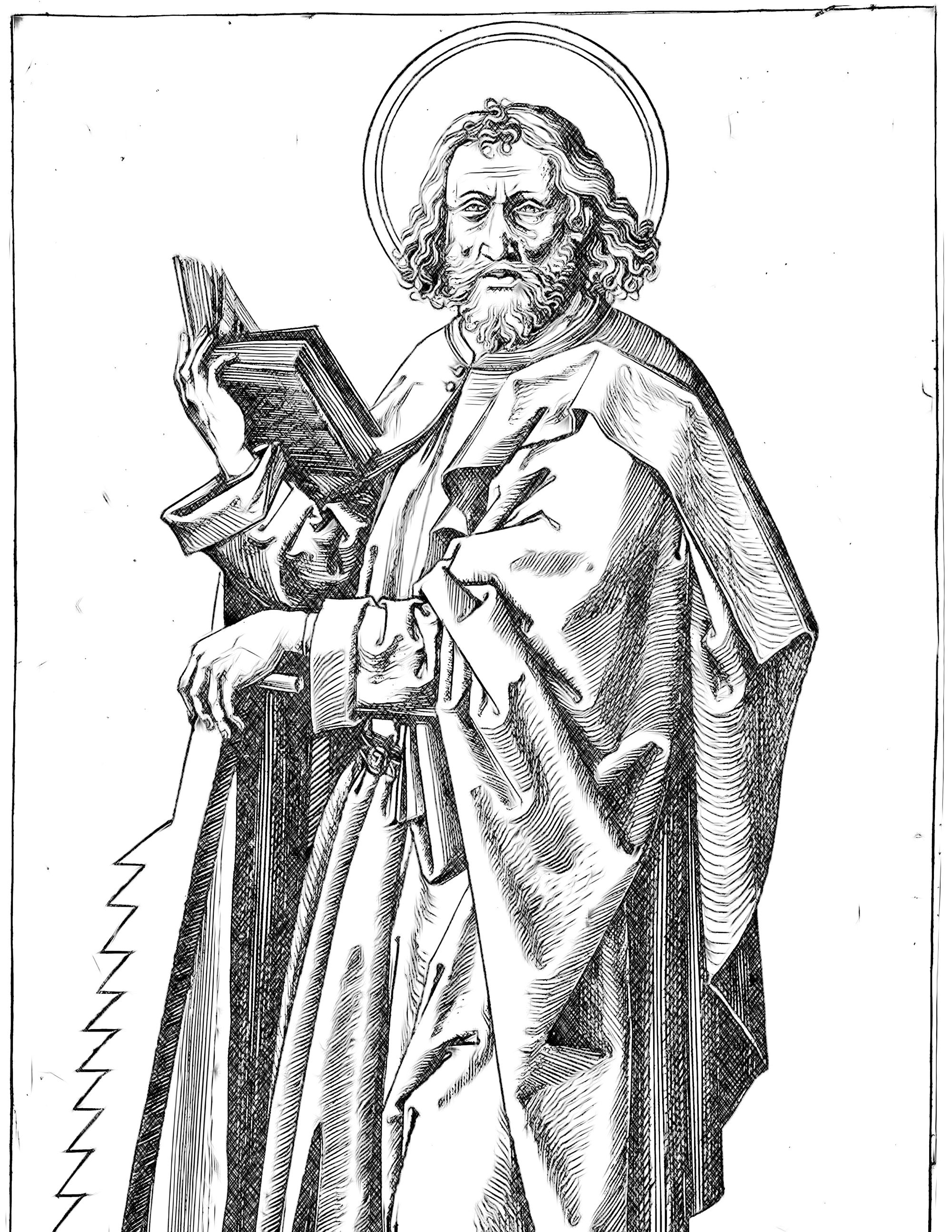 Please Subscribe or Donate to Help Keep This Site Free!