Please Subscribe or Donate to Help Keep This Site Free!
Saints Justa and Rufina (Ruffina) (Spanish: Santa Justa y Santa Rufina) are venerated as martyrs. They are said to have been martyred at Hispalis (Seville) during the 3rd century.
Only St. Justa (sometimes "Justus" in early manuscripts) is mentioned in the Martyrologium Hieronymianum (93), but in the historical martyrologies Rufina is also mentioned, following the legendary Acts. The two saints are highly honored in the medieval Hispanic liturgy (also known as Mozarabic Liturgy, although this rite was also practised in Visigothic Spain).
Source
Diego Rodríguez de Silva y Velázquez (baptized June 6, 1599 – August 6, 1660) was a Spanish painter, the leading artist in the court of King Philip IV and of the Spanish Golden Age. He was an individualistic artist of the contemporary Baroque period. He began to paint in a precise tenebrist style, later developing a freer manner characterized by bold brushwork. In addition to numerous renditions of scenes of historical and cultural significance, he painted scores of portraits of the Spanish royal family and commoners, culminating in his masterpiece Las Meninas (1656).
Source
Free Downloads Below
This image is in the public domain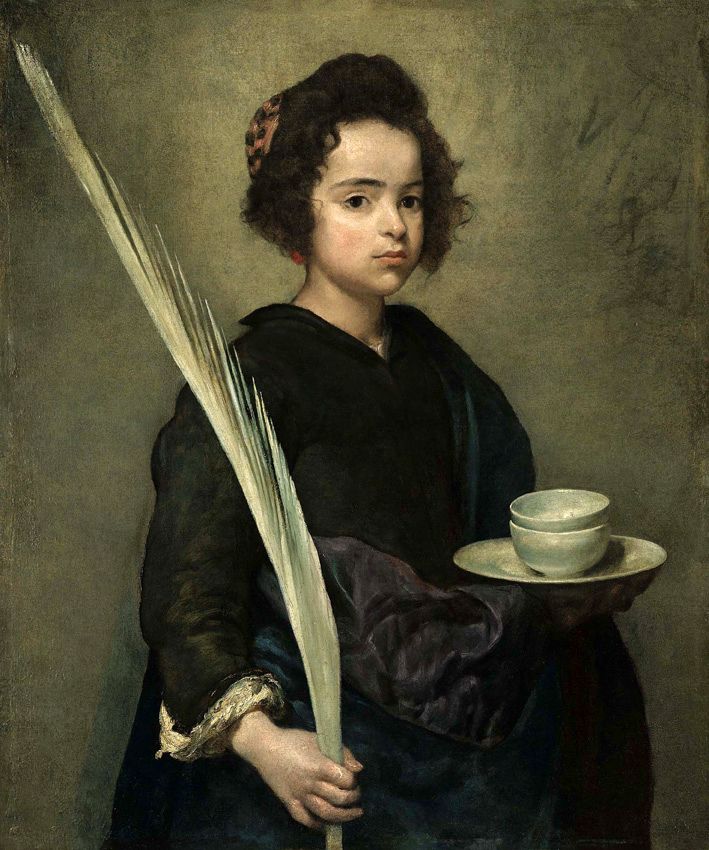 Please Subscribe or Donate to Help Keep This Site Free!