Saint Roch, born of noble French parents in the late 1200s, was the patron saint of the plague-stricken. Before he was twenty years of age, he disposed of his riches and henceforth devoted himself to nursing the sick. Saint Roch is frequently depicted with cockleshell, wallet, and staff in the habit of a pilgrim. Saint Roch sacrificed his own health in the service of others: he lifts his robe to reveal a plague spot on his thigh. Stricken with the plague, he retreated to the wilderness, where he survived on bread brought by his faithful dog.
Free Downloads Below
This image is in the public domain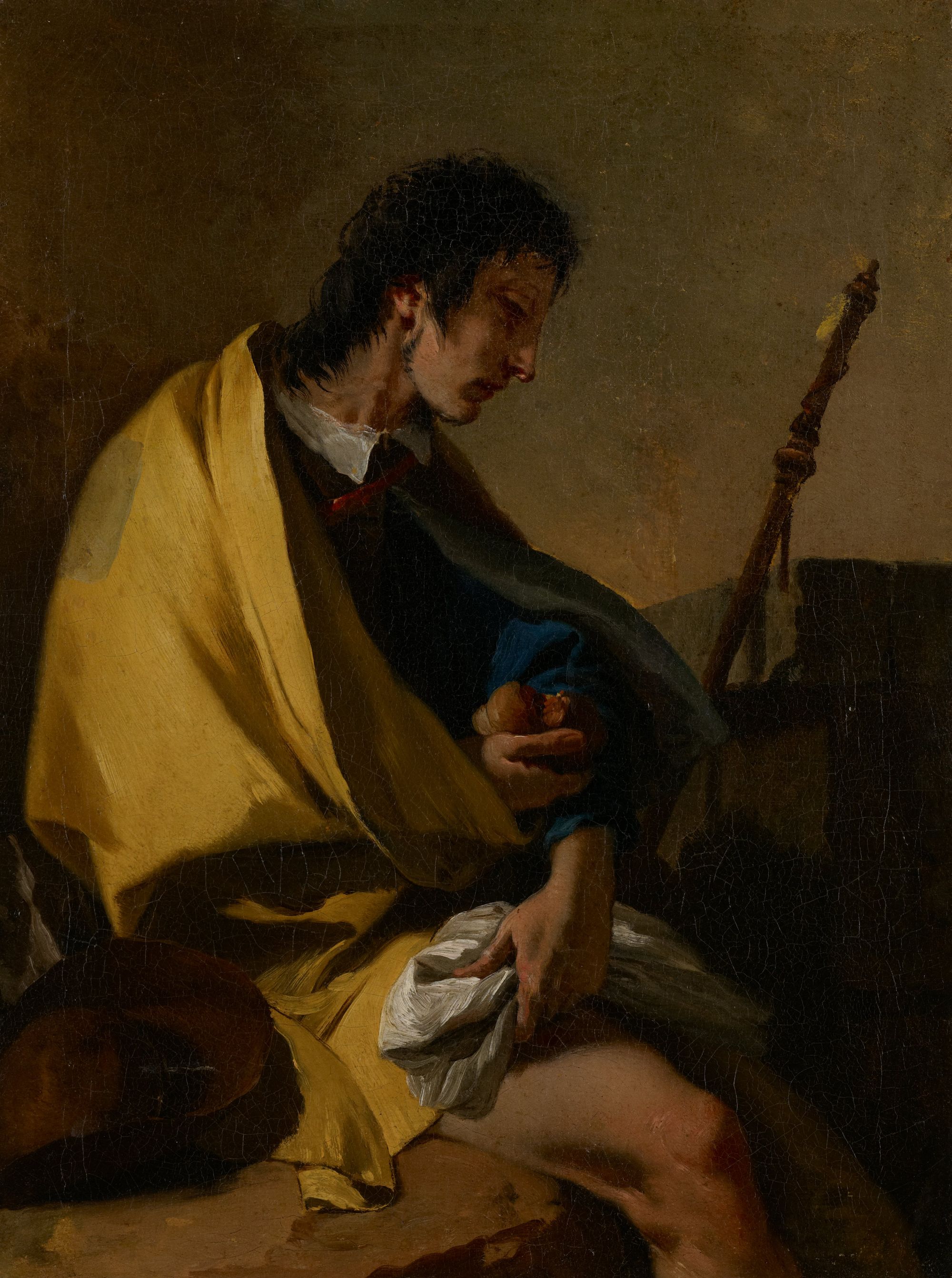 Please Subscribe or Donate to Help Keep This Site Free!