Details:
The Papal Basilica of Saint Peter in the Vatican (Italian: Basilica Papale di San Pietro in Vaticano), or simply Saint Peter's Basilica (Latin: Basilica Sancti Petri), is a church built in the Renaissance style located in Vatican City, the papal enclave that is within the city of Rome.
The dome of St. Peter's rises to a total height of 136.57 metres (448.1 ft) from the floor of the basilica to the top of the external cross. It is the tallest dome in the world. Its internal diameter is 41.47 metres (136.1 ft), slightly smaller than two of the three other huge domes that preceded it, those of the Pantheon of Ancient Rome, 43.3 metres (142 ft), and Florence Cathedral of the Early Renaissance, 44 metres (144 ft). It has a greater diameter by approximately 30 feet (9.1 m) than Constantinople's Hagia Sophia church, completed in 537. It was to the domes of the Pantheon and Florence duomo that the architects of St. Peter's looked for solutions as to how to go about building what was conceived, from the outset, as the greatest dome of Christendom.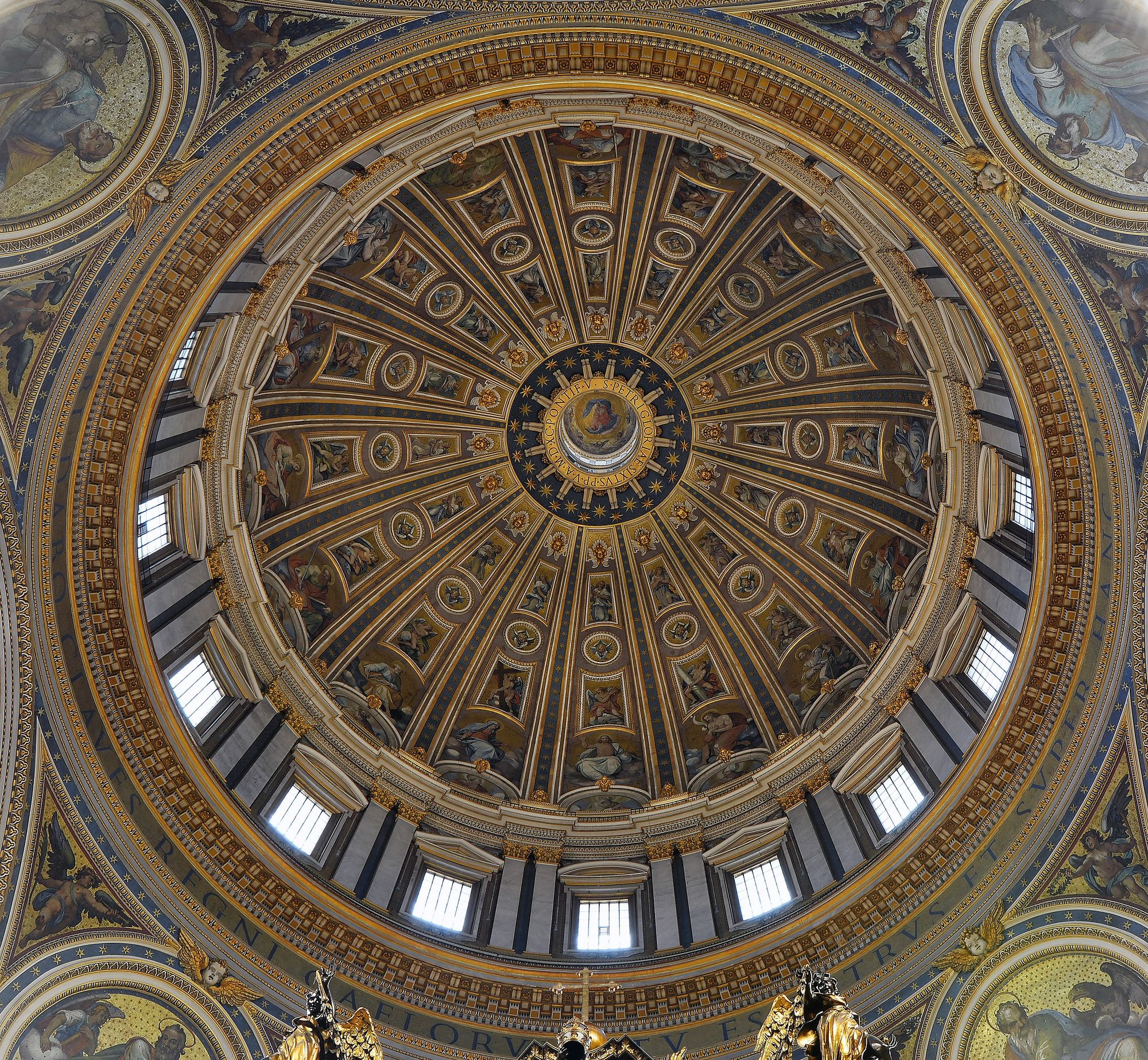 Please Subscribe or Donate to Help Keep This Site Free!