Paul the Apostle (5–67 AD), commonly known as Saint Paul and also known by his Hebrew name Saul of Tarsus, was a Christian apostle (although not one of the Twelve Apostles) who spread the teachings of Jesus in the first-century world. Generally regarded as one of the most important figures of the Apostolic Age, he founded several Christian communities in Asia Minor and Europe from the mid-30s to the mid-50s AD.
Paul is holding a book, which represents the many epistles he wrote. He is also holding a sword because he was beheaded for preaching the good news about Jesus Christ.
Free Downloads Below
Image by sdcason.com - CC BY-SA 4.0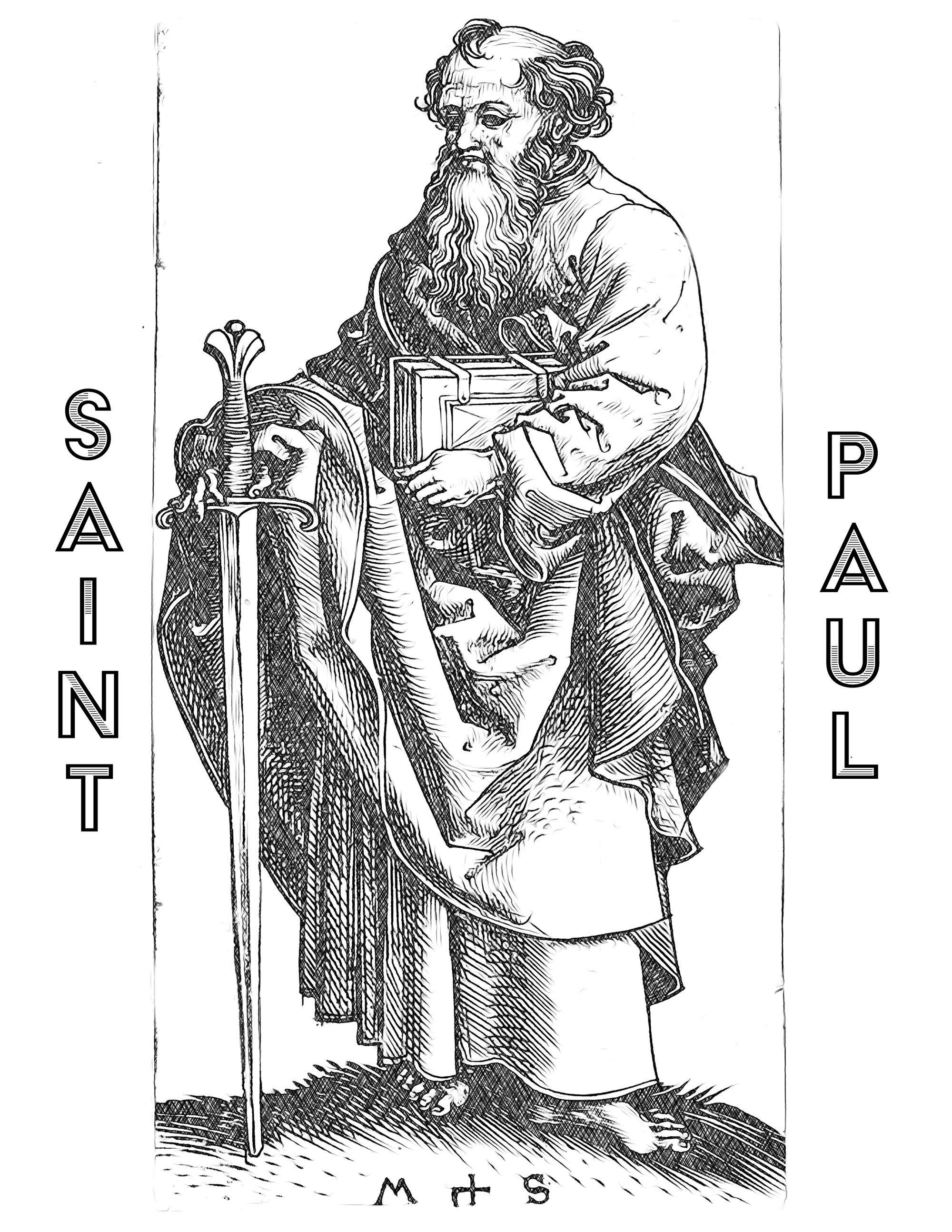 Please Subscribe or Donate to Help Keep This Site Free!