Details:
In 1964, Loretta Hines Howard generously gave the Met Museum over 140 Neapolitan crèche figures, dating from the second half of the eighteenth century. The varied assortment includes figures from the three traditional scenes of a complete Neapolitan presepio: the Nativity, with angels, shepherds, and sheep; the procession of the three Magi, with their colorful retinue of attendants; and the varied and gay crowd of country and town people thronging the tavern, or inn, of Bethlehem — the diversorium mentioned by St. Luke, where on the Holy Night there was no place for Mary and Joseph. Averaging between twelve and fifteen inches in height, according to the position they were to take in perspective in the stage set, the figures are pliable and can be given poses at will, according to their facial expressions. Their bodies are made of tow and wire, their arms and legs are finely carved of wood, and their heads and shoulders are modeled of terracotta and accurately finished. Their attire, often enriched by accessories, jewels, and embroideries, is a sheer joy for the lover of folklore and eighteenth-century costumes.
🙏🏽
This image is in the public domain.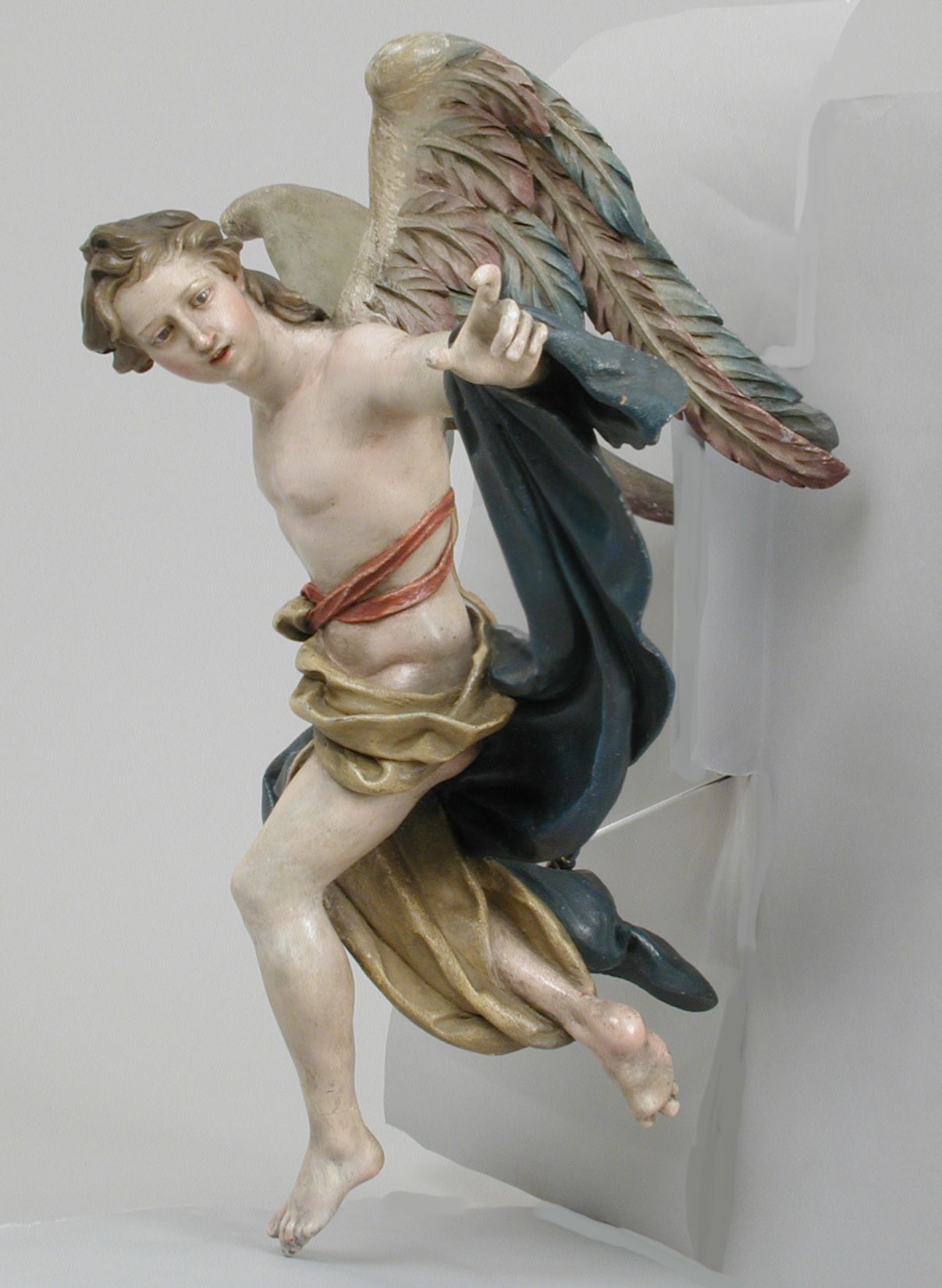 Please Subscribe or Donate to Help Keep This Site Free!