Details:
Traditional iconography depicts Saint Matthew with a money sack and account books to represent his former life as a tax collector, and an angel above or behind him to represent his new life as a Christ-sent messenger.
Raphael, also known as Raffaello Sanzio da Urbino, was an Italian painter and architect of the High Renaissance who lived from March 28 or April 6, 1483, until April 6, 1520. His art is praised for its simplicity, clarity, and ability to visually realize the Neoplatonic ideal of human grandeur. He is one of the three well-known Renaissance masters, along with Michelangelo and Leonardo da Vinci, who make up the classic holy trinity.

🙏🏽
This image is in the public domain.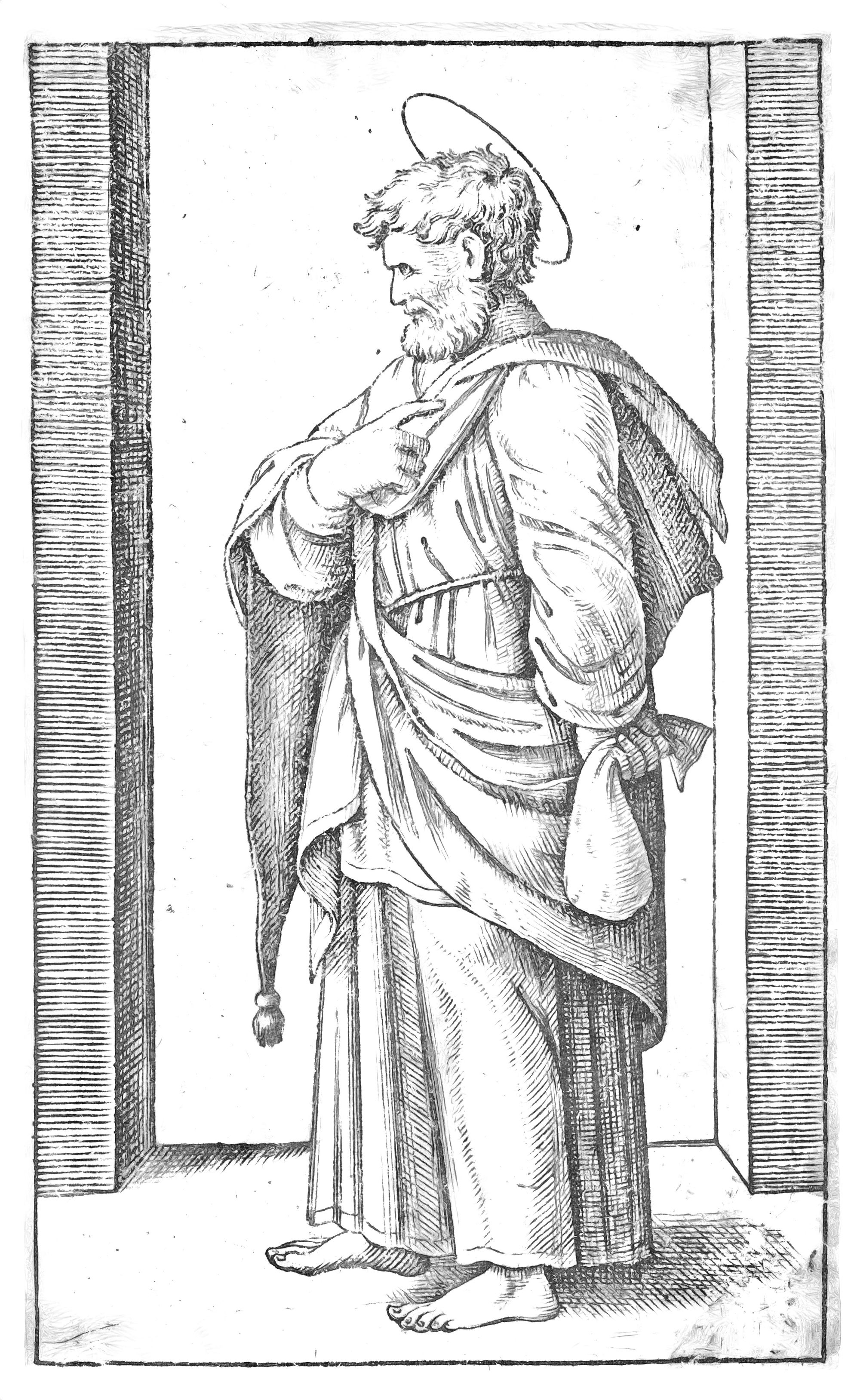 Please Subscribe or Donate to Help Keep This Site Free!