Saint Joseph's Oratory of Mount Royal (French: Oratoire Saint-Joseph du Mont-Royal) is a Roman Catholic minor basilica and national shrine on Mount Royal's Westmount Summit in Montreal, Quebec. It is Canada's largest church and claims to have one of the largest domes in the world.
The basilica enshrines a statue of Saint Joseph, which was authorized a Canonical coronation by Pope Pius X on 19 March 1910 via Cardinal Vincenzo Vannutelli (extinct) and another from an Apostolic brief dated 9 July 1955 by Pope Pius XII who crowned the new statue on 9 August 1955 via Cardinal Paul-Émile Léger now located within its crypt department. The shrine is also famous due to its association with Brother Andre Bessette who was believed to possess healing powers through his Josephian devotion with its notable oil ointment given freely to its believers.
Source: everipedia.org
Free Downloads Below
Please Give Proper Attribution:
Paolo Costa Baldi, Oratoire Saint-Joseph du Mont-Royal - Montreal, CC BY-SA 3.0
Plain Text:
Paolo Costa Baldi (https://commons.wikimedia.org/wiki/File:Oratoire_Saint-Joseph_du_Mont-Royal_-_Montreal.jpg), "Oratoire Saint-Joseph du Mont-Royal - Montreal", https://creativecommons.org/licenses/by-sa/3.0/legalcode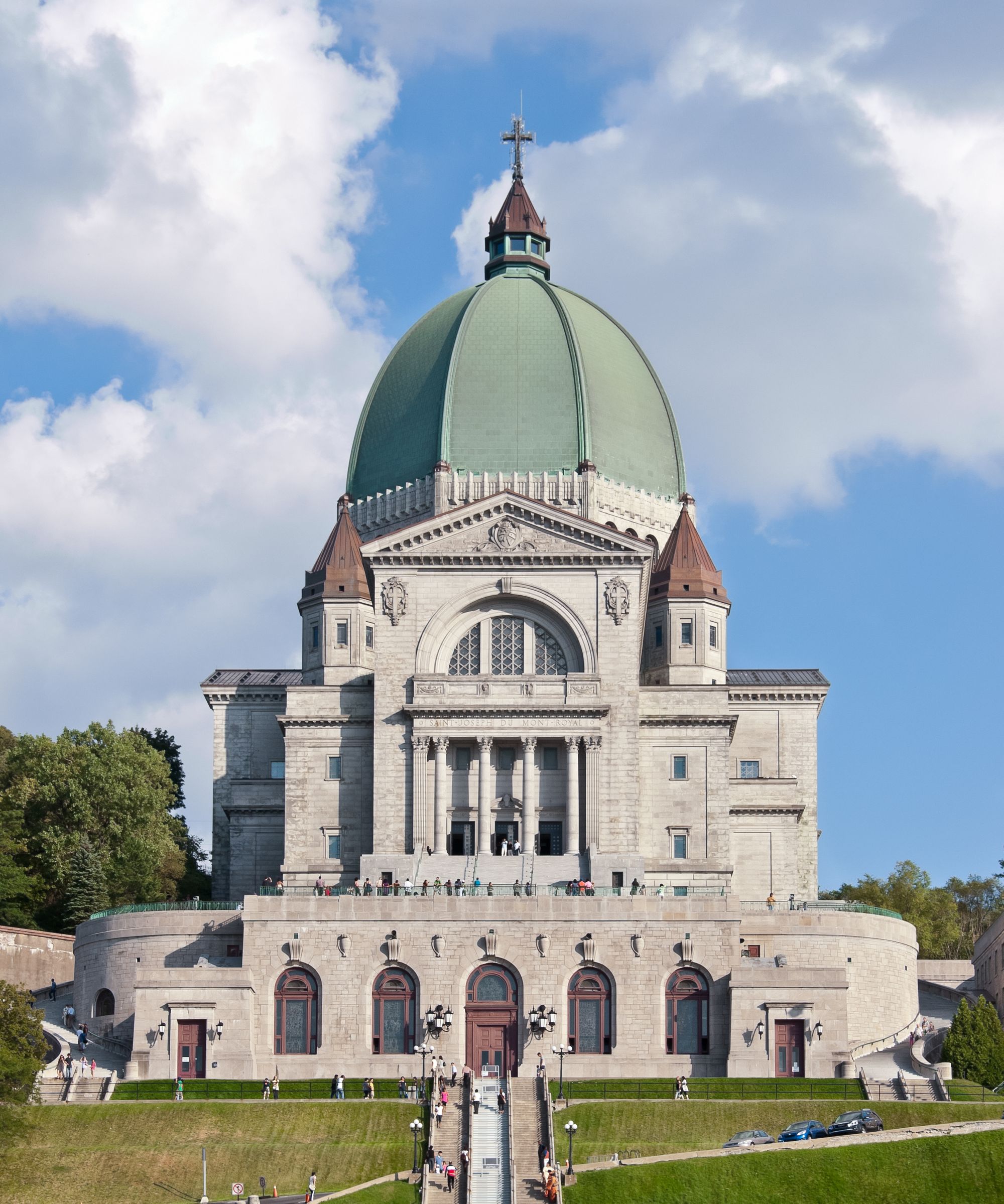 Please Subscribe or Donate to Help Keep This Site Free!