John the Baptist was one of the most beloved and widely venerated saints of the Middle Ages. He is depicted here wearing his traditional camel hair fleece beneath a luxuriant outer mantle. The sculpture is attributed to Jan Crocq, a Netherlandish artist active at the court of René II, Duke of Lorraine at Nancy from 1486 to 1510, and noted for his naturalistic treatment of hair and costume.
St. John the Baptist holds a book and a lamb, referencing his description of Christ as "the lamb of God."
Free Downloads Below
This image is in the public domain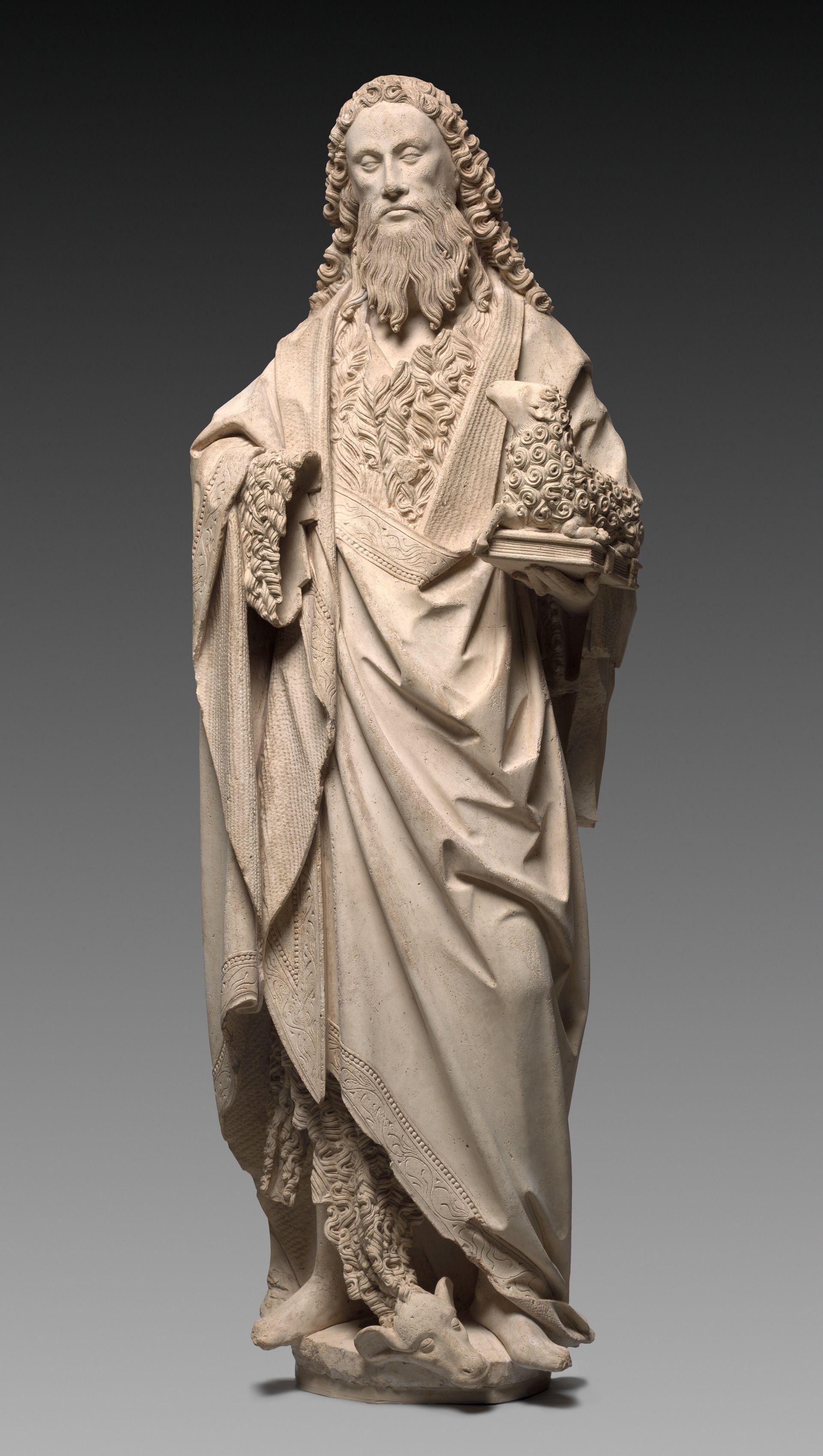 Please Subscribe or Donate to Help Keep This Site Free!