Details:
John the Baptist is portrayed with the disheveled locks and beard of a desert hermit, wearing the camel's hair clothing and leather belt described in the Gospels. His cross-shaped staff alludes to Christ's future death. The Greek inscription on the cameo identifies John as the "forerunner" or "precursor" (Prodromos) of Jesus.
John the Baptist (c. 1st century BC – c. AD 30) was a Judaean mission preacher active in the area of Jordan River in the early 1st century AD[1][2]. He conducted his ministry with an eschatological authority that demanded immediate action and taught that judgment is at hand[3]. He is one of the most significant and well-known figures in history, known to believers and non-believers alike[4]. The canonical Gospels provide the most complete account of John's life, including details about his birth[5].
🙏🏽
This image is in the public domain.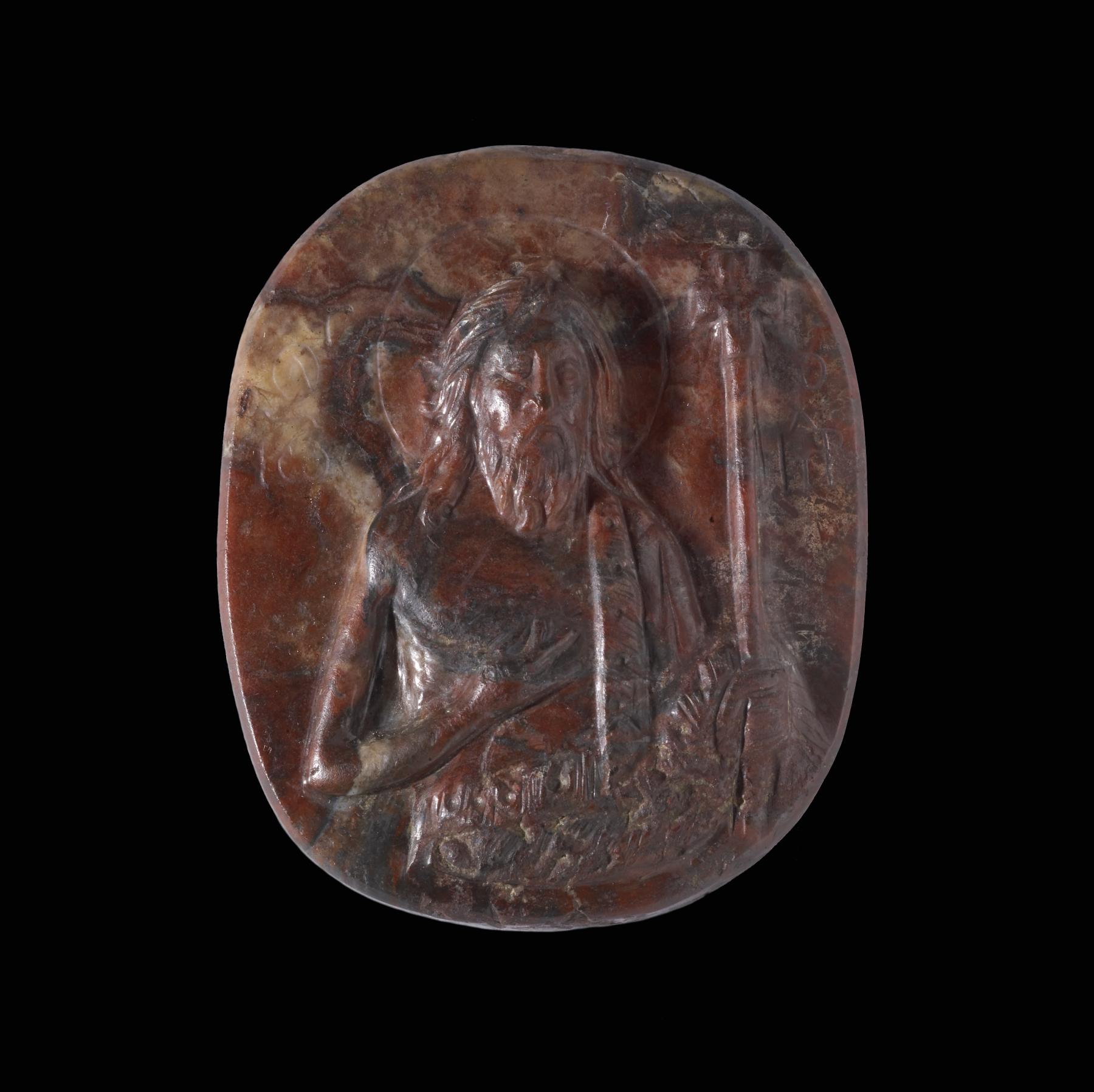 Please Subscribe or Donate to Help Keep This Site Free!