The blast of an angel's trumpet startles the old scholar. Jerome's own writings describe the sound as signaling the Last Judgment. This drawing, by Jusepe de Ribera, made full use of the Baroque repertoire to convey the saint's heightened state, evident in Jerome's off-balance sway and theatrical arm gesture, and in the angel's foreshortened form and expansive wing. Ribera's deft handling of the etching needle enlivens the image with an excitement worthy of a miraculous vision.
Free Downloads Below
Image by sdcason.com - CC BY-SA 4.0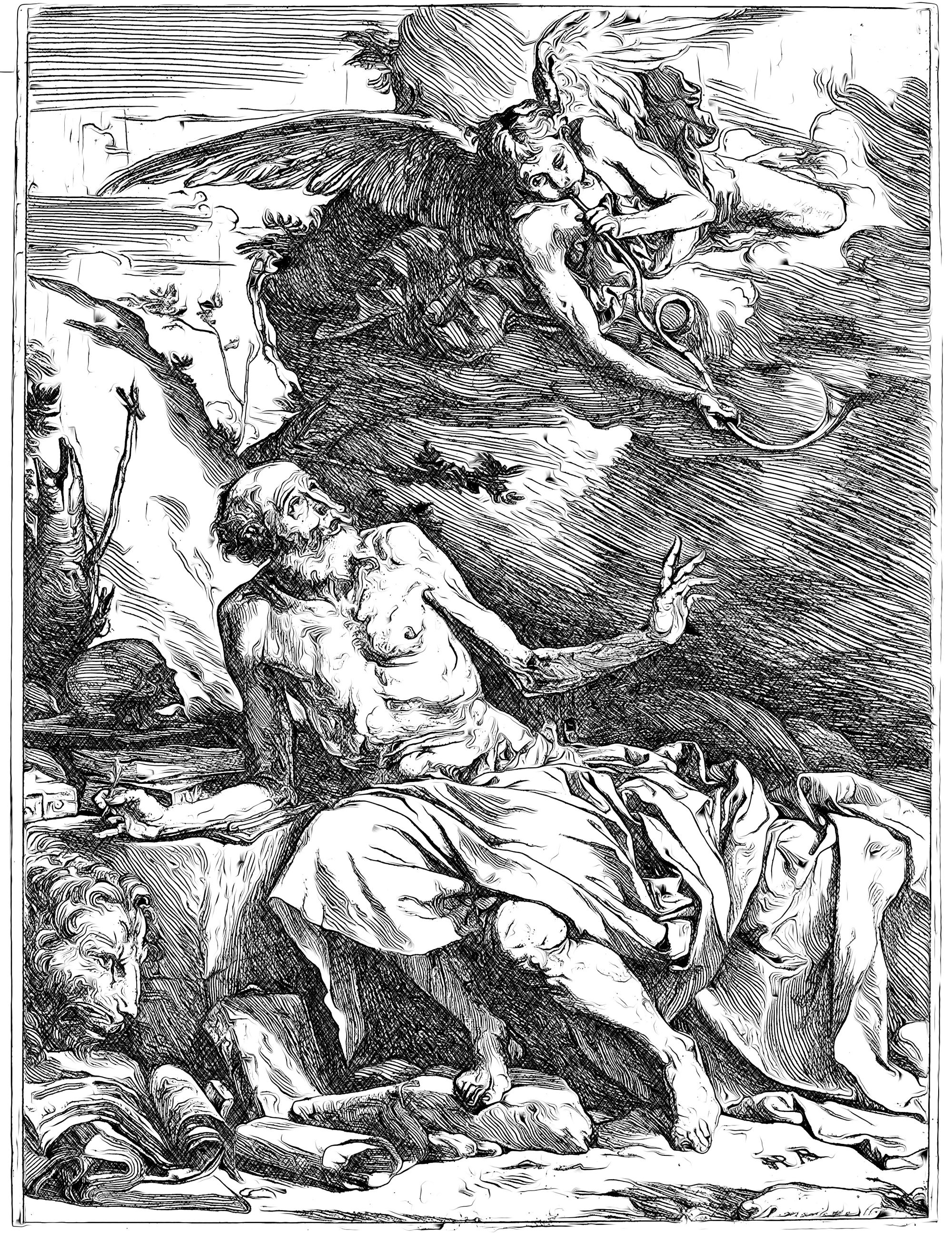 Please Subscribe or Donate to Help Keep This Site Free!