Saint Jerome (about ad 347–420) translated biblical texts into Latin. Although he sometimes appears as a scholar in his study, Ribera represents him here as a penitent who withdrew to the desert, beating his chest with a stone to emulate Christ's suffering and contemplating a skull symbolizing human vanity. Working in Naples, Ribera enthusiastically adapted Caravaggio's characteristic use of light and dark and naturalistic models.
Free Downloads Below
This image is in the public domain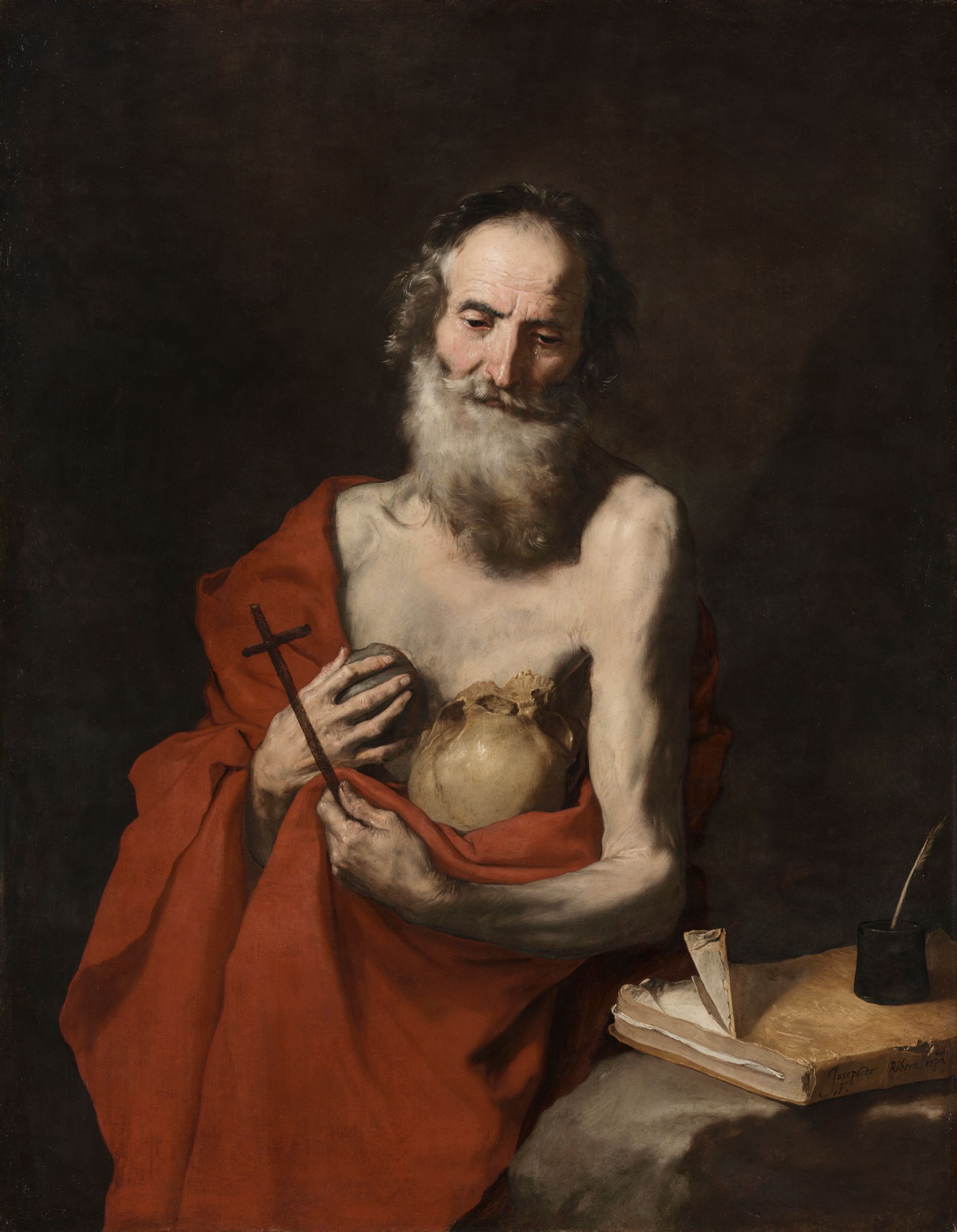 Please Subscribe or Donate to Help Keep This Site Free!