Please Subscribe or Donate to Help Keep This Site Free!
James the Great, also known as James, son of Zebedee or as Saint James the Greater, was one of the Twelve Apostles of Jesus according to the New Testament. Saint James is the patron saint of Spain and, according to tradition, his remains are held in Santiago de Compostela in Galicia.
The son of Zebedee and Salome, James is styled "the Greater" to distinguish him from the Apostle James "the Less", with greater meaning older or taller, rather than more important. James the Great was the brother of John the Apostle.
James is described as one of the first disciples to join Jesus. The Synoptic Gospels state that James and John were with their father by the seashore when Jesus called them to follow him. James was one of only three apostles whom Jesus selected to bear witness to his Transfiguration. James and John (or, in another tradition, their mother) asked Jesus to grant them seats on his right and left in his glory. Jesus rebuked them, asking if they were ready to drink from the cup he was going to drink from and saying the honor was not even for him to grant. The other apostles were annoyed with them. James and his brother wanted to call down fire on a Samaritan town, but were rebuked by Jesus.
Free Downloads Below
Image by sdcason.com - CC BY-SA 4.0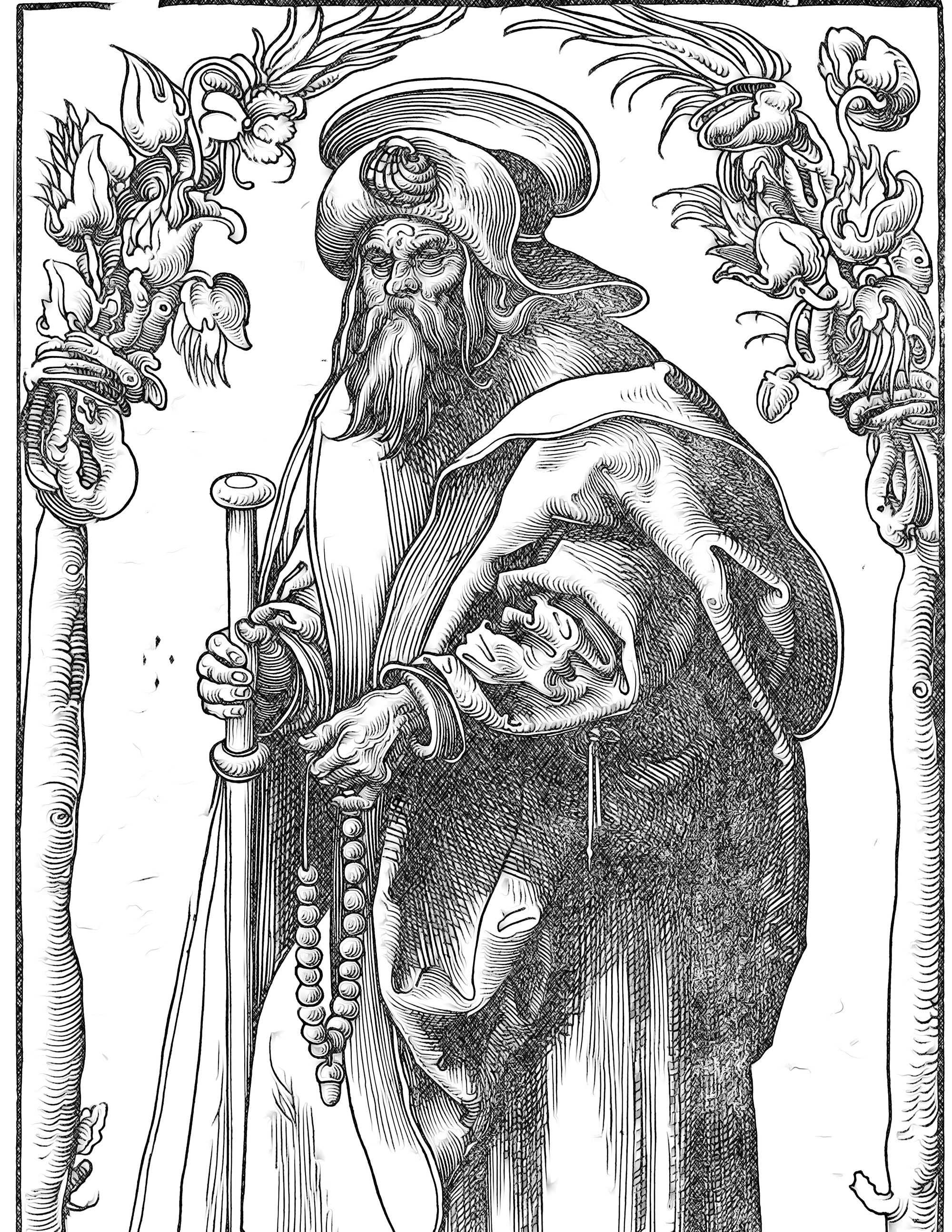 Please Subscribe or Donate to Help Keep This Site Free!