Details:
Cofounders of the Society of Jesus, Saints Ignatius Loyola (1491–1556) and Francis Xavier (1506–1552) were canonized together in 1622. These two sculptures may well have been made to mark the hundredth anniversary of their canonization. Saint Ignatius is distinguished by his heartshaped face and the Latin motto of the society, "AD MAIOREM DEI GLORIAM" (for the greater glory of God), displayed on the pages of the book held by the angel beside him. Saint Francis has a walking staff, sign of the peripatetic missionary, and parts his short cape, the mantellina, near his heart, an allusion to his frequent moments of mystical union with God. The two saints are conceived in a conservative spirit, retaining the long, slowly unwinding movements of late sixteenth-century Venetian sculpture, to which Francesco Bertos added brisk, shimmery tooling. It is chiefly the frolicsome demeanor and retroussé noses of the attendant angels that bespeak Bertos, usually seen as a confectioner of quasiacrobatic groups, whether of bronze or marble. These well-ponderated saints, which must have flanked a Jesuit altar of Baroque splendor, stand out as the best of his figures. source
🙏🏽
This image is in the public domain.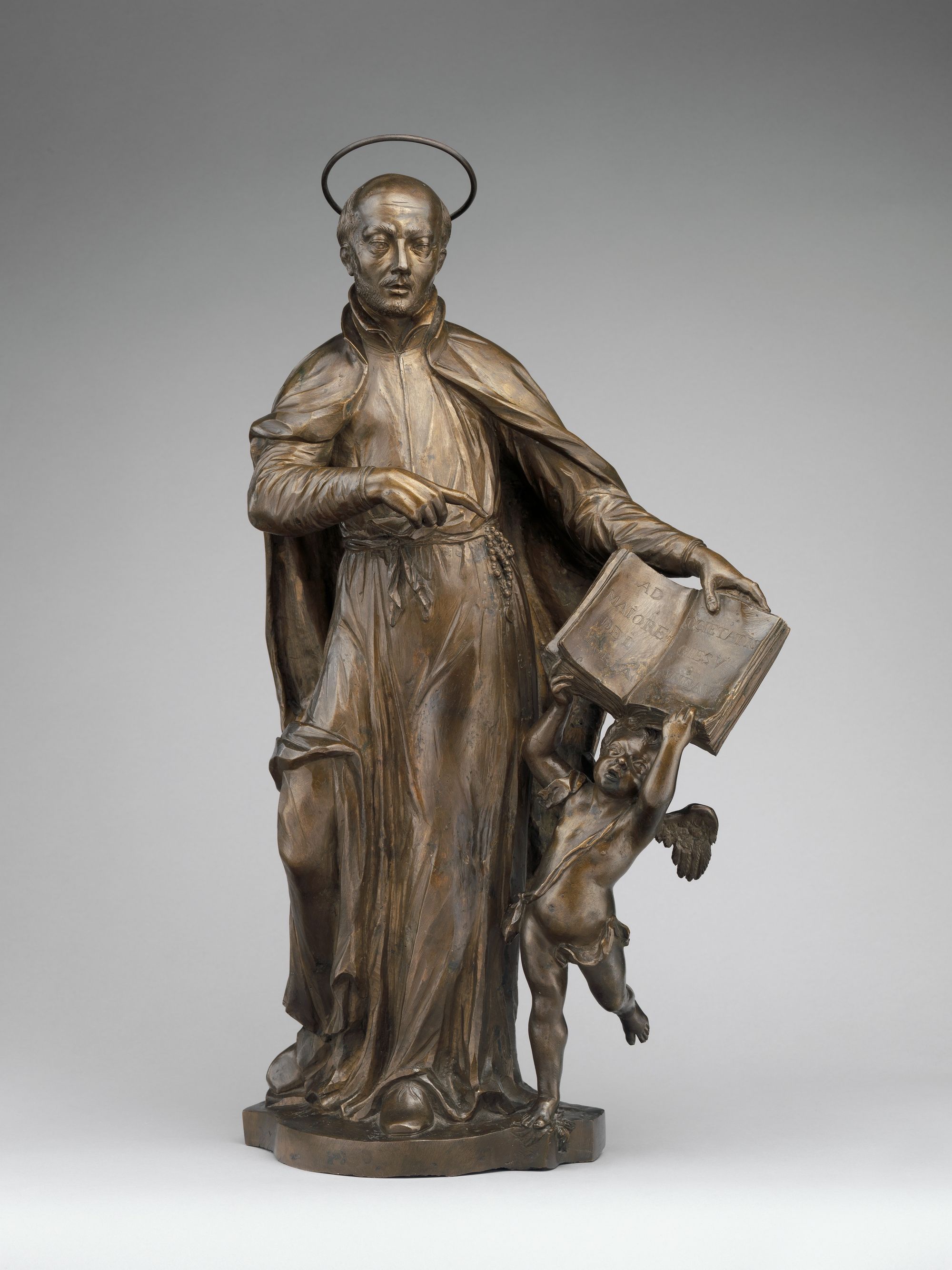 Please Subscribe or Donate to Help Keep This Site Free!