Details:
St. Ignatius of Loyola was born 1491 in Spain and died 1556 in Rome. He was canonized March 12, 1622 and his feast day is July 31. He was a Spanish theologian and mystic, one of the most influential figures in the Roman Catholic Counter-Reformation in the 16th century, and founder of the Society of Jesus (Jesuits) in Paris in 1534. Source
Saint Francis Xavier was the greatest Roman Catholic missionary of modern times who was instrumental in the establishment of Christianity in India, the Malay Archipelago, and Japan. In Paris in 1534 he pronounced vows as one of the first seven members of the Society of Jesus, or Jesuits, under the leadership of St. Ignatius of Loyola. Source

🙏🏽
This image is in the public domain.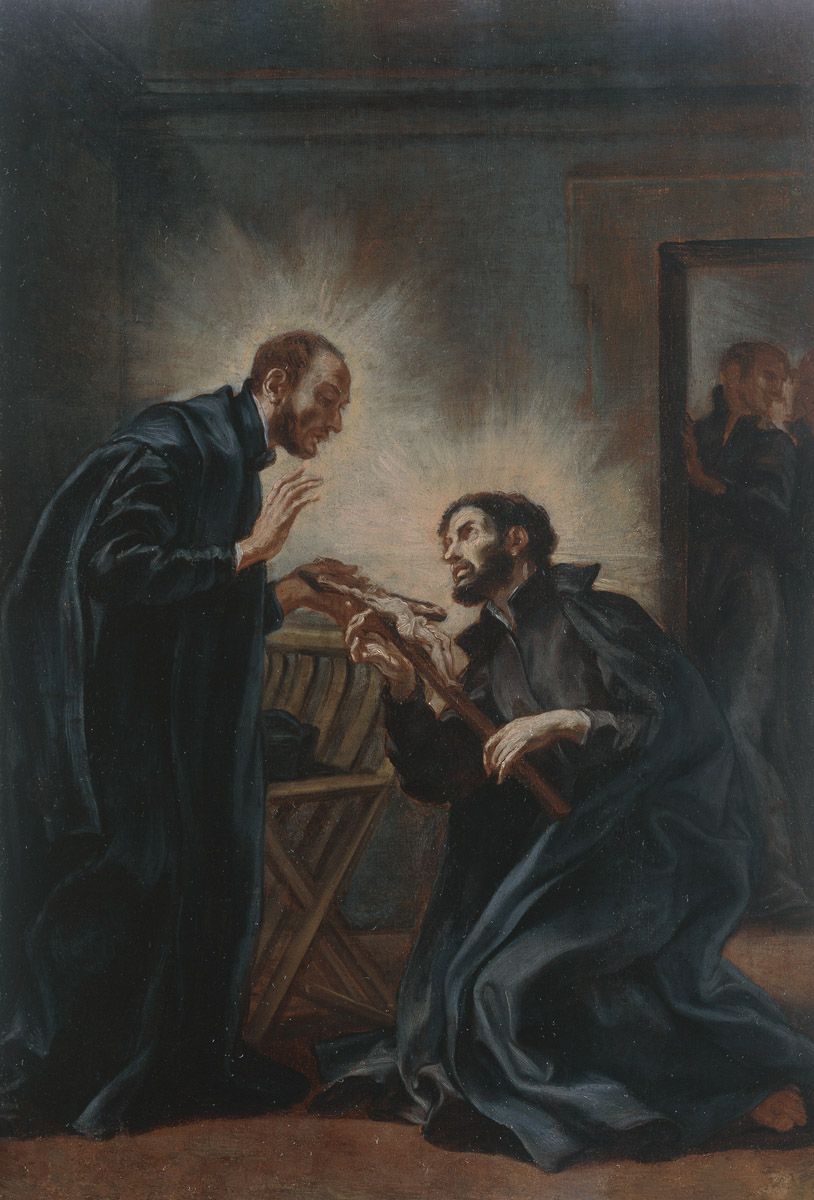 Please Subscribe or Donate to Help Keep This Site Free!