The legend of Saint George and the Dragon tells of Saint George (died 303) taming and slaying a dragon that demanded human sacrifices. The story goes that the dragon originally exhorted tribute from the villagers. When they ran out of livestock and trinkets for the dragon, they started giving up a human tribute once a year. This was acceptable to the villagers until a well-loved princess was chosen as the next offering. The saint thereupon rescues the princess chosen as the next offering. Saint George thus came to be seen as the deliverer of prisoners and protector of the poor, and these sentiments are reflected in art that depicts him. Saint George the Victorious striking down the dragon became one of the most popular subjects in Orthodox icon painting.
Creative Commons Copyright info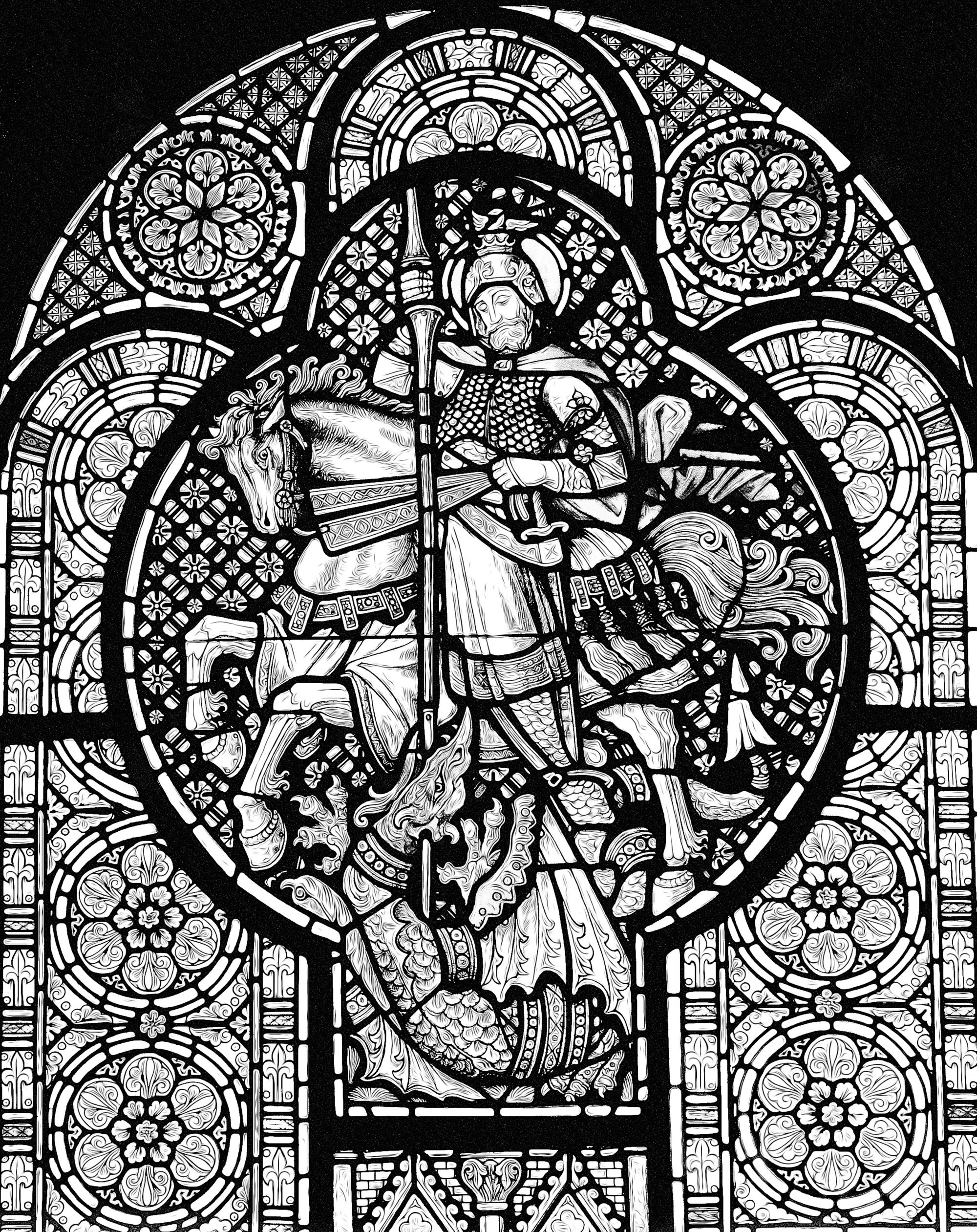 Please Subscribe or Donate to Help Keep This Site Free!