Saint Francis, shown in half-length, stands in a rocky, barren grotto. He looks heavenward, his lips open in prayer, as he turns his palms towards heavenly light to receive the stigmata. The open book before him is inscribed in Dutch with the date (14 October 1608) and the artist's monogram, GP, followed by part of Psalm 9:13 ("Be gracious to me, 0 Lord!"). Pietersz was a devout Catholic and this devotional image with its prayer next to his signature implies his self-identification with the humble ascetic. The pen style with its dotting and fine hatching owes much to the influence of Jacques de Gheyn II (1565 -1629). Pietersz appears to have made this as a finished work of art.
Free Downloads Below
Image by sdcason.com - CC BY-SA 4.0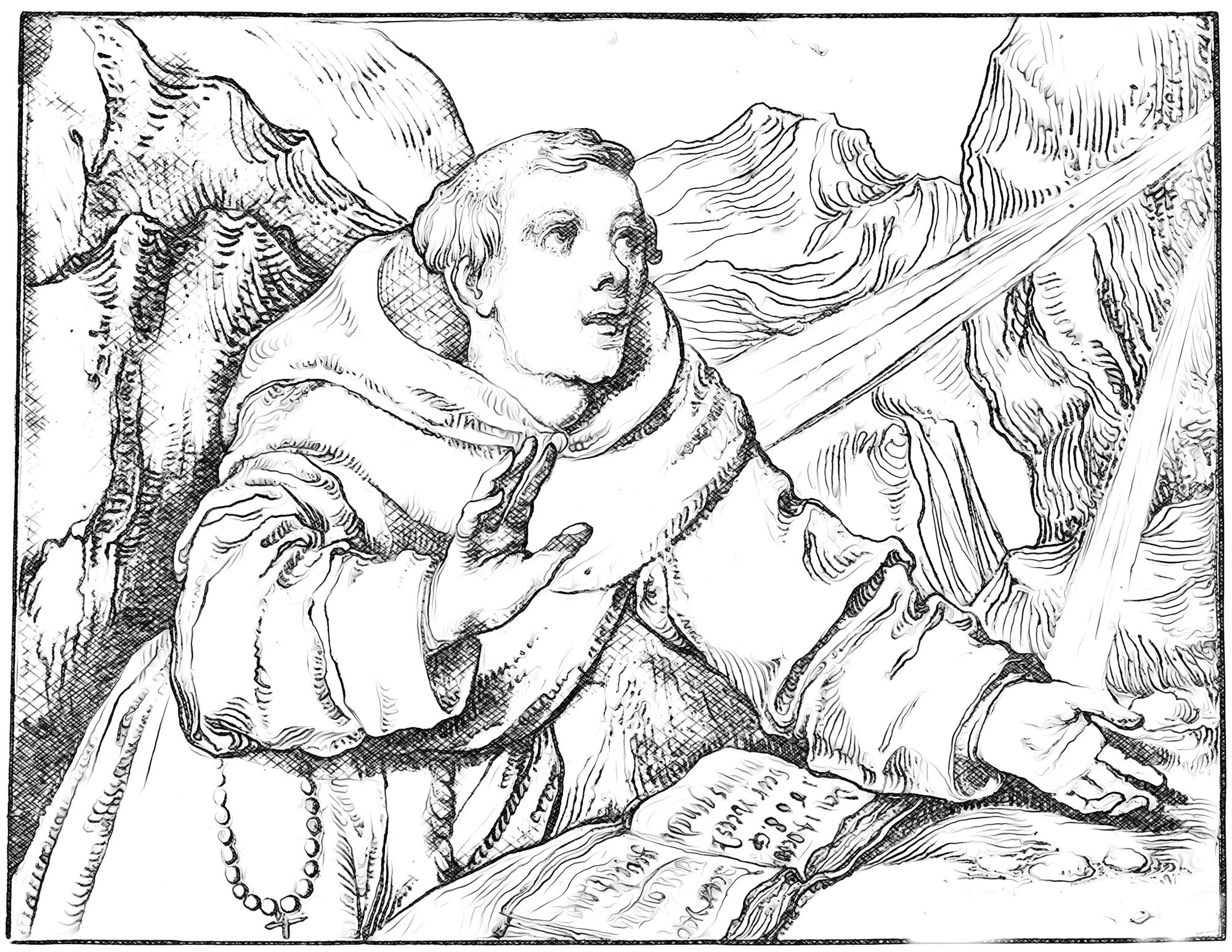 Please Subscribe or Donate to Help Keep This Site Free!