Saint Etton was born in Ireland around 590, like many Irish people at the time, he left for Rome with a group of seven monks, before beginning his apostolate. He was ordained bishop by Pope Martin I and sent on a mission to convert the Thiérache region of France.
He then left for Belgium; where he created a monastery. Before dying, he retired to a hermitage in the forest of Dompierre-sur-Helpe in Northern  France. He died around 660.
Free Downloads Below
Creative Commons Copyright info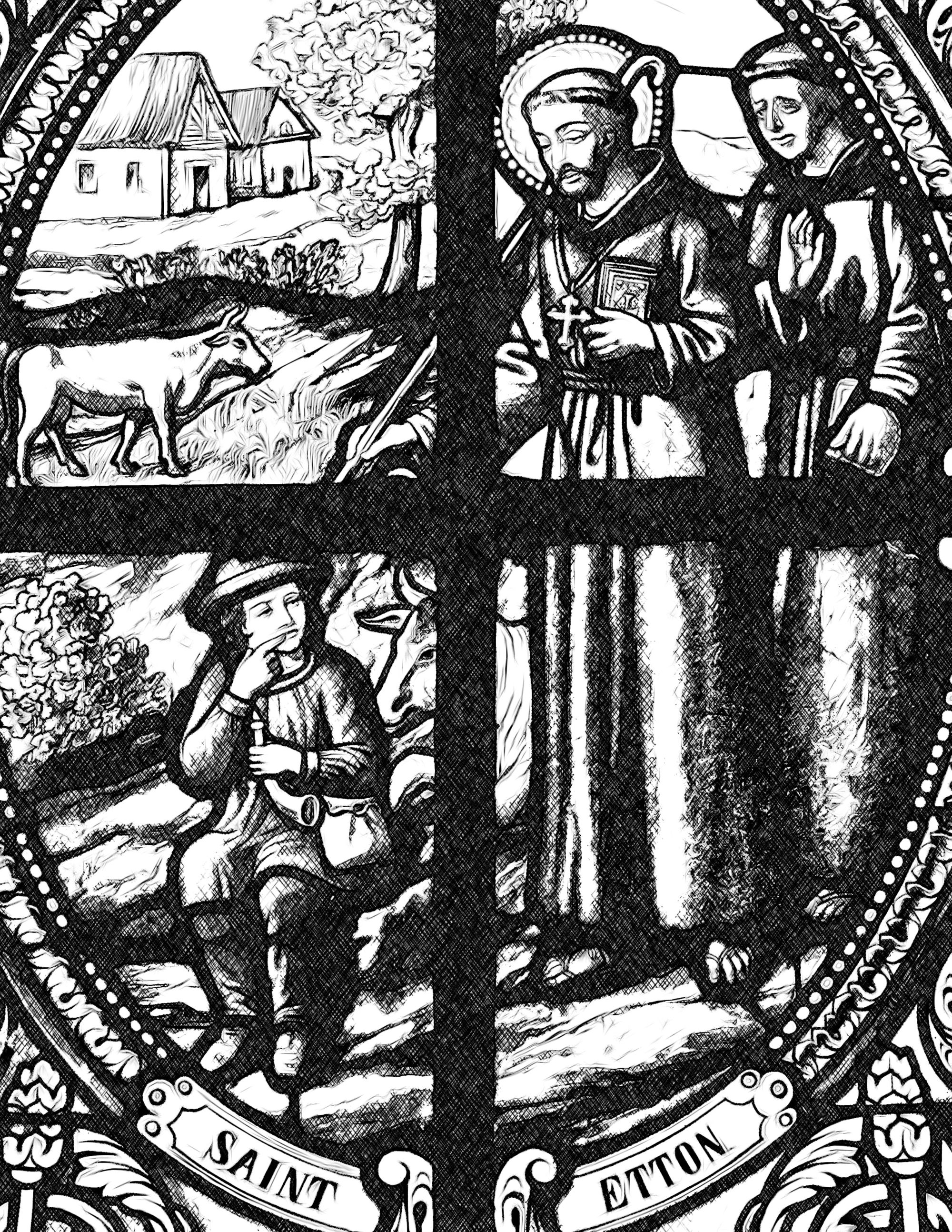 Please Subscribe or Donate to Help Keep This Site Free!