Please Subscribe or Donate to Help Keep This Site Free!
There are many saints named Bernard, and unfortunately, there is not much information about this particular woodcut by Lucas Cranach the Elder available. There is no information about a saint Bernard who had a vision of Christ as the Man of Sorrows. Therefore, from clues in the image—mainly the bishop's mitre, which is prominent in the bottom right of the image, and secondly the tonsure on Bernard's head—one would have to assume that this Bernard was not only a monk, but also a bishop. The only Bernard who fits that description is Saint Bernard of Vienne. As for the Man of Sorrows, it is simply a popular image of Jesus Christ that shows Him suffering from the tools of His Passion. This image helps Christians deal with pain and suffering in their life by reflecting on the pain Christ endured.
The text above is available under the
Creative Commons Attribution 4.0 International License
Saint Bernard of Vienne, also known as Saint Bernard of Romans, (778 – 23 January 842) was bishop of Vienne from 810 until his death.
Before his monastic career, Bernard was a soldier under Charlemagne. The death of his mother and father after seven years of military service had a deep impact on Bernard and caused him to spend all his wealth on charitable purposes, dividing it into three parts: for the church, for the poor, for his children. He bought the monastery in Ambronay, of which he became abbot. In 810, after resistance, he became bishop of Vienne.
Free Downloads Below
Image by sdcason.com - CC BY-SA 4.0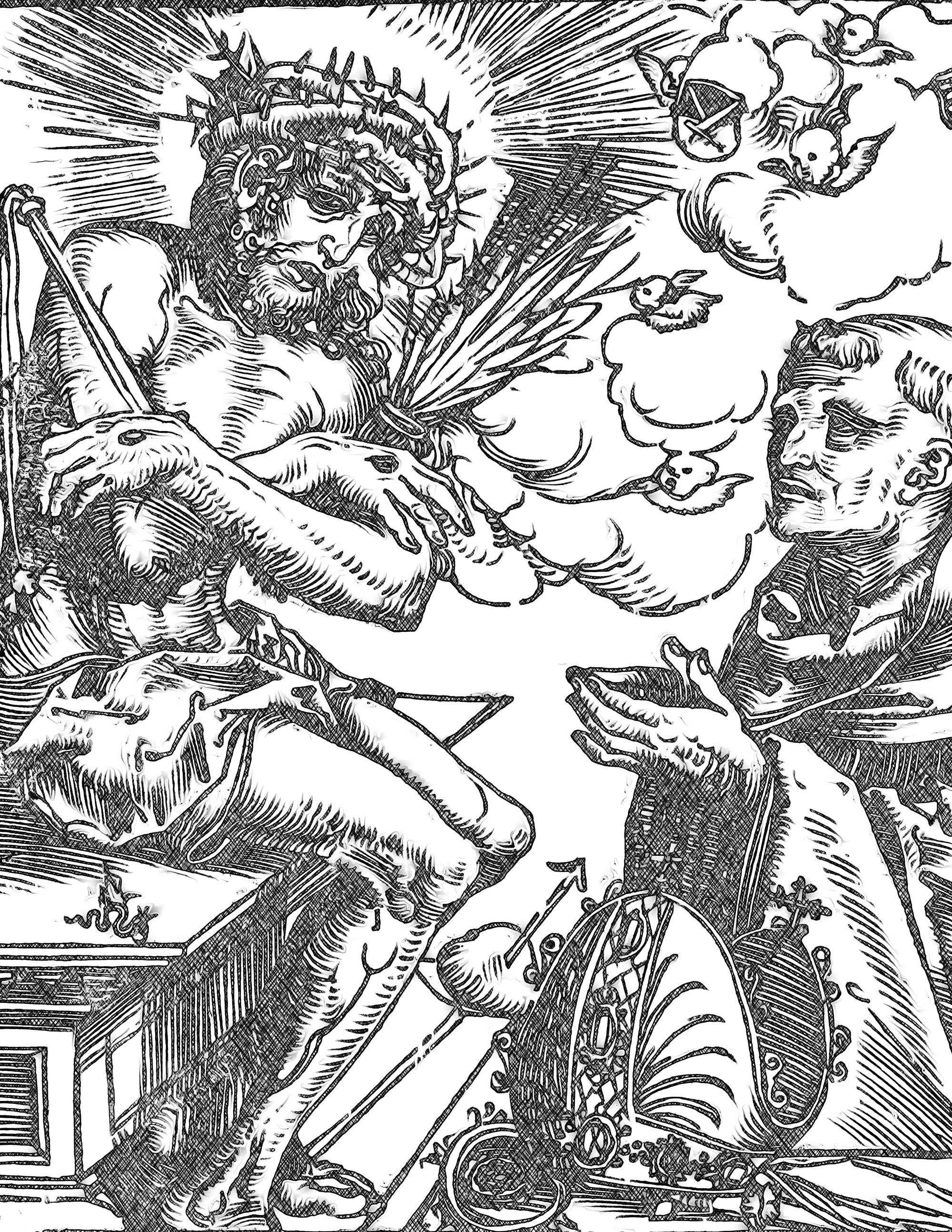 Please Subscribe or Donate to Help Keep This Site Free!