According to tradition, Agnes—a beautiful young girl and a member of the Roman nobility—was born in AD 291 and raised in an early Christian family. She suffered martyrdom at the age of twelve or thirteen during the reign of the Roman Emperor Diocletian, on 21 January 304. Agnes had many suitors of high rank, and the young men, slighted by her resolute devotion to religious purity, submitted her name to the authorities as a follower of Christianity.
The Prefect Sempronius condemned Agnes to be dragged naked through the streets to a brothel. In one account, as she prayed, her hair grew and covered her body. It was also said that all of the men that attempted to rape her were immediately struck blind. The son of the prefect was struck dead but revived after she prayed for him, causing her release. There commenced a trial from which Sempronius recused himself, allowing another figure to preside and sentence St. Agnes to death. She was led out and bound to a stake, but the bundle of wood would not burn, or the flames parted away from her, whereupon the officer in charge of the troops drew his sword and beheaded her, or, in some other texts, stabbed her in the throat. It is also said that her blood poured to the stadium floor where other Christians soaked it up with cloths.
Since the Middle Ages, Saint Agnes has traditionally been depicted as a young girl with her long hair down, with a lamb, the symbol of both her virginal innocence and her name.
Free Downloads Below
Image by sdcason.com - CC BY-SA 4.0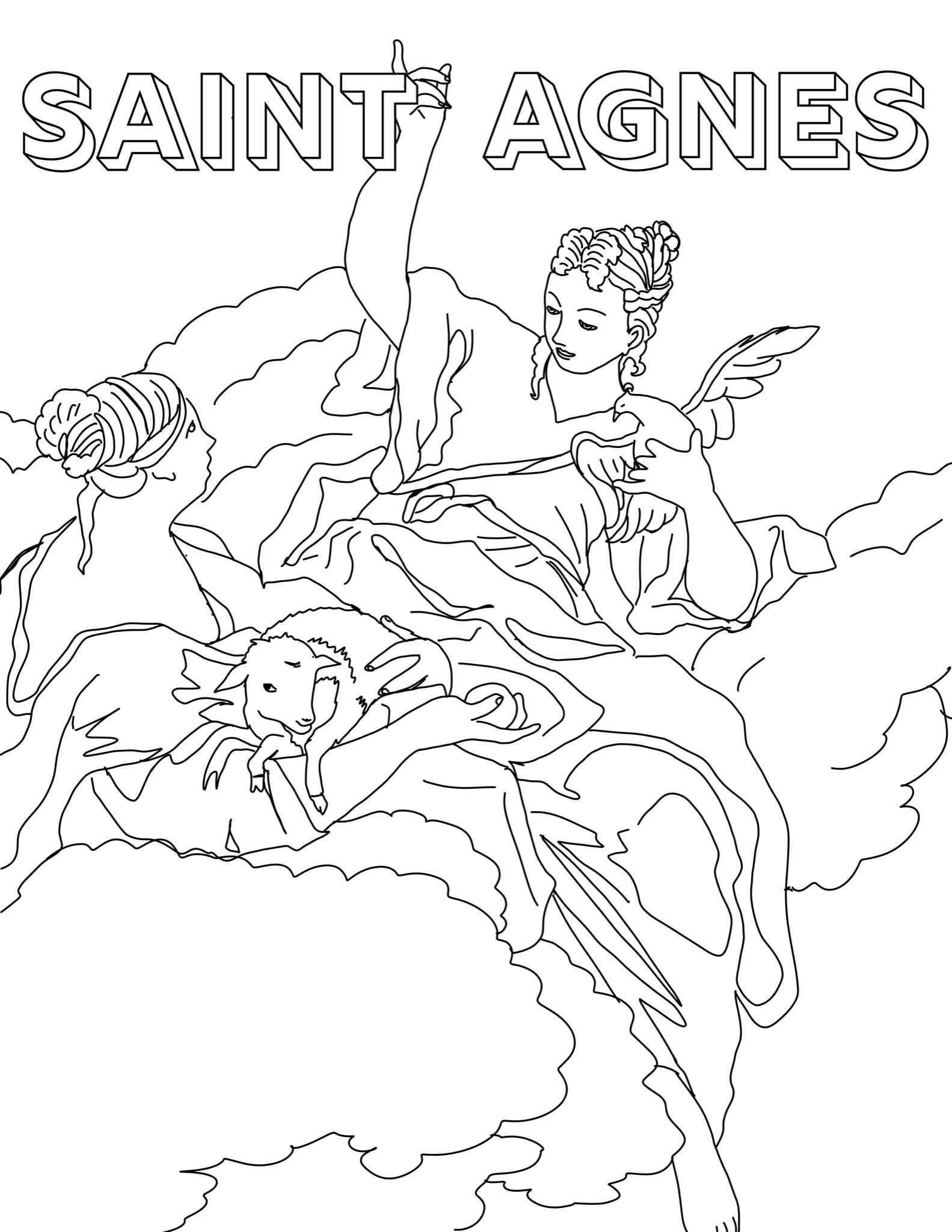 Please Subscribe or Donate to Help Keep This Site Free!