One of the most highly venerated virgin martyrs of Christian antiquity, Agatha (231-251 AD) was put to death during the Decian persecution (250–253) in Catania, Sicily, for her determined profession of faith. Her feast day is February 5th.
According to the 13th-century Golden Legend, the 15-year-old virgin Agatha was tortured for denying the sexual advances of a non-Christian Roman governor. She was stretched on a rack to be torn with iron hooks, burned with torches, and whipped. Amongst the tortures she underwent was the cutting off of her breasts with pincers.  Finally, Agatha was sentenced to be burnt at the stake, but an earthquake saved her from that fate; instead, she was sent to prison where St. Peter the Apostle appeared to her and healed her wounds. Agatha died in prison, probably in the year 251. Source
Andrea Vaccaro (baptised on 8 May 1604 – 18 January 1670) was an Italian painter of the Baroque period. Vaccaro was in his time one of the most successful painters in Naples, a city then under Spanish rule. Very successful and valued in his lifetime, Vaccaro and his workshop produced many religious works for local patrons as well as for export to Spanish religious orders and noble patrons. He was initially influenced by Caravaggio, in particular in his chiaroscuro and the naturalistic rendering of his figures. Source
Free Downloads Below
This image is in the public domain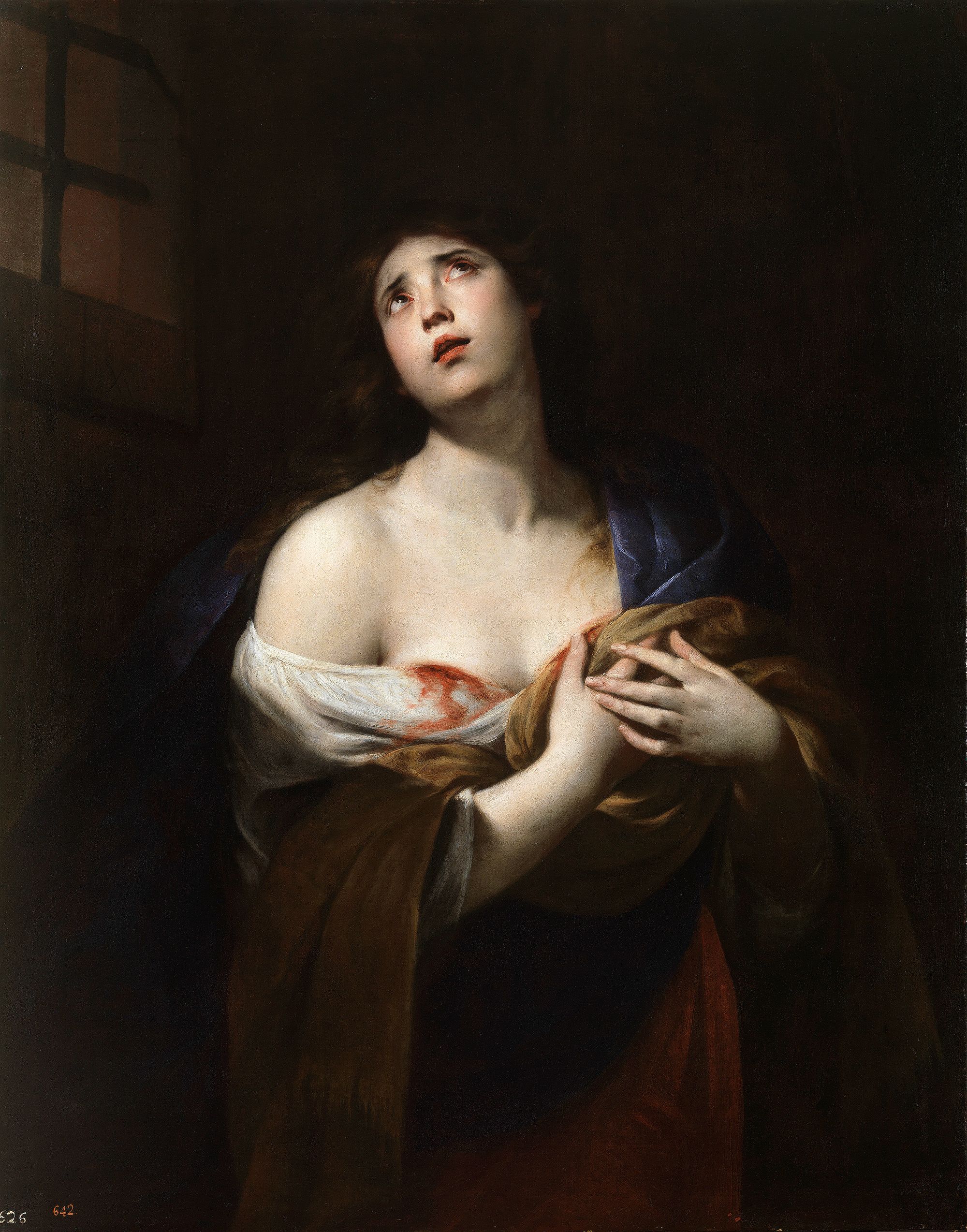 Please Subscribe or Donate to Help Keep This Site Free!