A procession, in Christianity, is an organized body of people advancing in formal or ceremonial manner as an element of Christian ritual or as a less official expression of popular piety. Public processions seem to have come into vogue soon after the recognition of Christianity as the religion of the Roman Empire by Constantine in the 4th century. Of the vast number of processions that developed during the Middle Ages, some of the more important still have a place in the ritual of the Roman Catholic Church.
This was a rosary procession on the Virginia Beach Boardwalk organized by St. Benedict's Parish (Chesapeake, VA).
Free Downloads Below
Image by sdcason.com - CC BY-SA 4.0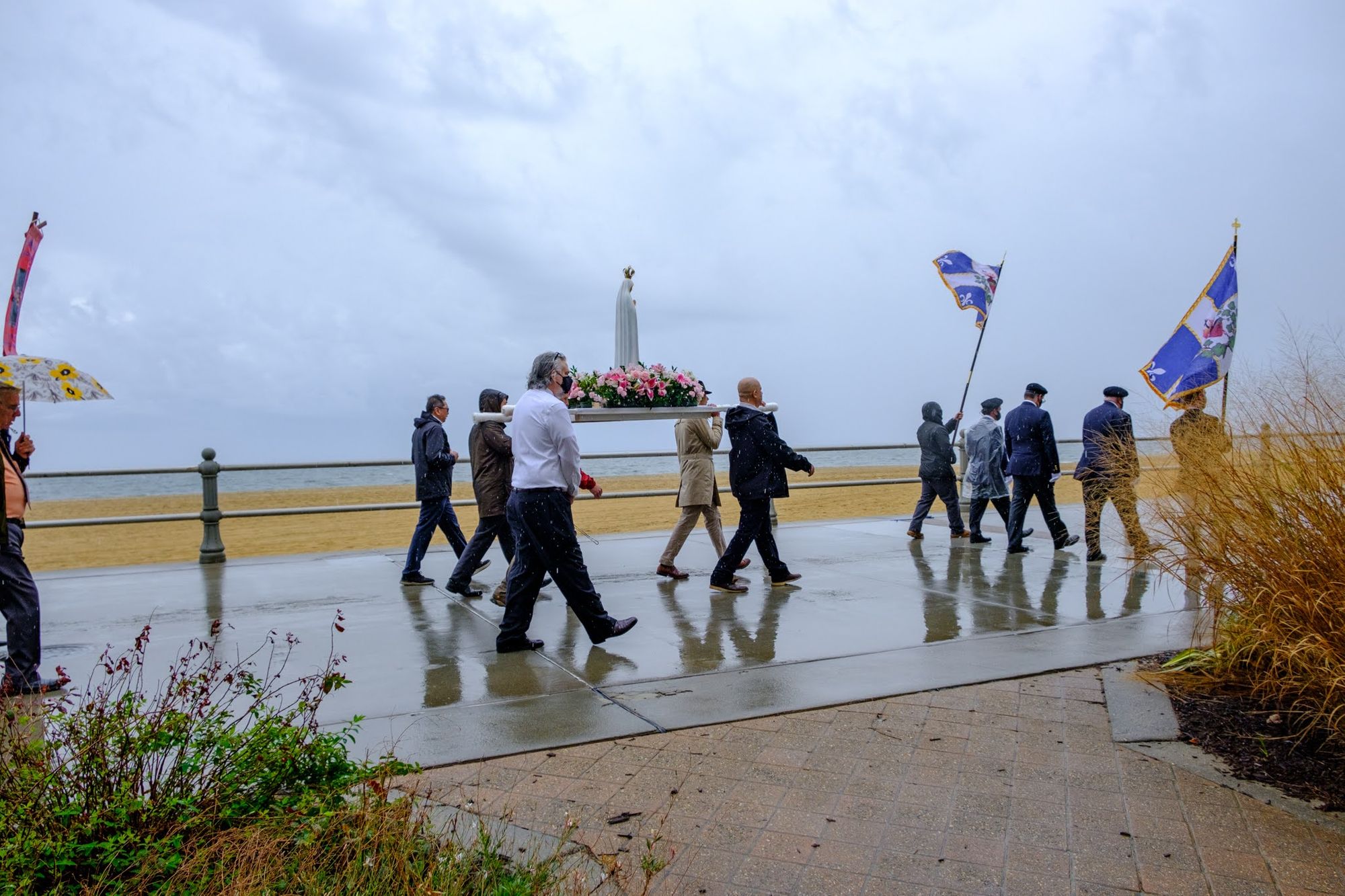 Please Subscribe or Donate to Help Keep This Site Free!