Pentecost is a feast of the universal Church which commemorates the Descent of the Holy Ghost upon the Apostles, fifty days after the Resurrection of Christ, on the ancient Jewish festival called the "feast of weeks" or Pentecost (Exodus 34:22; Deuteronomy 16:10). Whitsunday is so called from the white garments which were worn by those who were baptized during the vigil; Pentecost ("Pfingsten" in German), is the Greek for "the fiftieth" (day after Easter).
Creative Commons Copyright info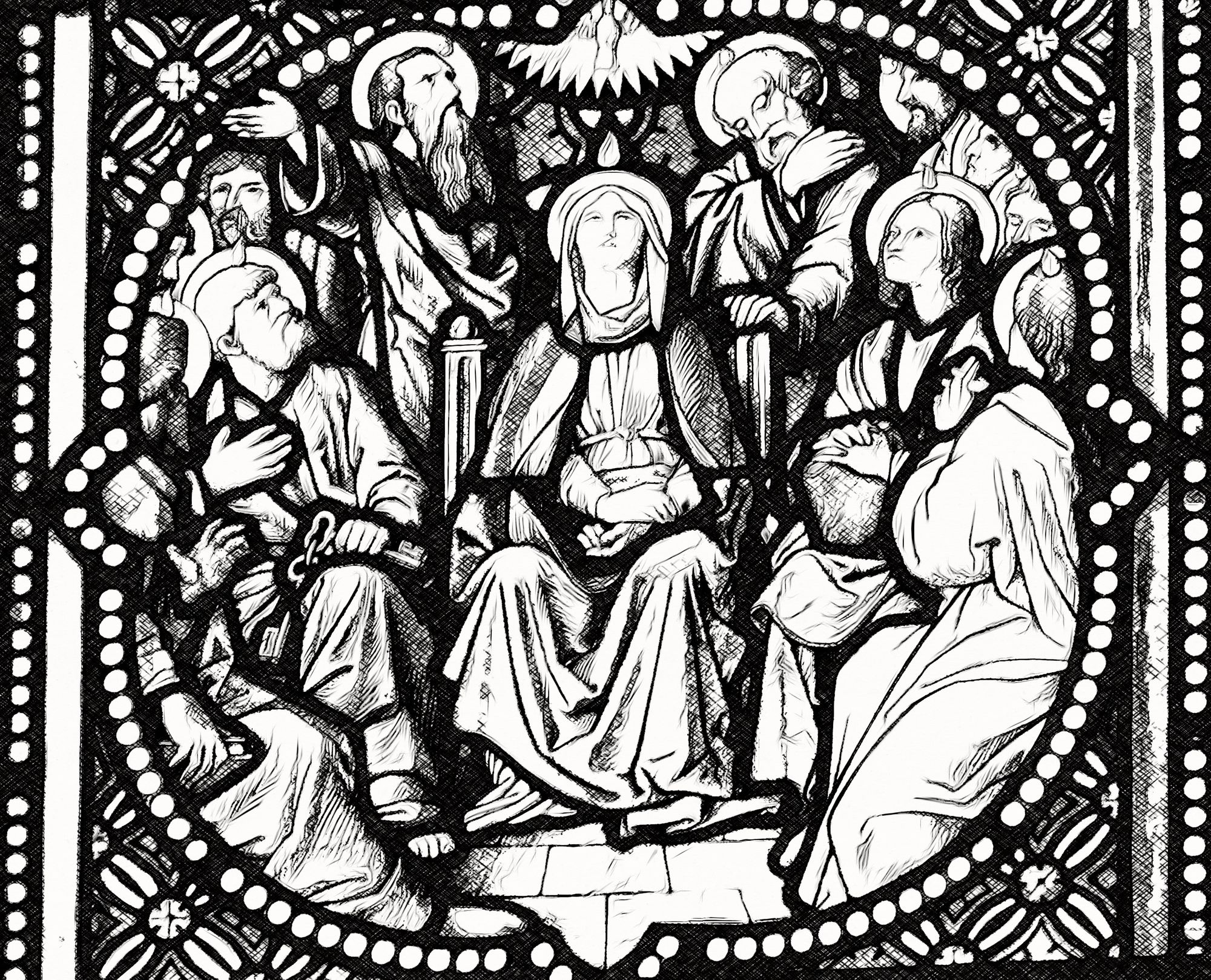 Please Subscribe or Donate to Help Keep This Site Free!