While contemplating the crucifix, Mary Magdalene clasps her hands in prayer and devoutly kneels with her eyes raised towards the heavens. The agitated drapery of her gown and the white light streaming into her tear-filled eyes convey a deeply emotional and spiritual scene. A vision of angels appears in the sky, and putti sitting beside her hold objects often associated with the penitent Magdalene.
The putto in front, as teary-eyed as the saint, raises a whip in remembrance of Christ's flagellation. In his right hand he holds a skull, reminding the viewer of the inevitable transience of life on earth. The putto in the background holds the vase of ointment that Mary Magdalene used to anoint Christ's feet. The open book in his other hand represents her contemplative nature, connoting her ultimate regret for her earlier sins. The luminous colors and painterly handling in this small cabinet picture contribute to the pervading mood of spiritual ecstasy.
Free Downloads Below
This image is in the public domain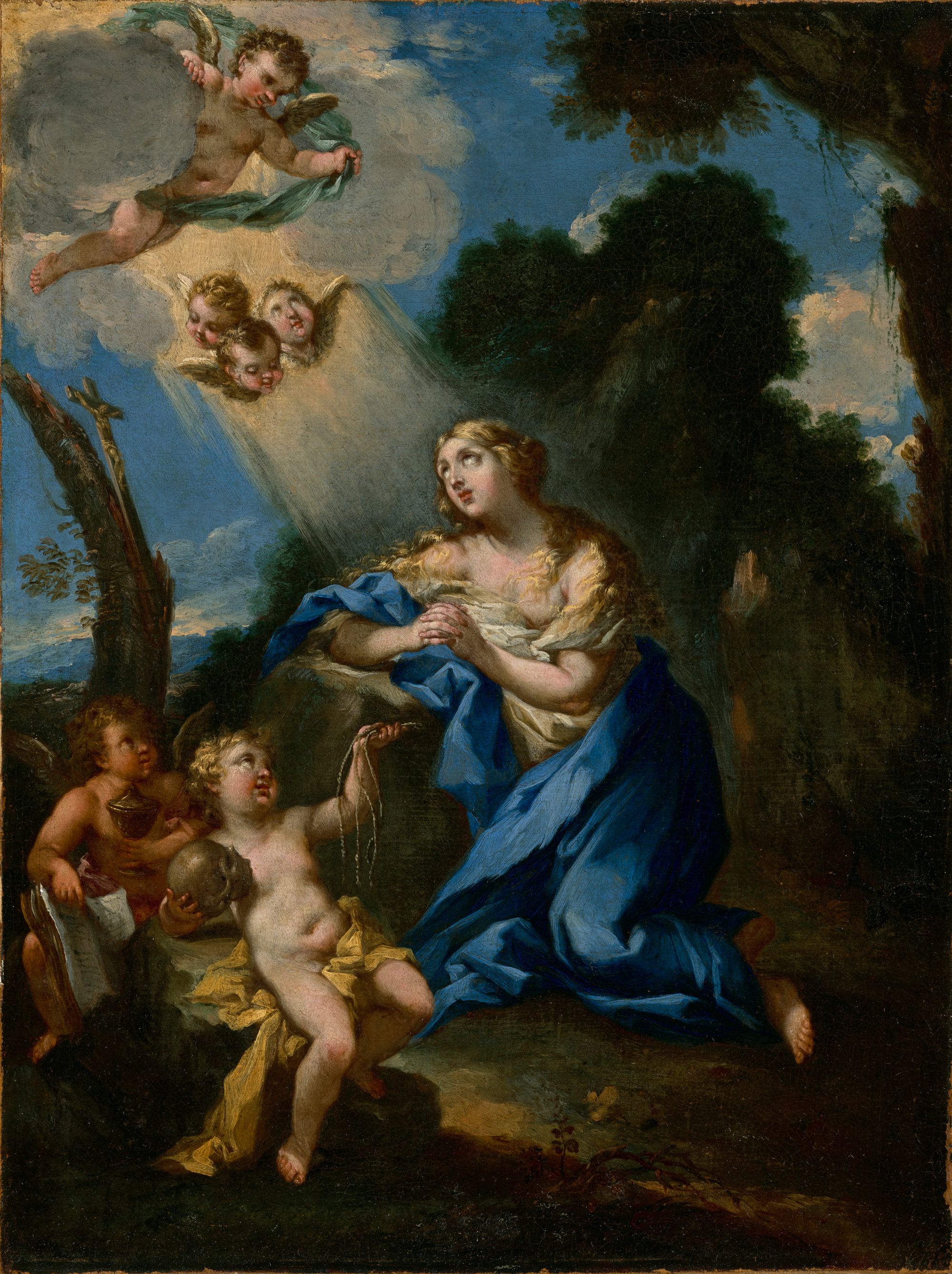 Please Subscribe or Donate to Help Keep This Site Free!