The Catholic University of America (CUA) is a private Catholic university in Washington, D.C. It is a pontifical university of the Catholic Church in the United States and the only institution of higher education founded by U.S. Catholic bishops. Established in 1887 as a graduate and research center following approval by Pope Leo XIII on Easter Sunday, the university began offering undergraduate education in 1904. Its campus is adjacent to the Brookland neighborhood, known as "Little Rome", which contains 60 Catholic institutions, including Trinity Washington University, the Dominican House of Studies, and Archbishop Carroll High School, as well as the Basilica of the National Shrine of the Immaculate Conception.
McMahon Hall is the second-oldest building on the University of America campus. McMahon Hall contains the offices of the Provost, Graduate Studies, Undergraduate Studies, Undergraduate Advising, Career and Academic Services, the Institute for Policy Research and Catholic Studies, the School of Arts and Sciences, the Department of Modern Languages and Linguistics, the Department of Greek and Latin, and the University post office.
Free Downloads Below
ATTRIBUTION REQUIRED: By The Catholic University of America / CC BY-SA 4.0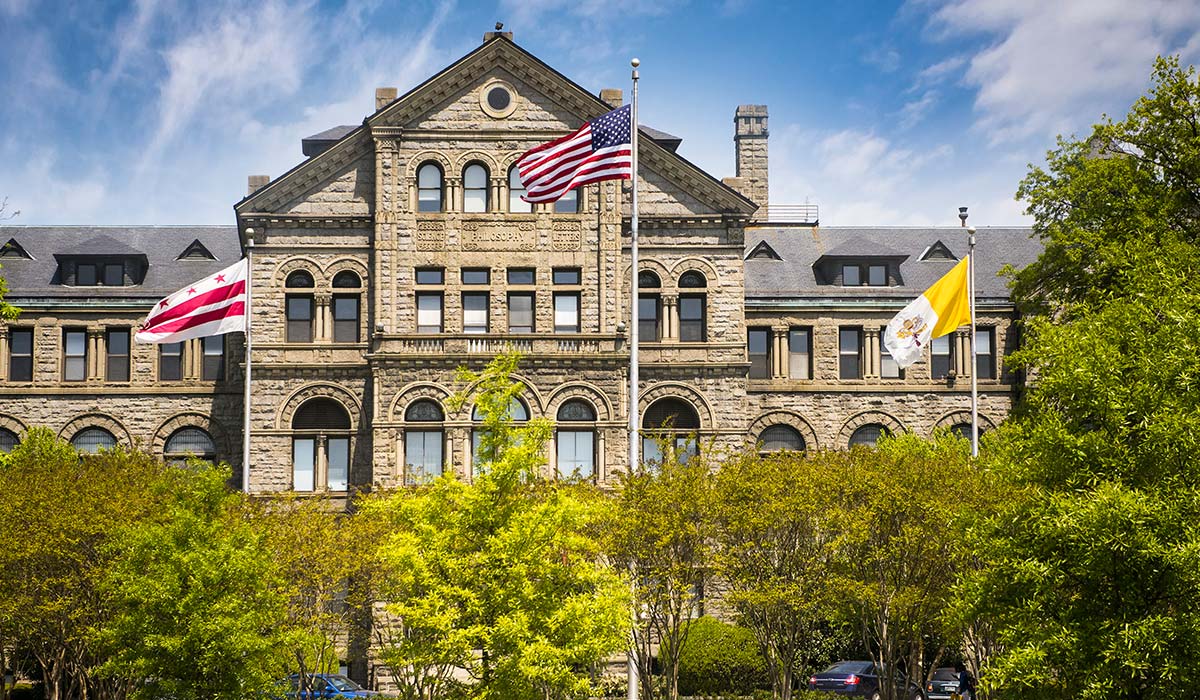 Please Subscribe or Donate to Help Keep This Site Free!