Details:
The beautiful daughter of Gabinius, a priest, and niece of Pope Caius, Susanna refused Emperor's Diocletian request that she marry his son-in-law, Maximian and converted two of her uncles, Claudius and Maximus who were court officers sent by Diocletian to persuade her to marry, to Christianity. Diocletian was so enraged by what she had done that he sent one of his favorites, Julian, to deal with the matter. Julian had Maximus, Claudius and his wife, Praepedigna, and their two sons, burned to death at Cumae, and then had Susanna and her father beheaded. There was a Susanna who lived in Rome, but the details of the story are fictitious. Her feast day is August 11th. Source
Sébastien Norblin de la Gourdaine was the son of Jean-Pierre. He was born in Poland but followed his father to France in 1804. He studied with Vineau, Blondel and Regnault and was awarded the Prix de Rome in 1825. He arrived in Italy the following year and stayed there for seven years.
🙏🏽
This image is in the public domain.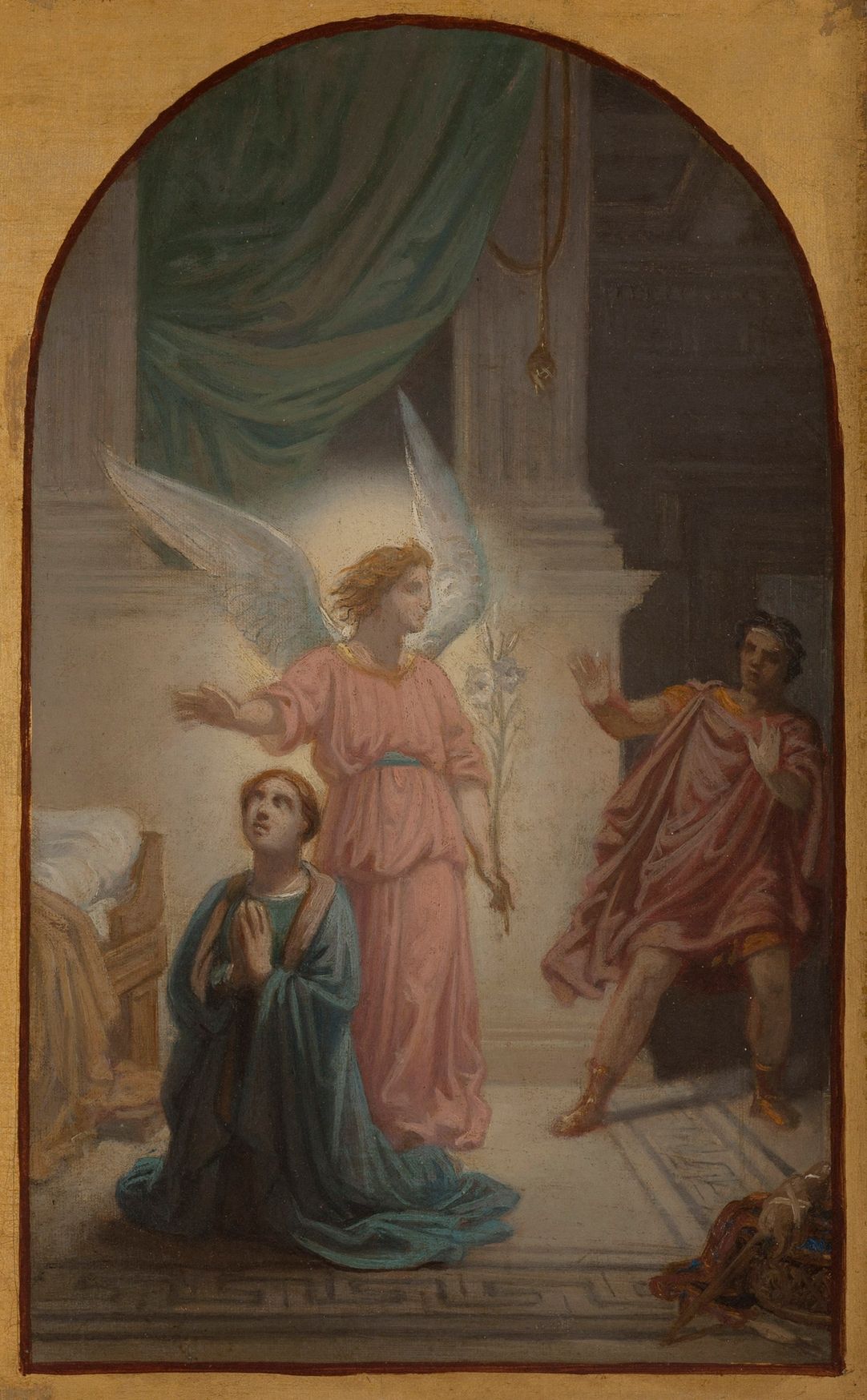 Please Subscribe or Donate to Help Keep This Site Free!