Details:
This image depicts stoning of Matthias by two bare-chested men. On the left a Roman soldier. Right behind a man in toga is giving directions. In the background is the city of Jerusalem.
The Cuypers-Stoltzenberg studio was a Dutch company in Roermond (1852-1947), specialized in making sculpture and furniture for Roman Catholic churches.
🙏🏽
This image is in the public domain.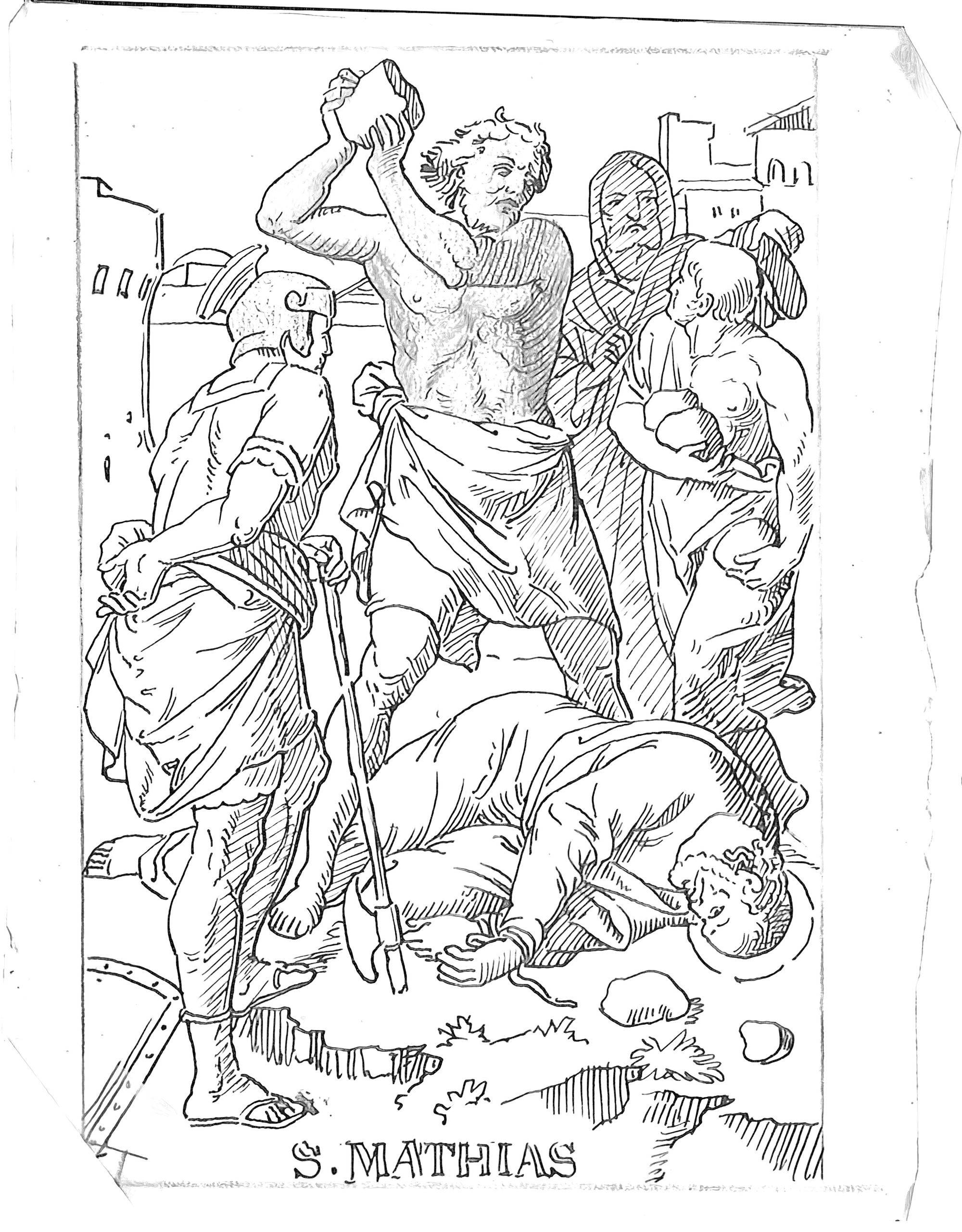 Please Subscribe or Donate to Help Keep This Site Free!