Details:
The early notion of Mary Magdalene as a sinner and adulteress was reflected in Western medieval Christian art, where she was the most commonly depicted female figure after the Virgin Mary. She may be shown either as very extravagantly and fashionably dressed, unlike other female figures wearing contemporary styles of clothes, or alternatively as completely naked but covered by very long blonde or reddish-blonde hair.
The artist, Alfred Émile Léopold Stevens was a Belgian painter, known for his paintings of elegant modern women. After the death of his father in 1837, Stevens left middle school to begin study at the Académie Royale des Beaux-Arts in Brussels. Stevens's work was shown publicly for the first time in 1851, when three of his paintings were admitted to the Brussels Salon. He was awarded a third-class medal at the Paris Salon in 1853, and a second-class medal at the Universal Exposition in Paris in 1855.
During the 1860s, Stevens became an immensely successful painter, known for his paintings of elegant modern women. Stevens fought for the French during the siege of Paris in the Franco-Prussian War, but returned to Belgium with his wife and family before the Paris Commune. They returned after the war, and Stevens continued to achieve critical acclaim as well as great success with collectors. In 1878, he was made a Commander of the Legion of Honor and received another first-class medal at the Salon.
🙏🏽
This image is in the public domain.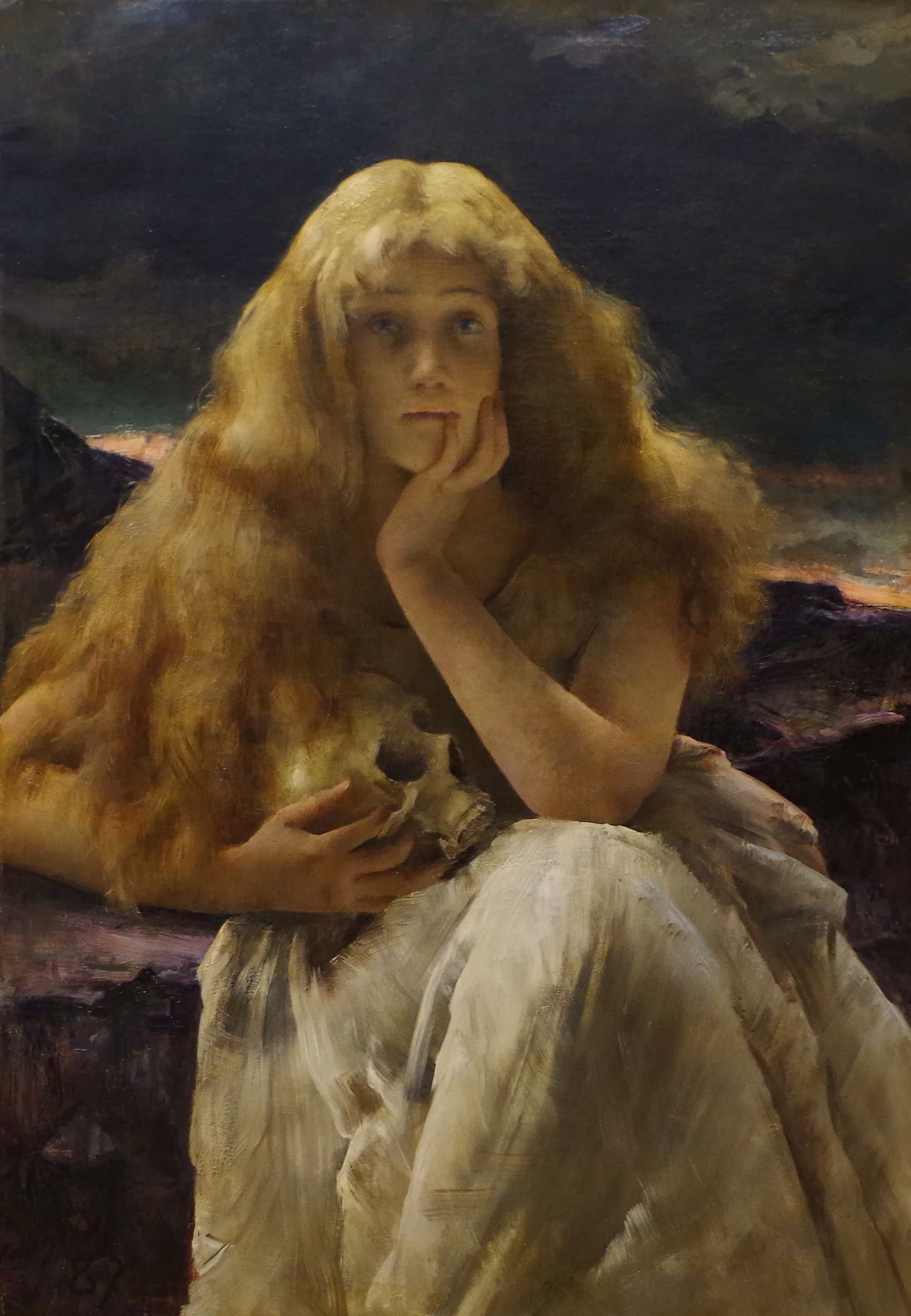 Please Subscribe or Donate to Help Keep This Site Free!