What is Epiphany?
Epiphany, also known as Theophany in the east, is a Christian feast day that celebrates the revelation of God incarnate as Jesus Christ. In Western Christianity, the feast commemorates principally the visit of the Magi to the Christ Child, and thus Jesus Christ's physical manifestation to the Gentiles.
Eastern Christians, on the other hand, commemorate the baptism of Jesus in the Jordan River, seen as his manifestation to the world as the Son of God. The spot marked by Al-Maghtas in Jordan, adjacent to Qasr al-Yahud in the West Bank, is considered to be the original site of the baptism of Jesus and the ministry of John the Baptist.
The traditional date for the feast is January 6. However, since 1970, the celebration is held in some countries on the Sunday after January 1. Those Eastern Churches which are still following the Julian calendar observe the feast on what, according to the internationally used Gregorian calendar, is January 19, because of the current 13-day difference between the Julian and Gregorian calendars. Source
---
Without further ado, here are my top 5 picks for classic paintings of Epiphany!
Feel free to click the links to learn more about each image and/or to download them. Thank you and God bless +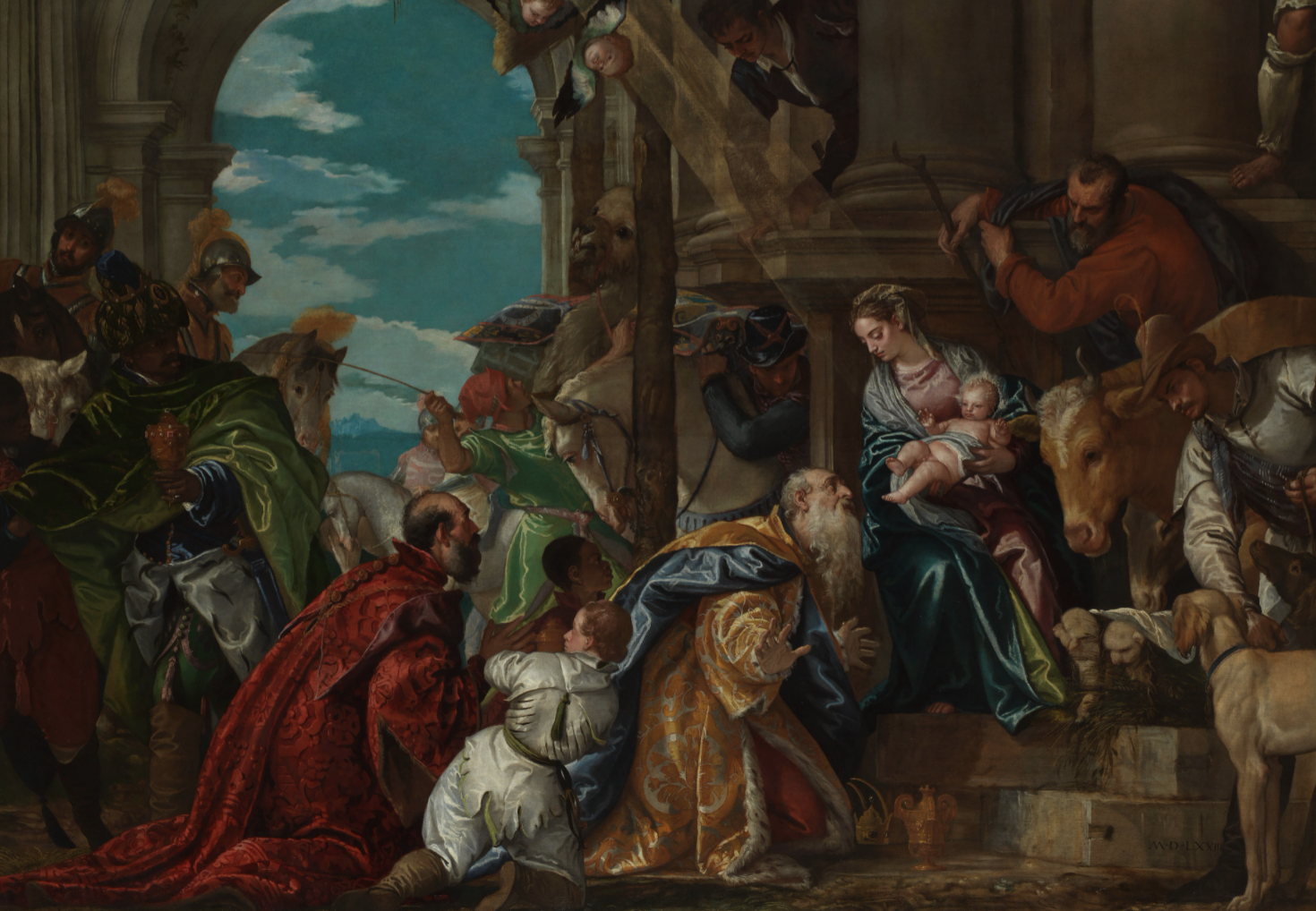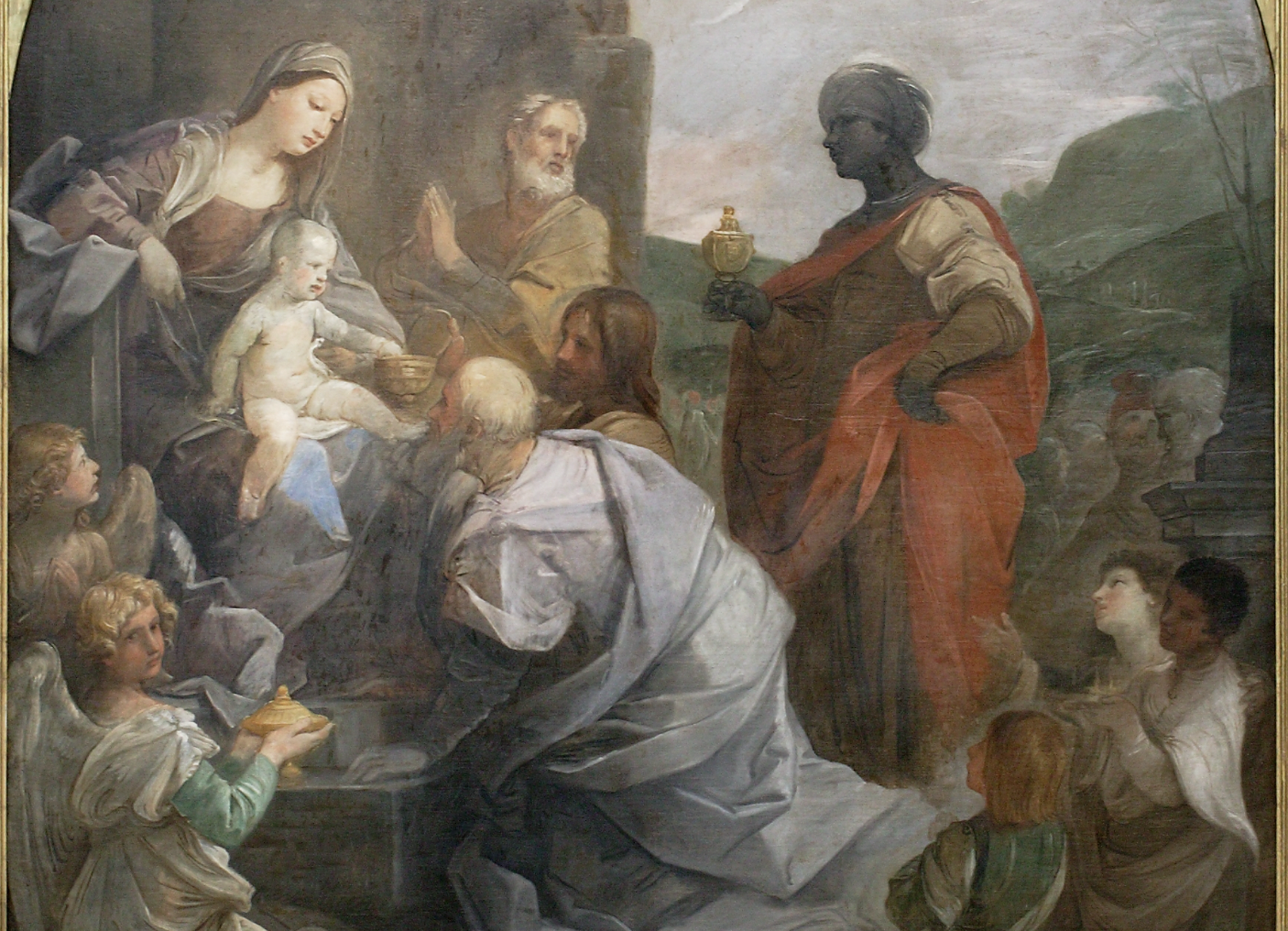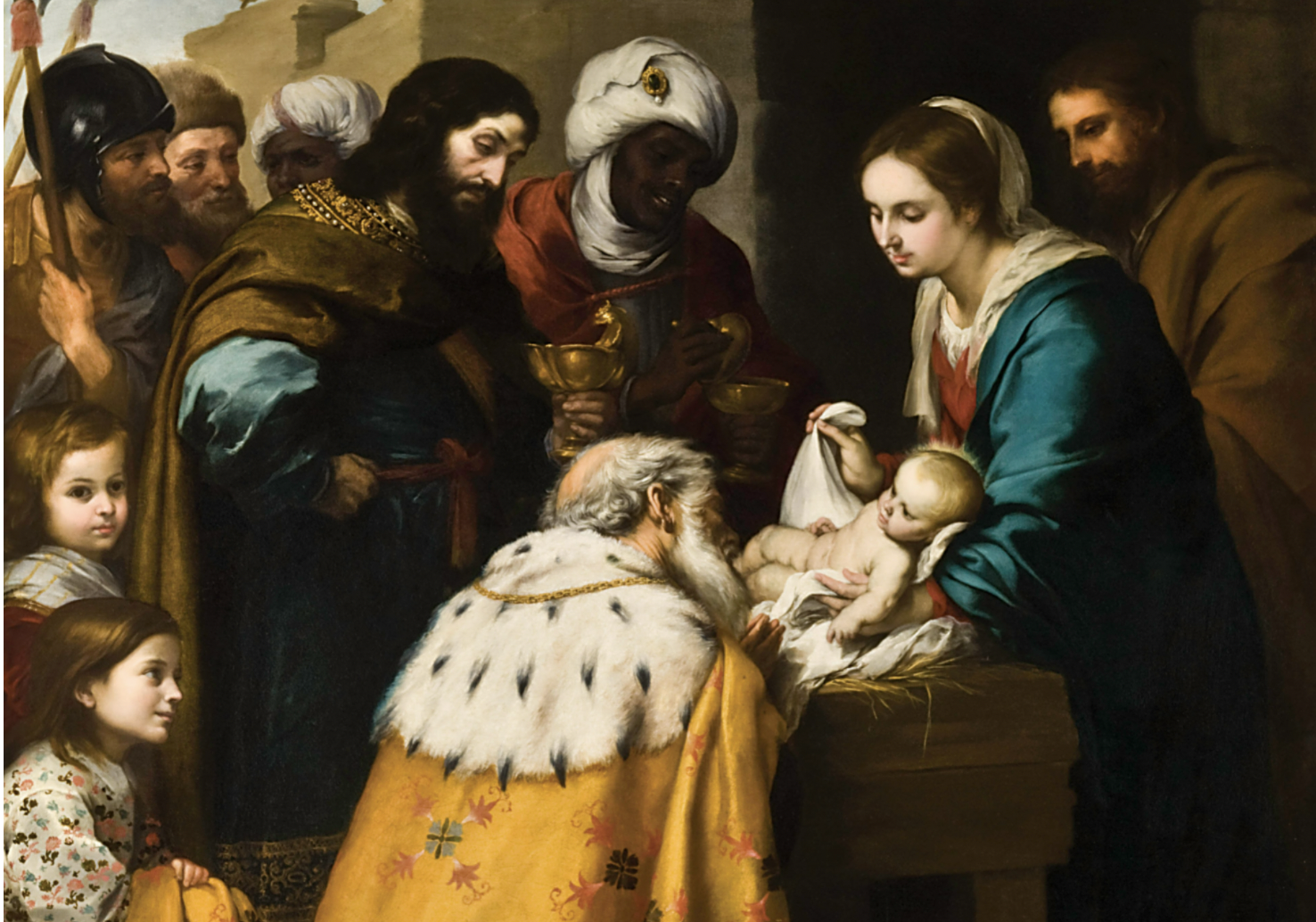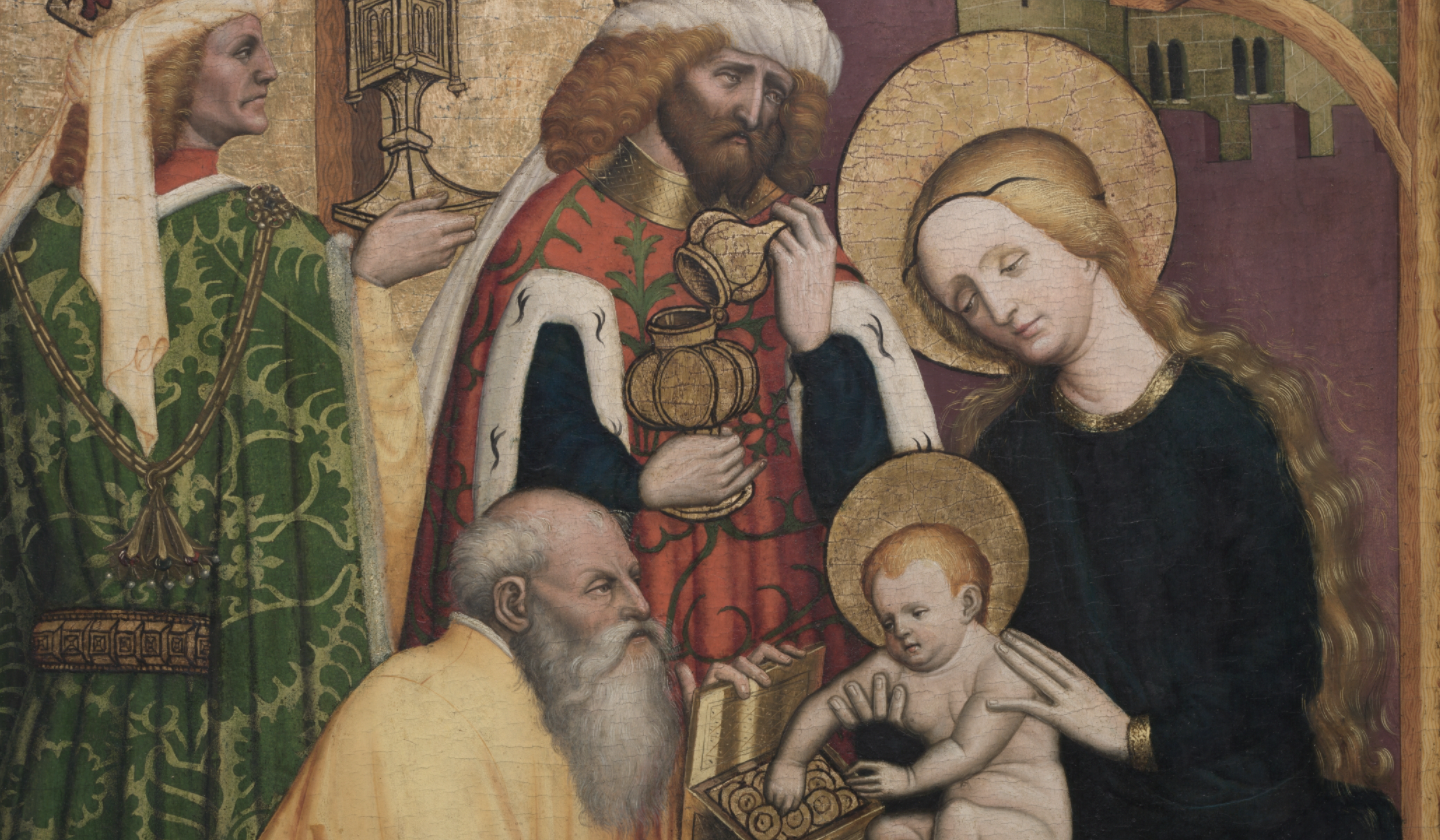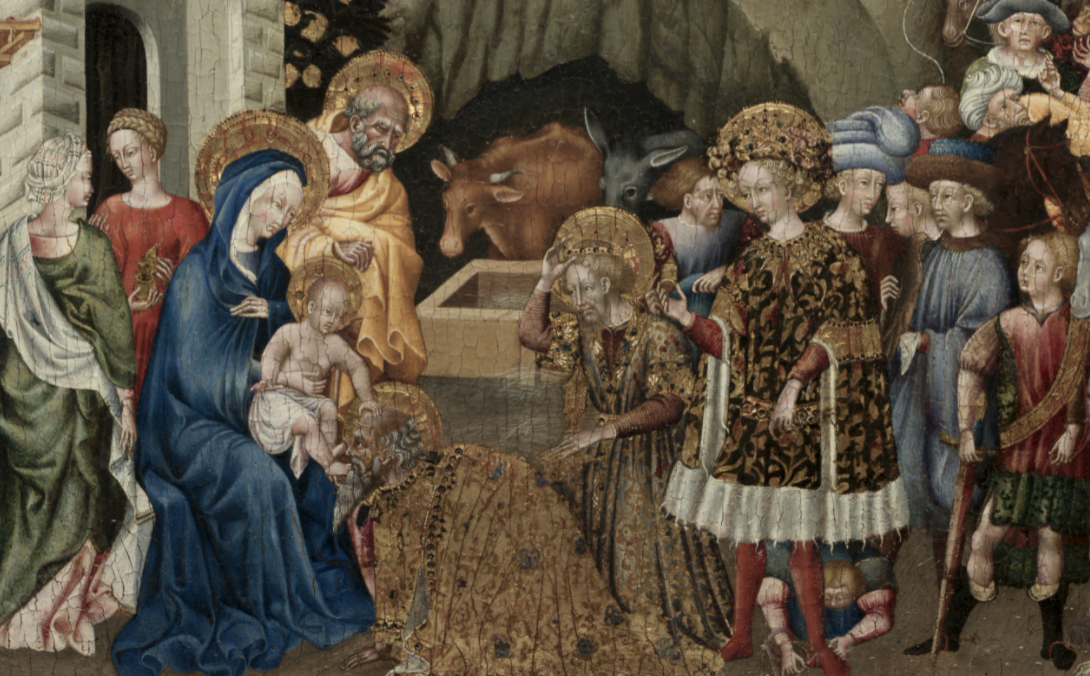 ---
This site is a place where public domain paintings, stock photos, and coloring pages are stored, categorized, and made searchable. Anyone can come here and use the category page in the menu or the search bar to find the perfect Catholic image for their project. Did I mention that all the images are free and creative commons? That means that you won't have to worry about copyright issues or stock photo fees.
If you'd like to keep this site free, all you have to do is give a one-time donation or subscribe monthly.