This is a painting from the Deuterocanonical book Maccabees. It shows the moment when Antiochus IV (the king of the Seleucid Empire) began to force Jews to worship Greek Gods by royal decree (1 Maccabees Verses 44–50).
The Maccabees were a group of Jewish rebel warriors who took control of Judea, which at the time was part of the Seleucid Empire. They founded the Hasmonean dynasty, which ruled from 167 BCE to 37 BCE, being a fully independent kingdom from about 110 to 63 BCE. They reasserted the Jewish religion, partly by forced conversion, expanded the boundaries of Judea by conquest and reduced the influence of Hellenism and Hellenistic Judaism.
The author of the First Book of Maccabees regarded the Maccabean revolt as a rising of pious Jews against the Seleucid king (who had tried to eradicate their religion) and against the Jews who supported him. The author of the Second Book of Maccabees presented the conflict as a struggle between "Judaism" and "Hellenism", concepts which he coined. Source
Wojciech Korneli Stattler or Albert Kornel Stattler (April 20, 1800 – November 6, 1875) was a Polish Romantic painter of Swiss aristocratic ancestry, who started training in Vienna and at age 17 went to St. Luke's Academy in Rome. From 1831 he taught as professor at the School of Fine Arts in Kraków. 1850 he returned to Rome. His most famous pupil was Poland's leading painter of historical figures and events, Jan Matejko. Source
Free Downloads Below
This image is in the public domain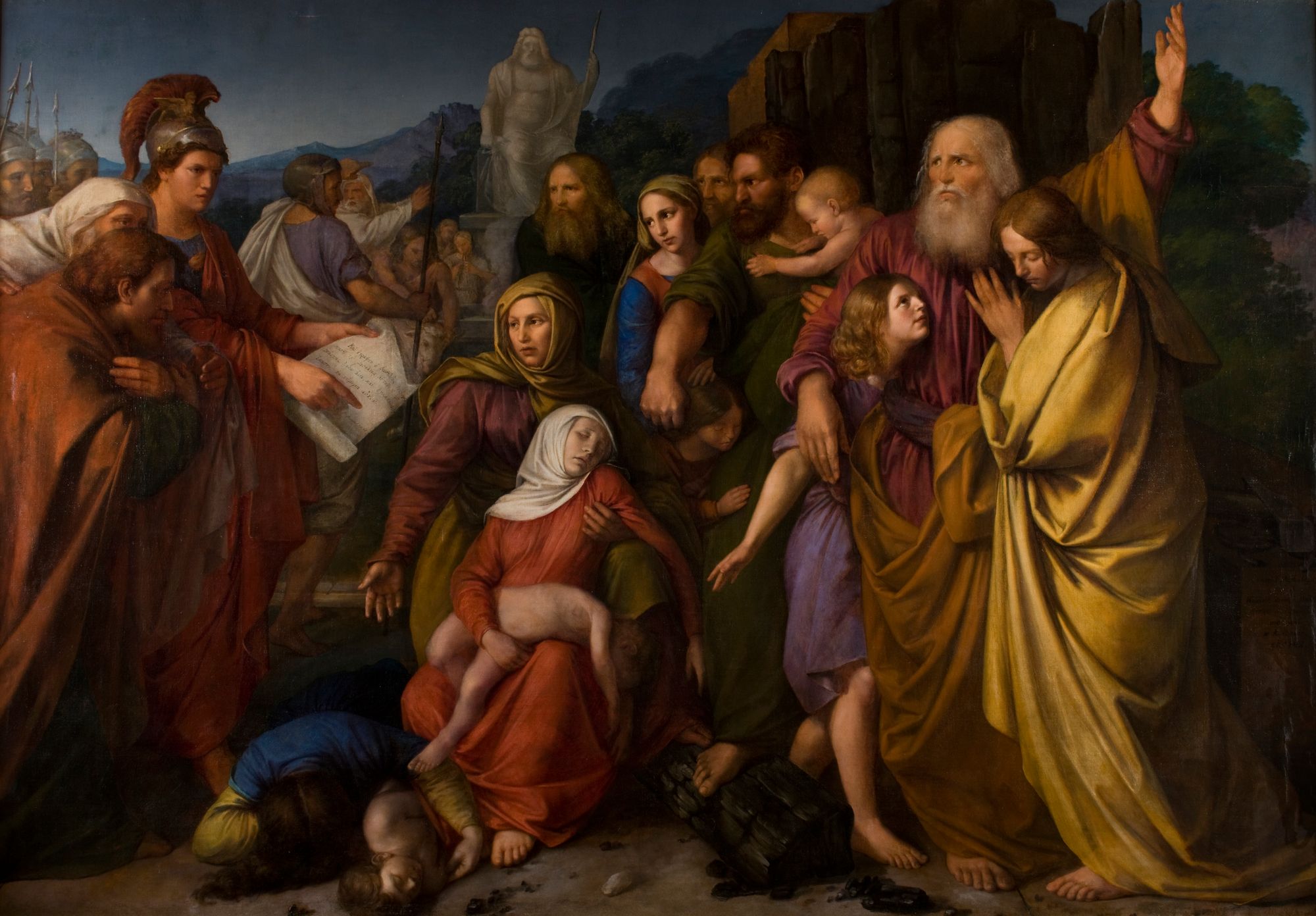 Please Subscribe or Donate to Help Keep This Site Free!